Contact a Travel Expert
+1 347 2227702 (US)
+61 2 98848669 (AU)
24/7 Customer Service
ODYNOVO - A WAY TO DISCOVER THE WORLD
As an award-winning tour operator, Odynovo has taken clients to 70+ destinations in Asia, the Middle East, Africa, Europe, Latin America, and Oceania. Every year, tens of thousands of discerning travelers work with our travel specialists to customize their dream trips to some of the most fascinating destinations in the world. Over 98.5% of them rate their tours as excellent. It's easy to see why: they get the experience created uniquely based on their personal needs, travel without hassle as every detail is well taken care of, and return with memories that will last for a lifetime.
WORLDWIDE DESTINATIONS
Browse the destinations that travelers choose most to get inspiration for planning your next adventure. With our private tour and tailor-made service, it is easy, quick, and totally hassle-free to arrange trips based on your personal interests and preferences.
FEATURED PRIVATE TOURS
Whether you have a particular passion for culture, nature, wildlife, or art, or you're planning an anniversary or honeymoon trip, our destination expert with deep-in-country knowledge can help you make it happen.

Inquire with Peace of Mind
What Our Clients Say
"Great Service and Value", "Exceed All Expectations", "Highly Recommend".
TRAVEL SNAPSHOT OF CLIENTS

WHY TRAVEL WITH ODYNOVO
Discover what makes the difference when you travel the Odynovo way and create your own travel stories with us.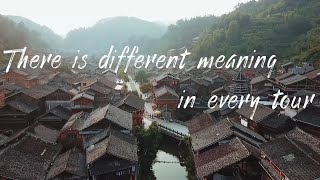 A Trip to Remember
for the Rest of Your Life
Traveling with Odynovo presents a perfect opportunity to discover new experiences, try new tastes and smells, meet new people and make friends, and create lifetime memories.
Everything during your journey will be well-taken care of from start to finish. All you need to do is to sit back and relax, just enjoy the beauty and wonders of the destination - the landscape, the culture, the food, the people, and more.
SUBSCRIBE TO WIN A FREE TOUR
Subscribe to our newsletter for a chance to win a 5-day Japan tour for two people! And more insider travel news, exclusive offers, and inspiration will be sent straight to your inbox.