Why Travel to India
India is truly diverse, from age-old traditions and artistic heritage to incredible landscapes and amazing wildlife. Tour the Golden Triangle (Delhi, Agra, and Jaipur) to marvel at the fairy-tale palaces and epic forts, celebrate the colorful festivals with the friendly locals, spot the Bengal tiger in one of India's national parks, witness the soul-touching Aarti ritual along the sacred Ganges River, laze on the stunning beaches of Goa, and take a houseboat ride on the backwaters of Kerala. Our private tours enable you to discover India at your own pace instead of rushing from site to site.
CAPITAL

New Delhi

CURRENCY

Indian Rupee

BEST TIME

OCT - MAR

LANGUAGE

Hindi, English
India Private Tours 2023 & 2024
These well-planned tours will lead you to the best of what India has to offer. Choose one or have one of our senior travel experts plan a customized itinerary for you.
Featured India Tours
Have you thought about witnessing and joining the Holi Festival while traveling to India? Or enjoy an India luxury vacation? These are simply suggestions for the kind of holiday you might have. Yours will be tailored, altered, and refined until it matches you completely.
South Asia Tours Including India
Looking for a trip that includes all the amazing experiences of South Asia? You've come to the right place. Featuring the highlights of India and its neighboring destinations, these private multi-country tour packages can help you enrich your South Asia experiences.
What Our Clients Say
"Great Service and Value", "Exceed All Expectations", "Highly Recommend".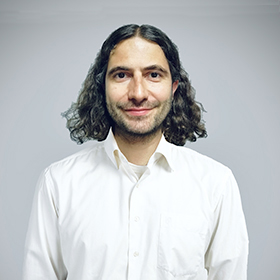 CONTACT A TRAVEL EXPERT
1-to-1 Service | Reply within 24hrs | Expert's Advice
Why Private Tour
A journey exclusively for you and your party
India Travel FAQs
How many days do I need in India?

Generally, how long it takes to travel to India depends on the breadth and depth of your visit. If you are planning to focus on the highlights of the "Golden Triangle" (covering the cities of Delhi, Agra, and Jaipur), 7 to 8 days would be appropriate. If you want to have a better understanding of India, you can spend 2 weeks or more days exploring more charming cities in this country, such as Jodhpur, Udaipur, Varanasi, Kerala, Mumbai, etc., and even the Himalayas areas.

Can I combine my visit to India with another country?

Of course. The most popular countries to combine with India tours are usually Nepal, Bhutan and Sri Lanka. Since different countries have their own specific entry requirements based on your citizenship, it is better for you to check certain policies and make plans in advance. Choose one of our sample South Asia tours for inspirations or simply contact us to customize a multi-country tour based on your interests.

Is it a common practice to give tips in India?

Though tipping is not mandatory in India, it is considered as a gesture of appreciation for good service and it is certainly welcomed. Based on your satisfaction with the tour, you may tip USD 2-6 per traveler per day for a tour guide, USD 3-7 per traveler per day for a driver, and USD 2 for a representative or waitress at the hotel and restaurant. However, you may pay more or less depending on their services.

Is it common to use credit cards in India?

Credit cards are widely accepted in India, especially in those most-visited tourist cities, like Delhi, Agra, Jaipur, Mumbai. In many restaurants, hotels, cafes and shops, it is common to pay by Master Card and Visa. American Express is generally accepted by major hotels and restaurants. When you are outside of the large cities or at some small shops or stalls, it is recommended that you prepare some cash (rupees).

Is there any special advice for women travelers while visiting India?

While taking an India tour with us, you are guaranteed a hassle-free time with a personal guide and driver. For your own leisure time, it is suggested:

1. Avoid walking alone at night, either in the city or beach.
2. Dress conservatively and avoid revealing clothes.
3. Don't wear glittering jewelry out on the street.
4. Always keep your valuables with you.
5. When you're in a bar, keep the necessary cautious.
6. Wear appropriate clothing that covers your shoulders and knees when visiting temples and royal buildings.
7. Say NO to single men approaching you for a selfie.

Can I take pictures of the people, streets, during my tour?

Generally, you are free to photograph in some public places in India. But it is advisable to ask for permission before you take pictures of anyone. Pay attention to that, it is forbidden to take pictures in certain places, like temples, military facilities, etc.

Is it safe to visit India?

Good elements and bad elements co-exist in every part of the world. Generally speaking, India is a safe country as long as necessary precautions are taken. If you travel to those most popular cities like Delhi, Agra, Jaipur, Varanasi, etc., what is required for a tourist is to take care of your belongings in crowded places. For tourists, it is suggested to avoid visiting those regions that experience ongoing issues, like the India and Pakistan border (except for the Atari crossing). None of Odynovo's trips visit these areas. For any tour with us, you will have a private tour guide and driver, and enjoy the incredible India.

What electricity supply used in India? What kind of plugs are used?

The electricity supply is 230V and 50 Hz in India, with three round pins plugs that are of type C, D (mainly used) and M. As the voltage differs from country to country, you may need a converter or adapter whilst in India.
India Nearby Countries You May Like
In addition to taking an India tour, there are many destinations for your choice to experience the ancient and mysterious cultures in the land of Asia.