Why Travel to Turkey
Spilling across Asia and Europe, Turkey's distinct charm is hard to resist. Famed for its ancient wonders, fairytale landscapes, magnificent ruins, lively bazaars, wonderful beaches, and coastline, a tour to Turkey shows a perfect combination of culture, history, adventure, and relaxation. Whatever you're looking for, be it a city exploration to Istanbul, a beach holiday in Bodrum or Antalya, a stay at Cappadocia's authentic cave hotels, a relaxing time in Pamukkale's mineral-dense hot springs, or a back-to-time journey in the ancient Ephesus, Turkey could be for you.
CAPITAL

Ankara

CURRENCY

Turkish Lira

BEST TIME

APR, MAY, SEP, OCT

LANGUAGE

Turkish
Turkey Private Tours 2023 & 2024
Whatever you desire from your Turkey trip, diverse culture, ancient history, stunning landscape, and white-sand beach, our experts will help to turn your travel dreams into reality.
Middle East & Europe Tours Including Turkey
Looking for an awesome Turkey trip with extensions to nearby countries such as Greece, Croatia, Jordan, and Egypt? Travel on either one of our multi-country tours and make memories to last a lifetime.
What Our Clients Say
"Great Service and Value", "Exceed All Expectations", "Highly Recommend".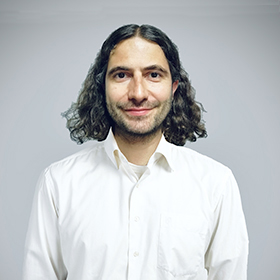 CONTACT A TRAVEL EXPERT
1-to-1 Service | Reply within 24hrs | Expert's Advice
Why Private Tour
A journey exclusively for you and your party
Turkey Travel FAQs
How many days are enough for a tour of Turkey?

It depends on the breadth and depth of your visit. Typically, 9 - 10 days are enough to cover major tourist spots in Istanbul, Cappadocia, Izmir, Ephesus, Pamukkale, Antalya, or Bodrum. However, if you wish to explore more Turkey has to offer: the culture, history, beach, cuisine, etc., a 2-week journey may be more appropriate. And yes, if your time is limited, Turkey always welcomes you back.

Can I combine my visit to Turkey with another country?
Is it a common practice to give tips in Turkey?

There is no mandatory requirement to tip in Turkey, but it is a customary attitude for expressing satisfaction and respect for good services. Usually, in a restaurant, bar, or cafe, 5% - 10% tip of the total consumption is suggested. Based on your satisfaction with the tour, you may tip your guide and driver before they wish you farewell as appreciation. Suggested tips are USD 5-8 per traveler per day for your tour guide and USD 3-6 per traveler per day for your driver.

Will I be able to exchange Dollars, Euros, or other currencies during my tour in Turkey?

Yes. The local currency of Turkey is the Turkish Lira (TL). You can exchange money at the airport, banks, and exchange shops in Turkey. The exchange rate may vary in different places, you can make a comparison as you wish or ask your private guide for some suggestions.

Is there any special advice for women travelers while visiting Turkey?

While traveling with us, you are guaranteed a hassle-free time with a personal guide and driver. For your own leisure time, it is suggested:
1. Avoid walking alone at night, either in the city or beach.
2. Dress conservatively and avoid revealing clothes.
3. Don't wear glittering jewelry out on the street.
4. Always keep your valuables with you.
5. When you're in a bar, keep your eyes on your drinks and don't accept any drinks from strangers.
6. Wear appropriate clothing that covers your shoulders and knees when visiting religious places.

Can I take pictures of the people, streets during my tour?

Though Turkish people are very welcoming and well known for their tolerance and hospitality, it is a sense of courtesy to ask for permission first when you choose the locals as the subject of your photographs. In addition, photography is prohibited around army bases and some special museums. If you happen to be in such places, just follow the guidance and NO PHOTOGRAPHY.

How should I dress?

No hard-and-fast rule for common. But when you visit mosques, both males and females should dress modestly with arms and shoulders being covered and take off shoes at the entrance. Besides, women are also required to cover their hair.

Is it common to use credit cards in Turkey?

International credit and debit cards are widely accepted in hotels, shopping malls, and restaurants throughout Turkey. The most common types of credit cards used in Turkey are Visa and Master Card. But it is recommended to carry some cash for the smaller shops and cafes, particularly in some rural areas.
Top Places to Visit in Turkey
More Turkey Tours You May Like