Why Travel to Nepal
Travel to Nepal can be an enthralling and exciting experience, whether it is strolling through the medieval cities of the UNESCO-protected Kathmandu Valley lined up with temples, palaces and pilgrimage sites, walking the deep jungle in Chitwan National Park to spot the rare one-horned rhinos, Bengal tigers and crocodiles, trying adrenaline-rush activities like bungee jumping, skydiving, hot air ballooning, and paragliding, or simply enjoying the ubiquitous Nepali dumpling - momo at a local restaurant.
CAPITAL

Kathmandu

CURRENCY

Nepalese Rupee

BEST TIME

OCT - DEC

LANGUAGE

Nepali
Nepal Private Tours
Designed by our Nepal travel experts, these tour packages will give you some suggestions on what to do in the Kingdom of the Himalayas. All tours can be tailored to suit personal preferences.
South Asia Tours Including Nepal
The following tour packages feature some of the best experiences of Nepal and its neighboring countries including India, Bhutan, and China. Treat them as inspiration for planning your own multi-country tour!
What Our Clients Say
"Great Service and Value", "Exceed All Expectations", "Highly Recommend".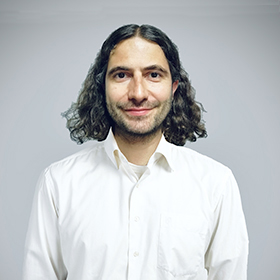 CONTACT A TRAVEL EXPERT
1-to-1 Service | Reply within 24hrs | Expert's Advice
Why Private Tour
A journey exclusively for you and your party
Nepal Travel FAQs
How many days do I need in Nepal?

Nepal offers a perfect combination of adventure and spirituality. Generally speaking, how many days you need to spend in this country depends on what you are interested in. For a tour that focuses on the highlights of the Kathmandu valley, spending about 4 days is reasonable. But if you want to extend your tour from Kathmandu to Chitwan and Pokhara, 7-10 days would be more appropriate.

Can I combine my visit to Nepal with another country?

Yes. As with close geographical locations, India, Bhutan, and China's Tibet are normally the most popular choices to combine with Nepal. Due to the different entry policies of different destinations, it is highly recommended that you check the specific requirements of each destination when planning your vacation. We offer some South Asia tour packages with Nepal included. You can check our sample itineraries to enquire or contact us to customize your unique trip.

Is it a common practice to give tips in Nepal?

Tipping is not mandatory in Thailand. But considered as a gesture of appreciation for good service, it is certainly welcome. Based on your satisfaction with the tour, you may tip USD 3-7 per traveler per day for a tour guide, USD 2-5 per traveler per day for a driver, and USD 2 for a representative. In large hotels and restaurants, tipping is commonly included in the final bills as a "service charge", and is not required to give it again.

Is English widely used in Nepal?

Nepali is the official language of Nepal, and different ethnic groups speak their own languages in villages. In general, English isn't spoken much in Nepal, except for the people who work for tourism in Nepal's major tourist cities. During your tour, you don't have to worry about language issues, as you will be accompanied by your private English-speaking guide from the beginning to the end.

How should I dress while travelling in Nepal?

Most of the population in Nepal adheres to Hinduism and Buddhism. The locals here comply with a modest dress code. Therefore, too short, tight, and revealing clothing is not recommended for tourists. When visiting the religious temples, you will need to wear clothes that cover your upper legs and shoulders and take your shoes off before entering. And in some temples (mostly Sikh temples), you will also need to cover your head. Keep the above in mind, you can just wear what you like according to the weather in Nepal. Don't forget to pack light-weight clothes and comfortable walking shoes for hiking or trekking.

Is it common to use credit cards in Nepal?

In most Nepalese tourist areas, credit cards such as Visa, MasterCard, and American Express are accepted by most of the large hotels, restaurants, and shopping malls. But for small transactions in local stores, cash payment is required. In smaller towns, please carry enough cash in the Nepalese Rupee because you may not find ATMs or money exchangers, and credit cards are rarely accepted.

Can I take pictures of the people, streets, during my tour?

Yes, street and people photography are allowed in Nepal. But you should always show your politeness and respect. Remember to ask permission before you take pictures of others and notice the signboards in some particular places.

Is there any special advice for women travelers while visiting Nepal?

While traveling with us, you are guaranteed a hassle-free time with a personal guide and driver. For your own leisure time, it is suggested:

1. Avoid walking alone at night.
2. Dress to blend in with the crowd rather than stand out. The inappropriate dress will attract unwanted attention.
3. Don't wear glittering jewelry out on the street.
4. Always keep your valuables with you.
5. When you're in a bar, keep necessary cautious.
6. Wear appropriate clothing that covers your shoulders and knees when visiting temples and royal buildings.
7. Follow your instincts and use common sense. If you feel something unsafe in a place or neighborhood, stay away from it.


Top Places to Visit in Nepal