Tour Experts, You Can Trust
Choosing Odynovo as your tour operator means no two trips are the same, as we'll design a personalized tour to perfectly matches your own preferences and interests. Whether you are planning a trip for a special event occasion like a honeymoon, anniversary, birthday, graduation, and more; have a particular passion for culture, nature, history, art, or culinary pleasures; or wish to stay in lodging that is one of a kind, we can make it happen for you. Therefore, you may enjoy the experience of the destination truly stress-free, and have personal care that focuses on each and every detail during your vacation.
Discover what makes the difference when you travel with Odynovo, and create your own travel stories that will last a lifetime.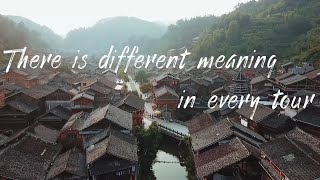 What You Can Expect
A trip with Odynovo allows you to have a tour with freedom and flexibility. You decide where to visit, when to see, what to eat and where to stay.
#1

Personalized Tour Itinerary

From the very beginning to the end, a 1:1 travel specialist will work with you to create a perfect itinerary exactly as you're imagining it, with a combination of our expertise. You can rely on your specialist as they know the destinations inside out, understand how things run and work closely with our local partners. They can always guide you based on the most accurate advice.

#2

Enjoy Your Vacation with Flexibility

A private and tailor-made trip ensures a journey with full flexibility. With a personal guide and transfer, you can easily escape the tour bus crowds and explore on your own terms: stop where and when you want, linger at a favorite sight a little longer, sample local dishes as you wish, and even change your plans in the destination.

#3

Expert Tour Guides

The best way to really delve into the destination is with your very own local expert. Being friendly, passionate, knowledgeable and knowing the place inside and out, they give you peace of mind so you can spend less time looking at time schedules and more time diving into the local cultures and lives that make the destination so special.

#4

Handpicked Accommodations

We want you to love your home away from home, so we carefully choose comfortable hotels with excellent style, desirable locations, and outstanding service to maximize your experience. From modern hotels to local boutiques, from starry camps to grand old riads, the choice is completely up to you - just let us know your preference, and we will find suitable options.

#5

Eat Like the Locals Eat

Whether you're visiting a foodie destination or not, eating like a local by sampling specialty foods and trying regional produce is one of the easiest ways to get a feel for a new place, its history, traditions, and customs. Thus, we include local restaurants for meals to all itineraries, whilst also leaving you plenty of time to get out and have culinary adventures of your own.

#6

A Friend of Lifetime

Taking a holiday abroad can be a challenging, yet life-changing experience. As you send us a conversation and communicate with us for many days even months to plan a dreamy vacation, we think we are more than a tour operator but your friends on the road. We cherish the time we shared together and whenever you need us, we are just a call away.
The Odynovo Difference
Our mission is to bring you an exceptional tour experience no matter where you travel with us. From Asia to the Middle East, from Africa to Latin America, you will feel entirely at ease and relaxed throughout your Odynovo vacation.
1:1 Tour Expert

Know Places Inside Out

100% Tailor-Made

Design around Interests

Award-Winning Service

15,000+ Excellent Reviews

Worry-Free Trip

Get Authentic Experiences

24/7 Service Support

Always Be There to Help
What Our Clients Say
"Great Service and Value", "Exceed All Expectations", "Highly Recommend".