Why Travel to China?
A tour of China, one of the world's oldest civilizations, is unlike any other. It is rich in history, culture, and natural wonders. The magnificent Great Wall in Beijing, the spectacular Terracotta Warriors in historic Xi'an, the adorable giant pandas in Chengdu, and the stunning karst peaks in the scenic city of Guilin…Just come and discover the diversity of China.
CAPITAL

Beijing

CURRENCY

Renminbi

BEST TIME APR - MAY
SEP - OCT

LANGUAGE

Mandarin
China Private Tours 2023 & 2024
Our sample China tours will take you to explore the most popular highlights in each city, while discovering the hidden treasures that only locals know. Take them as inspirations and let our travel expert design a unique journey for you.
Travel China by Theme
Have a special interest in culture or nature? Travel for celebrating life-changing moments? Whatever you dream for a China trip, our in-destination expert can help to make it into reality.
What Our Clients Say
"Great Service and Value", "Exceed All Expectations", "Highly Recommend".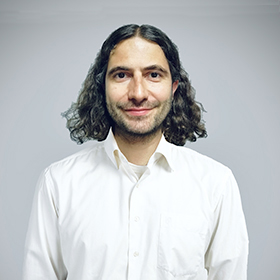 CONTACT A TRAVEL EXPERT
1-to-1 Service | Reply within 24hrs | Expert's Advice
Why Private Tour
A journey exclusively for you and your party
China Travel FAQs
Can I enter China with a port visa now?

Yes! Tourists from several major countries, such as the United States and Australia, can now enter China with a Shanghai port visa, making entry into China easier. With a Shanghai port visa, you can enter China through Shanghai port and travel to other cities within the country. You also exit from any city in China. This makes it easier for you to plan your trip to China and explore the country without worrying about visa restrictions. If you are interested in applying for a Shanghai port visa, please contact our travel experts for more information on the application process and required documents.

*A port visa is a type of visa that allows foreign tourists to enter China through designated ports of entry. It is a convenient option for tourists as it simplifies the process of entering China.

Can I travel to China now?

Yes, China is now open for entry. The strict travel restrictions have been removed. As long as you hold a valid visa and passport and take an antigen self-test 48 hours before boarding, you can travel to China.

Note: All Chinese visa categories can be applied since March 15, 2023, including the L visa for tourists. You may also enter if you hold a valid visa issued before March 28, 2020.

Do I need a visa for China?

A visa is usually required to enter China. Visitors from most countries need a tourist visa to travel to mainland China. If Hong Kong is your destination, most European, American, Canadian, Australian and South African citizens can land in Hong Kong for a short time. There is also a visa-free policy for visitors traveling through China, which can last up to 144 hours.

Passengers from the countries listed below with combined tickets for transit from China to a third country or region can transit through China in 144 hours:

Americans (of 6 countries): United States, Canada, Brazil, Mexico, Argentina, and the Republic of Chile

European citizens (of 39 countries): Austria, Belgium, Denmark, Czech Republic, Estonia, Finland, France, Germany, Greece, Hungary, Iceland, Italy, Latvia, Lithuania, Luxembourg, Malta, the Netherlands, Poland, Portugal, Slovakia, Slovenia, Spain, Sweden, Switzerland, Russia, the United Kingdom, Ireland, Cyprus, Bulgaria, Romania, Ukraine, Serbia, Croatia, Bosnia-Herzegovina, Montenegro, Macedonia, Albania, Belarus, and Monaco

Oceanians (of 2 countries): Australia and New Zealand

Asians (of 6 countries): South Korea, Japan, Singapore, Brunei, the United Arab Emirates, and Qatar

How many days do I need in China?

China has so many to explore, how long it takes to travel just depends on the breadth and depth of your visit. We recommend at least one week. For first-timers, normally a week is enough to discover Beijing and Shanghai, the two most historical and modern cities in China. But if you want to see the pandas in Chengdu, Terra Cotta Warriors in Xi'an, picturesque karst landscapes in Guilin, etc., you may have to spend around 2 weeks or more. No matter whether you are looking for culture, food, history, or photography, we can help to customize a personal itinerary according to your specific interests. Check our most recommended China tours and make your dream happen!

Can I combine my visit to China with another country?

Yes. As we operate tours in 70+ destinations in Asia and other continents, it is easy to extend your China tour to a neighboring country or more, such as Nepal, Japan, Thailand, Vietnam, etc. If you are looking for a multi-country tour, just send us an inquiry and there will be a 1:1 travel consultant to help you design a unique itinerary.

Is English widely used in China?

The official language of China is Mandarin. Despite English being taught in Chinese schools, it isn't commonly spoken by Chinese people in daily life. However, you should have no problems at airports, high-end hotels, restaurants or large shops, where the staff can generally communicate with you in English. Besides, your professional English-speaking private guides will accompany you throughout the whole journey in China, so just relax and enjoy your time.

Is it a common practice to give tips in China?

Tipping has now become an accepted practice in China as it is considered a gesture of appreciation for good service. The suggested gratuity is CNY 80 per traveler per day as tips for the guide and CNY60 per traveler per day as tips for the driver. However, you might pay more or less depending on their services.

Is it common to use credit cards in China?

Major credit cards like Visa and Master Card are widely accepted by star-rated hotels, upscale restaurants, and large shopping malls in China. Nowadays, mobile payment is getting more and more popular, not only in big cities but also in small towns. But never mind, cash is still widely used. So, it is suggested to prepare some small notes of Chinese YUAN during your tour.

Will I be able to exchange Dollars, Euros, or other currencies during my tour in China?

Yes. Chinese Yuan (CNY) - also called Renminbi (RMB) is the official currency in China. There are several places you can exchange your currency in China, including the airport, some major hotels, and most local banks. It's easier to exchange cash directly in China rather than via a traveler's check or credit card, so it's important that you plan ahead and bring enough cash with you. And if you are using Chinese Alipay or Wechat apps, you can also try the mobile payment method - which is the most popular in China now.

Is it safe to visit China?

Generally speaking, China is a safe country to travel around, and most people you meet are friendly, honest, and trustworthy. However, China is far from immune to crime, small risks are still present, including petty theft and pickpocketing in tourist areas, as well as at train stations and on sleeper buses and trains. For your traveling with us, you will always have a private tour guide and driver with you in each city, so as to ensure you a safe and happy journey.

Can I take pictures of the people, streets, during my tour?

There is no law or regulation against people or street photography in China. Generally speaking before taking pictures of people, it would be better to ask permission first. For religious reasons and relic protection, in some national preserved attractions, such as the Terracotta Warriors Museum in Xi'an, the Mogao Caves in Dunhuang, and the Potala Palace in Lhasa, photography is strictly limited in certain areas and you can find the signs of "No Photos" or "No Flashing". Besides, do not take photos in politically sensitive areas like military bases and customs.
Top Places to Visit in China
Other Destinations You May Like
We also have many exciting vacations through other countries in Asia beyond China tours. Check out below.