Why Travel to Morocco
Morocco feels like a country made for travelers to visit: a fantasy land full of scenic landscapes and fabulous imperial cities, where African and Arab world merge, and different cultures and religions coexist in harmony. From the mountains of the High Atlas to gorgeous shores bathed by the Mediterranean, Morocco caters to all tastes. Explore the Medina of Fez and wonder at the beauty of its palaces and mosques, shop till you drop in Marrakesh souks, and camp overnight in the dunes of the Sahara Desert. Time seems not to pass in this authentic paradise of North Africa.
CAPITAL

Rabat

CURRENCY

Moroccan Dirham

BEST TIME MAR - MAY
SEP - OCT

LANGUAGE

Arabic, Berber, French
Featured Morocco Private Tours
Here are the top-selling Morocco vacation packages, created by our seasoned travel professionals. You can choose from pre-made itineraries or have one of our experts create a personalized plan just for you.
Multi-Country Tours Including Morocco
Discover Morocco with an extension to other destinations in the Middle East and Europe. Wherever you plan to go, we can help you plan a unique multi-country tour.
What Our Clients Say
"Great Service and Value", "Exceed All Expectations", "Highly Recommend".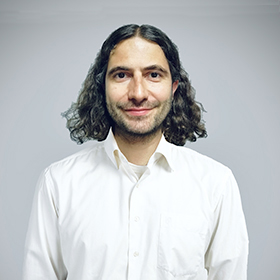 CONTACT A TRAVEL EXPERT
1-to-1 Service | Reply within 24hrs | Expert's Advice
Why Private Tour
A journey exclusively for you and your party
Morocco Travel FAQs
How many days do I need in Morocco?

Usually, a duration of 7-15 days is an appropriate length to explore Morocco at a moderate pace, whether you want to admire Hassan II Mosque in Casablanca, marvel at the UNESCO-listed Kasbah des Oudaias in capital Rabat, immerse yourself in the imperial cities, and Medieval Medina in Fez, ride a camel in the Sahara Desert, or explore the Jemaa el-Fna market in Marrakech. Don't want to waste time on planning? Send an inquiry and a 1:1 travel expert can help you work out a unique itinerary with your interests in mind.

Can I combine my visit to Morocco with another country?
Is it a common practice to give tips in Morocco?

Tipping has now become an accepted practice in Morocco as it is considered a gesture of appreciation for good service. Commonly, you should tip around 10% of the bill to the waiter at the restaurant, USD 5-10 per traveler per day to the guide, USD 6-8 per traveler per day to the driver. However, you may pay more or less depending on their services.

Is English widely used in Morocco?

The main languages of Morocco are Arabic and Berber, but English is also widely spoken in some of Morocco's major cities and tourist areas. During the trip with us, your private guides and drivers can communicate with you in fairly good English. Just take it easy and enjoy your travel.

Is it safe to visit Morocco?

As a friendly Muslim country, Morocco is a relatively safe place to travel as long as you respect its culture and customs. Tourist cities like Marrakech, Casablanca, Fes, and Essaouira are considered safer as the locals see tourists regularly. But as with any other country, it is advised to remain vigilant necessary.

Can I take pictures of the people, streets during my tour?

Yes, Morocco is a paradise for photography. But when it comes to taking pictures of local people, it would be better to ask for permission first, as some people would refuse to be photographed for religious reasons. And, as in many places in the world, photographing government and military bases in Morocco is banned.

Is there any special advice for women travelers while visiting Morocco?

While traveling with us, you are guaranteed a hassle-free time with a personal guide and driver. For your own leisure time, it is suggested:

1. Avoid walking alone at night, either in the city or beach.
2. Dress conservatively and avoid revealing clothes.
3. Don't wear glittering jewelry out on the street.
4. Always keep your valuables with you.
5. When you're in a bar, keep your eyes on your drinks and don't accept any drinks from strangers.
6. Wear appropriate clothing that covers your shoulders and knees when visiting religious places.



Is it common to use credit cards in Morocco?

You can use credit and debit cards in towns and tourist areas in Morocco. Visa and Mastercard are most widely accepted. But it is suggested to withdraw some local cash for everyday purchases like meals, beverages, and small souvenirs.