Why Travel to Vietnam?
Vietnam, as one of the most beautiful countries in Southeast Asia, draws visitors from all over the world to its vibrant cities, natural landscapes, and pristine beaches. From the chaotic Hanoi Old Quarter to the maze-like Cu Chi Tunnels in Ho Chi Minh City and quiet Hoi An Town, from a scenic Halong Bay cruise to a boat tour around the Cai Rang Floating Market in the Mekong Area and a mountainous exploration of Sapa's ethnic cultures and rice terraces...A Vietnam tour has so much to offer! Plan your private trip to this fascinating country with Odynovo and create a once-in-a-lifetime experience!
CAPITAL

Hanoi

CURRENCY

Dong

BEST TIME

NOV - MAR

LANGUAGE

Vietnamese
Best-Selling Vietnam Private Tours
Our destination experts have put together a range of sample tours to Vietnam, illustrating the best attractions while traveling your way from Hanoi to Saigon. Check our suggested Vietnam tours below as inspiration, and let us know your ideas by sending an inquiry.
Vietnam Theme Tours
From romantic honeymoon to Vietnam dishes discovery, we especially crafted Vietnam theme tours to match your interests, check the trips below for some inspiration or you can contact us directly to get a tailor-made itinerary based on your preferences and needs.
Southeast Asia Tours Including Vietnam
Our hand-crafted Southeast Asia multi-country tour itineraries, which are popular among our clients, make it easy to travel to Vietnam's neighboring countries. Treat them as inspiration and have one of our travel experts create one just for you.
What Our Clients Say
"Great Service and Value", "Exceed All Expectations", "Highly Recommend".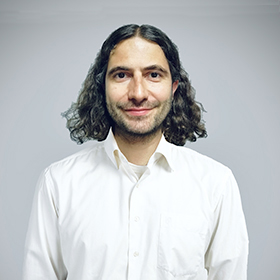 CONTACT A TRAVEL EXPERT
1-to-1 Service | Reply within 24hrs | Expert's Advice
Why Private Tour
A journey exclusively for you and your party
Vietnam Travel FAQs
Do I need a visa to visit Vietnam?

A valid visa is always required when traveling to Vietnam. You can also apply for an E-Visa, which is available to visitors from all over the world and has an extended duration of approximately 90 days.

How many days do I need in Vietnam?

How long it takes to travel in Vietnam depends on the breadth and depth of your visit. About a week is suitable for visiting major attractions like Hanoi, Ho Chi Minh, Halong Bay, and the Mekong Delta. If you want to explore more of Vietnam, such as the terraced rice fields of Sapa and the Karst landscape of Ninh Binh, 10-15 days would be better.

Can I combine my visit to Vietnam with another country?

Sure. For most of our clients, some would prefer to travel Vietnam and Cambodia together, some would combine Vietnam and Thailand, or some even extend to Laos and more nearby countries. With our tailor-made service, it is easy to customize a multi-country tour.

Is it a common practice to give tips in Vietnam?

Tipping is not mandatory or customary in Vietnam, but it is always appreciated. For the people who provide good services to you, just leave a small tip to show your appreciation. Suggested tips are USD 5-10 per traveler per day as tips for the guide, USD 3-6 per traveler per day as tips for the driver, and USD 1-2 as tips for the hotel and restaurant waitress.

Is English widely used in Vietnam?

English is not so widely used throughout Vietnam, but you usually have no problems conversating with staff in high-end restaurants and hotels in English in tourist areas, or in any of the main cities like Hanoi and Ho Chi Minh. For those really local places, your personal guide will always be aside. So, just take it easy and enjoy your tour.

Can I take pictures of the people and streets during my tour?

Generally, you can freely take street or people photography in Vietnam, and the locals are remarkably amenable to being photographed. But it is important to show your etiquette to ask permission before photographing people or places of worship. No photo should come at the expense of your manners or respect.

Will I be able to exchange Dollars, Euros, or other currencies during my tour in Vietnam?

Most major currencies can be changed in Vietnam. US Dollars can easily be changed in banks, hotels, airport money exchange stalls and jewelry shops. Other currencies including Euros, AUD and UK Pounds can be changed in banks.

Is it safe to visit Vietnam?

Yes, Vietnam is a friendly and safe place to travel, keeping a very low crime rate in general, particularly against tourists. The most common issue you should be cautious of is pickpocketing when visiting crowded marketplaces or shopping areas, just as that happens in any other tourist destination. For your traveling with us, you will always have a private tour guide and driver with you in each city, so as to ensure you a safe and happy journey.

Is there any special advice for women travelers while visiting Vietnam?

While traveling with us, you are guaranteed a hassle-free time with a personal guide and driver. For your own leisure time, it is suggested:

1. Avoid walking alone at night.
2. Dress conservatively and avoid revealing clothes.
3. Don't wear glittering jewelry out on the street.
4. Always keep your valuables with you.
5. Drink alcohol in moderation. When you're in a bar, keep your eyes on your drinks and don't accept any drinks from strangers.
More Tours You May Also Like