Why Travel to Cambodia
From the UNESCO World Heritage-listed Angkor temple complex to the vibrant, chaotic, and fascinating Phnom Penh, from the lively floating villages on Tonle Sap Lake to the fragrant local food and buzzing markets, Cambodia is one of a kind. Travel like a local with us to discover Cambodia's authentic, untouched culture, learn about ancient Khmer empires, marvel at sacred temples and jungles ruins, and explore the buzzing local life, you'll find out why Cambodia is arguably Asia's most exciting destination - just waiting to be explored.
CAPITAL

Phnom Penh

CURRENCY

Cambodian Riel

BEST TIME

NOV - APR

LANGUAGE

Khmer
Cambodia Private Tours 2023/2024
Interested in any of our Cambodia itineraries? Take the stress out of planning by sending an inquiry, and one of our destination experts will help you organize your private, bespoke tour, with your interests in mind.
Southeast Asia Tour Packages Including Cambodia
Experience ultimate multi-country vacation packages including Cambodia. Get a free trip quote and start planning your journey that will last a lifetime.
What Our Clients Say
"Great Service and Value", "Exceed All Expectations", "Highly Recommend".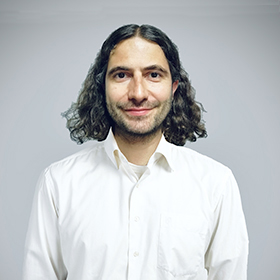 CONTACT A TRAVEL EXPERT
1-to-1 Service | Reply within 24hrs | Expert's Advice
Why Private Tour
A journey exclusively for you and your party
Cambodia Travel FAQs
How many days do I need in Cambodia?

It depends on the breadth and depth of your trip. For 4 days, you can explore the most famous sights of Siem Reap in Cambodia, such as Angkor Wat, Bayon Temple, and Tonle Sap Lake. For more than a week, you can extend your trip to Phnom Penh, Battambang, Sihanoukville, etc. Then you can see more of Cambodia. You can cruise along the Mekong River, experience the authentic life of Cambodian people in towns and villages, or enjoy a relaxing beach holiday. Our best-selling tour packages are concentrated in 4-11 days, with reasonable arrangements for every day. With our tailor-made service, the itinerary can be customized to suit your needs and time.

Can I combine my visit to Cambodia with another country?

Sure. With our tailor-made service, it's easy to extend your Cambodia tour to other countries, such as

Thailand

,

Vietnam

,

Laos

, etc. If you prefer a multi-country

tour to Southeast Asia

, our 1:1 travel expert will help you to design a unique trip.

Do I need a visa to Cambodia?

Visitors must obtain a visa to Cambodia except for visa-exempted countries (Brunei, Indonesia, Laos, Malaysia, Philippines, Seychelles, Singapore, Thailand, Vietnam). A tourist visa allows a single entry, 3-month validity, and a maximum stay of 30 days. Most nationalities can obtain a tourist e-visa or visa on arrival(VOA).

Travelers can get a visa on arrival in Cambodia at the following ports of entry: Siem Reap International Airport (REP), Phnom Penh International Airport (PNH), and the land border crossings between Cambodia and Thailand, Laos, and Vietnam. Documents required:
1. Passport with validity not less than 6 months and at least 2 blank pages for stamps.
2. Completed application form (travelers can get the form either on the plane, at the airport, or at the border crossing).
3. Passport photograph (travelers without a photo can pay for a passport scan).
4. US dollars to pay the visa fee.

But to avoid delays at the port of entry, it is recommended to apply for an e-visa online in advance. Just a few items are required to obtain the e-visa:
1. Passport with validity not less than 6 months and at least 2 blank pages for stamps.
2. Recent, passport-style photograph in digital format.
3. Credit or debit card to pay the visa fees.

Is it safe to visit Cambodia?

Generally, Cambodia is pretty safe for travelers and has become a popular destination in Southeast Asia. The people here are friendly and hospitable. But as in many other countries, some petty crimes like pickpocketing might occur.

Is it a common practice to give tips in Cambodia?

In Cambodia, there is no expectation of a tip. But since wages in the service industry are low, a small tip is always welcome. And it will be a good way to show your appreciation if you have received good service. We recommend USD 5-10 per traveler per day as tips for the guide, USD 3-6 per traveler per day as tips for the driver, and USD 1-2 as tips for the hotel and restaurant waitress. However, you may pay more or less depending on their services.

Will I be able to exchange Dollars, Euros, or other currencies during my tour in Cambodia?

The official currency of Cambodia is the Khmer Riel (KHR). US Dollars can easily be changed in banks, hotels, airport money exchange stalls and jewelry shops. Other currencies including Euros, AUD and UK Pounds can be changed in banks.

Is there any special advice for women travelers while visiting Cambodia?

While traveling with us, you are guaranteed a hassle-free time with a personal guide and driver. For your own leisure time, it is suggested:

1. Avoid walking alone at night, either in the city or beach.
2. Dress conservatively and avoid revealing clothes.
3. Don't wear glittering jewelry out on the street.
4. Always keep your valuables with you.
5. When you're in a bar, keep your eyes on your drinks and don't accept any drinks from strangers.
6. Wear appropriate clothing that covers your shoulders and knees when visiting temples and royal buildings.

Is English widely used in Cambodia?

Most Cambodian people speak in their official language "Khmer". Only those well-educated people or those who work in the tourism industry can communicate well in English. But for any tour with Odynovo, this won't be a problem as we'll arrange a private English-speaking guide for you during the whole journey. You may learn a few basic Khmer words from your guide as the locals would be very pleased if you speak hello or thank you in Khmer to them.
Best Places to Visit in Cambodia