Why Travel to Japan
Modern yet ancient, Japan is one of the most captivating and rewarding destinations in the world. On a tour to Japan, the "Land of the Rising Sun", you can expect plenty of incredible experiences: neo skylines, ancient temples, centuries-old traditions, delicious food, striking castles, exciting outdoor activities and much more. Whether you want to discover the most famous destinations such as Tokyo, Kyoto, and Mt. Fuji, or hidden haunts like Takayama, Nagano, and Hakuba, we can create a custom Japan tour to match your interests and tastes.
CAPITAL

Tokyo

CURRENCY

Japanese Yen

BEST TIME MAR - MAY
SEP - NOV

LANGUAGE

Japanese
Best-Selling Japan Tours
With convenient travel facilities, the way of exploring Japan is flexible. We can tailor your tour experience to your specific preferences and budget, whether you're interested in a luxurious private trip or an economical semi-private one.
Featured Japan Tours
Here are some selected Japan tours. Use them as a jumping-off point for a custom itinerary created by one of our travel experts.
Crafted Japan Tours by Theme
Want a Japan trip for a particular interest or occasion? Just check out our hand-picked theme tours to Japan. Or, simply tell us your travel ideas, and you will get a tailor-made itinerary with a quote in 24 hours.
What Our Clients Say
"Great Service and Value", "Exceed All Expectations", "Highly Recommend".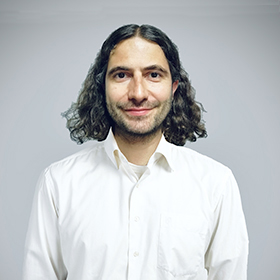 CONTACT A TRAVEL EXPERT
1-to-1 Service | Reply within 24hrs | Expert's Advice
Why Private Tour
A journey exclusively for you and your party
Different Travel Styles in Japan
To meet the various needs of guests with different budgets, we provide five different travel styles, which may be mixed and used in one tour. Here are the details for your reference:
Seat in Coach Tour (S)

It is a join-in group tour, which means you will share the guide and vehicle with other travelers staying at different hotels. The tour itinerary is fixed and nonadjustable. In most cases, you will be picked up at the designated point instead of your hotel. Traveling in this way is relatively affordable and more recommended for solo travelers.

Private Car + Driving Guide (P)

In this mode, you will have a private guide who also serves as the driver. It means you can have the tour tailored according to your needs and travel more comfortably and efficiently. The driving guide is only available in some big cities, like Tokyo, Kyoto, Sapporo, and Kanazawa, and is more suitable for groups of 4 to 6 people.

Private Car + Driver (D)

In this type, you will have a private vehicle and a driver who speaks little English. He is only responsible for the transfers and is not able to provide any explanation to you.

It costs a little less than a private car with a driving guide and is recommended in remote areas without English-speaking chauffeur guides or for natural sightseeing without much history or cultural things to tell.

English-speaking Tour Guide + Local Transportation (G)

In such a tour, you will have a guide to escort you around and explain what you see and do. However, you need to take local transportation, such as city metros or buses, from one site to another. It is a way to experience local life, but you may spend more time on the road. And due to local customs, the guide will not chat with you on the metro or bus.

If you want to understand the country in-depth and in an economical way, this should be the best choice. It's only feasible in major cities with highly developed public transportation systems.

Private Car + Driver + Tour Guide (T)

In this mode, we will arrange a private vehicle with a private driver and a private tour guide for you and your group.

If you have an adequate budget and want the most comfortable travel, or there are seven or more people in your group, it will be the best way.
Looking for Inspirations about Traveling to Japan?