Why Travel to Japan
Japan tours provide neo-skylines, fairylike cherry blossoms, colorful autumn leaves, historic temples, centuries-old customs, superb cuisine, stunning castles, and more. Also, you can enjoy plenty of fantastic outdoor activities, such as hiking through the Kumano Kudo, skiing on the powdery snow in Hokkaido, and cycling along the Shimanami Kaido. Modern but ancient, the "Land of the Rising Sun" might be one of the world's most compelling and rewarding locations. Whether you wish to see Tokyo, Kyoto, Mt. Fuji, or Takayama, Nagano, and Hakuba, we can customize a Japan vacation to suit your preferences.
CAPITAL

Tokyo

CURRENCY

Japanese Yen

BEST TIME MAR - MAY
SEP - NOV

LANGUAGE

Japanese
Can I travel to Japan without a visa?Citizens of 68 countries now get visa-free travel to Japan, including America, Australia, Canada, and most European countries. If you are a citizen of one of those countries, you may take a visa-free trip to Japan for up to 90 days. (Latest updated: Aug. 17th, 2023)
Best-Selling Japan Tours
With convenient travel facilities, the way of exploring Japan is flexible. We can tailor your tour experience to your specific preferences and budget, whether you're interested in a luxurious private trip or an economical small group one.
Note:
Spring is the season of cherry blossoms in Japan, usually from March to April, while the time for seeing fall foliage in Japan is a little longer, from late September to early December. If you want to visit Japan during these two periods, you'd better plan your trip or reservation at least six months in advance to ensure you can get premium accommodation.
Japan Tours by Season
Our local experts have crafted a selection of Japan tour packages, each of which focuses on a unique set of seasonal sights. Cherry blossoms in the spring, fireworks in the summer, maple leaves in the fall, and onsens in the winter... use them as jumping-off points for a custom schedule designed just for you based on your preferences.
Japan Theme Tours
Planning a trip to Japan with some very particular goals in mind, like a romantic honeymoon, an unforgettable Japanese culinary tour, skiing in Niseko, etc.? Here are some sample itineraries. For a more tailor-made experience in Japan, please send us an inquiry with your ideas, and we'll have one of our Japan travel experts put out a custom itinerary just for you.
What Our Clients Say
"Great Service and Value", "Exceed All Expectations", "Highly Recommend".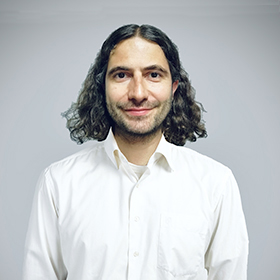 CONTACT A TRAVEL EXPERT
1-to-1 Service | Reply within 24hrs | Expert's Advice
Why Private Tour
A journey exclusively for you and your party
Different Travel Styles in Japan
To meet the various needs of guests with different budgets, we provide five different travel styles, which may be mixed and used in one tour. Here are the details for your reference:
Private Car + Driving Guide (P)

In this mode, you will have a private guide who also serves as the driver. It means you can have the tour tailored according to your needs and travel more comfortably and efficiently. The driving guide is only available in some big cities, like Tokyo, Kyoto, Sapporo, and Kanazawa, and is more suitable for groups of 4 to 6 people.

Private Car + Driver (D)

In this type, you will have a private vehicle and a driver who speaks little English. He is only responsible for the transfers and is not able to provide any explanation to you.

It costs a little less than a private car with a driving guide and is recommended in remote areas without English-speaking chauffeur guides or for natural sightseeing without much history or cultural things to tell.

English-speaking Tour Guide + Local Transportation (G)

In such a tour, you will have a guide to escort you around and explain what you see and do. However, you need to take local transportation, such as city metros or buses, from one site to another. It is a way to experience local life, but you may spend more time on the road. And due to local customs, the guide will not chat with you on the metro or bus.

If you want to understand the country in-depth and in an economical way, this should be the best choice. It's only feasible in major cities with highly developed public transportation systems.

Private Car + Driver + Tour Guide (T)

In this mode, we will arrange a private vehicle with a private driver and a private tour guide for you and your group.

If you have an adequate budget and want the most comfortable travel, or there are seven or more people in your group, it will be the best way.

Seat in Coach Tour (S)

It is a join-in group tour, which means you will share the guide and vehicle with other travelers staying at different hotels. The tour itinerary is fixed and nonadjustable. In most cases, you will be picked up at the designated point instead of your hotel. Traveling in this way is relatively affordable and more recommended for solo travelers.
Japan Travel FAQs
What are the highlights of Japan?

Exquisite cherry blossoms, snow-capped volcanoes, natural hot springs, lively festivals, magnificent fireworks, shrines with red walls and giant torii, the bustling metropolis with colorful neon lights, ancient, solemn temples and delicate kimonos - all these could be symbols of beauty. And Japan is a country that paints the picture with all these elements-an island with a temperate climate and a beautiful living environment that creates the vibrant colors of the seasons with fascinating landmarks that never leave your mind.

When is the best time of year to visit Japan?

Japan is a charming country to visit all year round, and each season offers a different highlight for visitors. With dreamlike cherry blossoms to feel the coming of spring, summer festivals with dancing, sea breezes and night-blooming fireworks to be remembered, autumn leaves with the color of the sun that warm the whole country, and a world of cotton-covered winter snow to ski and explore, there is always something not to be missed at any time of the year!

How long should I spend in Japan?

For a complete visit to the main attractions and some special experiences, you can take a week-long trip to Japan. If you are in a hurry, you can spend three days in Tokyo and Kyoto, the most typical cities that can give a full representation of this country. While there is plenty of time for your Japan tour, you can take a longer trip of about two weeks, with more cities to visit and more details to experience, such as eating in Osaka, enjoying Hakone Onsen, marveling at the parks in Hiroshima, heading north to Hokkaido and other lovely cities.

How about public transport in Japan?

Public transport in Japan is very convenient, with almost all cities connected by multi-line buses, subways and trains. With an IC card, which can be purchased at most train stations, you can easily get to the sights and attractions of Japan.

For one of the most comfortable ways to travel in Japan, try the Shinkansen. The Shinkansen is a railway system that runs through almost all of Japan's major cities, with high speeds, comfortable interiors to get you to your next destination, and some routes that sometimes have stunning exterior views of Mt. Fuji, making it very pleasant to travel between cities on the Shinkansen.

For more information about the Japanese bullet train, please check the articles below:

Is it necessary to change the Japanese Yen?


Although UnionPay and JCB credit cards are widely accepted (with a 3% fee) at major hotels, shopping centers and restaurants, it is still necessary to change the Japanese yen. It is always a good idea to bring some cash with you as most street shops, restaurants and hotels prefer to charge in cash. You may also have some coins in case you need them, especially when visiting shrines. ATMs for exchanging currency are usually located at airports, so you can do this when you arrive in Japan if you have time. Alternatively, you can use the Post Office ATMs, Citibank ATMs or the internationally friendly ATMs that are easy to find in 7-Eleven convenience stores.

Is it customary to tip in Japan?

Tipping is not required or necessarily expected, but if you are satisfied with the service you receive, you can tip appropriately, especially your guide or driver. You can tip each of them USD 5-10 per day to show your appreciation.

When is the fireworks season in Japan?

Summer is the peak season for firework shhows, from late July to the end of August, you can always find a grand festival to enjoy the night flower all over Japan. Such as the Edogawa Fireworks Festival in Tokyo, the Yodo River Fireworks Festival in Osaka and

many more

. Meanwhile, tickets can be booked as early as the beginning of May. So make your plans well in advance to get the most out of the fireworks festival.
Looking for Inspirations about Traveling to Japan?
Our seasoned local experts have written a series of travel guides to Japan, covering the things you need to know before going on a Japan vacation. And here are some of the most-read articles for your inspiration.