About This Trip
Embark on a cultural odyssey unveiling the essence of Spain and Portugal. Delve into Madrid's historic charms, then wander Toledo's architectural wonders. Be mesmerized in Granada by the Alhambra's opulence. Fall under Seville's spell, entranced by its cathedral. Lisbon lures with its Age of Discovery relics. Coastal splendors allure in Sintra's palace and Cascais' shores. Porto invites the senses, with wines and picturesque city vistas. The memories of this vibrant heritage and scenic splendor forever etched in the heart, bidding a fond return.
Itinerary Summary
DAY

PLACE

HIGHLIGHTS

1 - 6

Spain

Madrid: Arrival and Free Exploration Time
Toledo: Toledo Cathedral, Church of Santo Tome
Granada: Alhambra Palace, Generalife
Seville: Seville Cathedral

7 - 12

Portugal

Lisbon: Belém Tower, Jerónimos Monastery
Sintra: Pena Palace
Aveiro: Costa Nova Beach, Traditional Moliceiro Boat Ride
Porto: Wine Tour to Douro Valley
Collapse All
Itinerary
Day 1: Arrival, Madrid

Welcome to Madrid, a city pulsing with life and culture at every turn! Once you touch down, embark on a journey to Spain's dynamic capital.

If time permits, take on a walking tour to catch glimpses of Madrid's glorious past. Discover Puerta del Sol, Plaza Mayor - Madrid's grandest square, the Arco de Cuchilleros, Plaza de la Villa, and the Royal Palace (exterior), an imposing home to Spanish monarchs for generations. Pause in Plaza de Oriente, a scene of elegance amid lush gardens and stately architecture.

Day 2: Full-Day Excursion to Toledo

Today head out with a private driver and local guide to Toledo, to experience the city's rich history and cultural atmosphere.

First visit the Synagogue of Santa Maria la Blanca. Appreciate its architectural and cultural significance as an important marker of Toledo's multicultural heritage. Then proceed to the Church of Santo Tome, housing El Greco's masterpiece "The Burial of the Count of Orgaz". Stand in awe of this stunning work, while appreciating the church's Mudejar architectural details. Finally come to Toledo Cathedral, witnessing centuries of Spanish religious history. Admire the intricate carvings and sculptures on the main facade. Within, discover an opulence of gold and artistry - gilded altars and choir stalls rise before sacred artworks and treasures from across the centuries.

Day 3: Madrid - Granada

After breakfast, you will head to Granada by train, with private transfers in both destinations. Set beneath the snowcapped Sierra Nevada mountains, Granada shines with the splendor of its magnificent Moorish architecture.

Day 4: Granada, Alhambra Palace & Generalife

Today, an architectural and cultural trove beyond compare awaits your uncovering.

For over seven centuries, the Alhambra Palace complex has stood in testament to the ambition and artistry of its age. As you wander halls and courtyards of grandeur, trace the legacy of the Nasrids in intricate Moorish stonework and decoration, while vistas of picturesque gardens and the city unfurl before you.

The Generalife, a verdant summer palace, offers delights to thrill the senses. Terraced gardens and reflecting pools wind into a serene paradise. At each turn, secluded courtyards and graceful pavilions speak of an elegance of thought and skill in design.

Day 5: Granada - Seville

Embark on a meandering drive leaving Granada, bound for Seville. The passage linking Granada and Seville winds over the Andalusian tablelands, rambling between whitewashed hamlets perched aloft on craggy steeps. En route, you will wander unhurried through Andalusia's heartlands, uncovering a preserved legacy. Roam to Antequera, then delve into the Old City of Ronda. Breathe in the intoxicating atmosphere, soak up the Andalusian charm, and experience Ronda's history come alive before your eyes.

Arrive in Seville as the afternoon wanes. Check in at your city center lodgings and rest for the discoveries to come.

Day 6: Seville, Seville Cathedral

In the morning, unveil the soul of Seville in this half-day tour.

Begin at her crown jewel, the Seville Cathedral, a tribute in stone and mortar to the city's gilded era. Pass beneath its towering gate to find Columbus lain to rest at last, amidst a trove of masterworks beyond value or price. Your guide then spirits you to secluded squares and winding lanes, relating tales and secrets of this place known only to a native son. History unfurls with every step in a city layered thick with stories untold. Lose yourself in the allure of Seville, a world unto itself to explore for all the days remaining.

Day 7: Seville - Lisbon, Belém Tower & Jerónimos Monastery

Fuel up on a hearty breakfast at your hotel before driving to Lisbon for 4.5 hours. Upon arrival, a thrilling half-day adventure in Lisbon awaits, a charming capital that once ruled the seas.

The striking Jerónimos Monastery greets you first. Its ornate Manueline halls house the tombs of storied explorers, testifying to King Manuel's vision. Cloisters and chapels whisper tales of Portugal's golden Age of Discovery.

Driving up to the Belém Tower, pull over and soak in the magnificence of this limestone bastion, a lasting symbol of the glory days when Portugal launched ships that changed the course of human history.

Day 8: Day Trip to Sintra

Today, driving along the coast, you will reach the enchanting Sintra.

Ride a shuttle up the mountain to explore the Pena Palace, a 19th-century European Romantic architecture whose whimsical design and the rainbow of colors transport you to the pages of a fairy tale.

On the way back to Lisbon, enjoy a panoramic view of Estoril and Cascais.

Day 9: Lisbon - Aveiro - Porto

Embark on an enchanting voyage to Aveiro, a watery wonderland of scenic canals and sandy shores along Portugal's Silver Coast.

Your adventure begins amid the vibrant streets of Aveiro's city center, a place of radiant azulejo tiles, arched bridges, and boatmen plying the dreamy canals. Glide along the waterways on a traditional moliceiro boat, soaking in views of architectural gems dotting the banks.

Afterward, continue the coastal drive to Costa Nova, a picturesque beach village where the azure Atlantic laps at a pristine white-sand shore. Whimsical candy-striped cottages line the beach promenade, remnants of Costa Nova's history as a fishing hub.

Day 10: Porto - Douro Valley - Porto

An idyllic escape to the Douro Valley, a mountainous realm of vineyards, rewards you with a day of scenic splendor and wine-soaked revelry.

Nestled in the hills just beyond Porto, this hidden paradise is encircled by soaring peaks robed in grapevine trellises. Along winding roads, Baroque architectures stand as remnants of bygone days, surrounded by seas of emerald terraces and age-old vines.

Amid stunning scenery, savor wines at a vineyard. Finally, coast upon the Douro River for 2 hours, soaking in vistas of vineyard-cloaked hills.

Day 11: Porto, Free Exploration Day

Today you are free to explore the charms of Porto on your own. Take a visit to the Church of Saint Francis, an artistic gem renowned for its exquisite Baroque interior and azulejo-tiled facade? The magnificence of its splendor leaves you in awe.

As you step into Sao Bento station, you are awestruck by the floor-to-ceiling azulejo tiles depicting Portugal's history. The elaborate tilework transforms what seems an ordinary train station into a worthy work of art.

Or you can also ascend the twisting stone steps of Clérigos Tower, rising up through its stone bones until you emerge atop its crown. The city of Porto now unfurls itself beneath you like a tapestry of terracotta roofs and winding alleyways stitched across the landscape.

Day 12: Porto, Departure

After blissful days losing yourself in the charms of Spain and Portugal, the adventure comes to an end. Enjoy some leisure time before your driver transfers you to the airport for your homebound flight.
Inquire Now
Gallery
Royal Palace of Madrid

Plaza Mayor, Madrid

Catedral de la Almudena, Madrid

Toledo City View

Synagogue of Santa Maria la Blanca, Toledo

Lisbon City View

Belem Tower, Lisbon

Jerónimos Monastery, Lisbon

Porto City View
What Our Clients Say
"Great Service and Value", "Exceed All Expectations", "Highly Recommend".
How It Works
Tell us your tour ideas

Complete our inquiry form

Discuss with a travel specialist

Customize your itinerary

Securely book your tour

Confirm when you're satisfied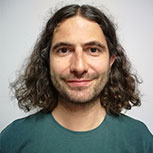 CONTACT A TRAVEL EXPERT
1-to-1 Service | Reply within 24hrs | Expert's Advice