Why Travel to Israel
Israel tours may show you unmatched natural beauty, exciting adventures, and kaleidoscopic cultures. Small yet diverse, it is worth spending more time to discover. Walk through time in the old city of Jerusalem, a city with thousands of years of glorious history; indulge in fun-filled relaxation in the beautiful seaside city of Tel Aviv on the stunning Mediterranean coastline; feel on the top of the world in the world's lowest place - Dead Sea; enjoy true serenity in Galilee featuring a beautiful lush landscape with quaint rural villages; learn the history of Christianity in Nazareth, a city of many important Christian sites…Kicking off an Israel tour, you can have all these wonderful experiences and more!
CAPITAL

Jerusalem

CURRENCY

New Shekel

BEST TIME APR - MAY
SEP - OCT

LANGUAGE

Hebrew
Israel Private Tours
These itineraries are designed to give you some suggestions for what is possible when you travel in Israel. Treat them as inspiration as each Israel tour can be customized to fit personal interests.
Middle East Tours Including Israel
View the following multi-country private tours which perfectly combine Israel and its neighboring countries to get inspiration for your next trip. Each of these tours can be fine-tuned around your interests and budget.
What Our Clients Say
"Great Service and Value", "Exceed All Expectations", "Highly Recommend".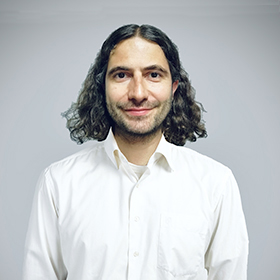 CONTACT A TRAVEL EXPERT
1-to-1 Service | Reply within 24hrs | Expert's Advice
Why Private Tour
A journey exclusively for you and your party
Israel Travel FAQs
How many days do I need in Israel?

How long it takes to travel in Israel depends on the breadth and depth of your visit. Generally, one week is enough to have a nice experience in the major cities of Tel Aviv and Jerusalem. If you expect a deep exploration, we highly recommend sparing 10 days to explore more the country has to offer. Please contact us to customize your trip, and any part can be altered to fit your needs.

Can I combine my visit to Israel with another country?

Yes. With our tailor-made service, it is easy to extend your Israel tour to other countries, such as Egypt, Jordan, Turkey, Morocco, and more. Odynovo operates tours in 70+ destinations in the Middle East and other continents. If you prefer a multi-country tour, just let us know and we can help to make it happen.

How can I obtain my visa for an Israel tour?

Under normal circumstances, tourists who come from visa-exempt countries such as America, British, Canada, Australia, etc. can enter Israel without a visa to stay up to 90 days.

However, if you're not from a visa-exempt country or need to stay longer, you need to obtain a tourist visa. Documents required:
1. Passport or travel document with validity not less than 6 months.
2. Photograph of the applicant, taken within the past six months.
3. A completed and signed application for a visa to enter Israel.
4. Round-trip tickets and proof of a hotel reservation or address of where you will be staying in Israel.
5. Health Insurance (a letter stating that you are fully covered for your international travel).
* Please check the relevant embassy/consulate's website for specific required documents.

Is it a common practice to give tips in Israel?

Tipping is a part of the culture in Israel. You can decide the amount at your discretion. Commonly, you should tip around 10% of the bill to the waiter at the restaurant, USD 5-10 per traveler per day to the guide, USD 6-8 per traveler per day to the driver. However, you may pay more or less depending on their services.

How should I dress?

Generally speaking, dress codes are extremely relaxed in modern Israeli society, and casual dress is the norm in Israel for both men and women. When visiting any religious sites like mosques, synagogues, churches, and the Wailing Wall, please wear clothes that cover your elbows and knees. When visiting orthodox Jewish neighborhoods, make sure you dress modestly, wearing long sleeves and full-length pants or skirts, and avoid wearing a Keffiyeh in Jewish areas. Keep the above in mind, you just need to dress decently and respectfully according to the weather.

Is it safe to visit Israel?

Israel is overall safe to travel to, with considerably low crime rates where tourists are free to explore without having to worry about street crime. Especially the main tourist areas - Jerusalem, Tel Aviv, Haifa, Dead Sea, and Galilee, remain as safe as always. Traveling with Odynovo means you will enjoy a totally private tour, with a personal guide and car. So, take it easy and enjoy the vacation.

Is it common to use credit cards in Israel?

Credit cards are widely accepted in Israel, with Visa and Master Card being the most commonly used. But it is suggested that withdraw some local cash for everyday purchases like meals, beverages and small souvenirs.

Is there any special advice for women travelers while visiting Israel?

While traveling with us, you are guaranteed a hassle-free time with a personal guide and driver. For your own leisure time, it is suggested:
1. Avoid walking alone at night, either in the city or beach.
2. Dress conservatively and avoid revealing clothes.
3. Don't wear glittering jewelry out on the street.
4. Always keep your valuables with you.
5. When you're in a bar, keep your eyes on your drinks and don't accept any drinks from strangers.
6. Wear appropriate clothing that covers your shoulders and knees when visiting holy places of Judaism, Islam, and Christianity, or ultra-Orthodox Jewish neighborhoods.
Top Places to Visit in Israel