Why Travel to Egypt
An Egypt tour should have a place on everyone's bucket list. Discover the Land of the Pharaohs with your knowledgeable private guide to get a glimpse into mysterious ancient Egyptian civilization. Ride a camel strolling around the Great Pyramid of Giza and Sphinx. Step into the Egyptian Museum to see Pharaonic antiquities. Cruise along the scenic Nile River and explore the ancient temples and tombs by the riverside, like the Temples of Edfu, Valley of the Kings, Temples of Luxor, Temples of Abu Simbel, etc. Beyond historical exploration, you can also enjoy a leisure beach holiday by the Red Sea or dive into the pure water to see colorful reefs. Ready to start planning your Egypt vacation? Customize your Egypt tour now!
CAPITAL

Cairo

CURRENCY

Egyptian Pound

BEST TIME

OCT - APR

LANGUAGE

Egyptian Arabic
Best Egypt Private Tours 2023/2024
The itineraries listed below are crafted by our seasoned travel experts. Treat them as inspiration and have one of our experts design a tailor-made trip just for you. The length of the tour or the attractions can be adjusted based on your needs and interests.
Middle East Tours Including Egypt
Many of our clients would prefer to extend their Egypt tours to nearby countries, such as Israel, Jordan, Morocco, and Kenya, thus we also provided the most popular multi-country tour packages to give you some ideas on what is possible when you travel in the Middle East.
What Our Clients Say
"Great Service and Value", "Exceed All Expectations", "Highly Recommend".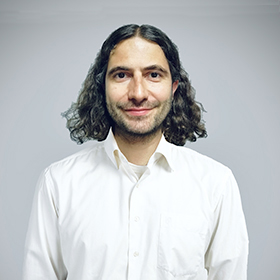 CONTACT A TRAVEL EXPERT
1-to-1 Service | Reply within 24hrs | Expert's Advice
Why Private Tour
A journey exclusively for you and your party
Egypt Travel FAQs
How many days do I need in Egypt?

Generally, an Egypt tour of 7 - 9 days would be enough for you to take a Nile Cruise and explore the main attractions in Cairo, Luxor, Aswan, and Abu Simbel. If you fancy a trip to Hurghada, Alexandria, Sharm El Sheikh, etc., two weeks would be perfect. Contact us to customize an Egypt vacation to fit your needs.

Can I combine my Egypt tour with another country?
Can visitors go inside the Pyramids of Giza?

Yes. The interiors of all three pyramids of Giza are open to visitors, including the Great Pyramid (also called Pyramid of Khufu), the Pyramid of Khafre and the Pyramid of Menkaure. If you're interested in exploring the pyramid inside, please contact your personal travel expert to add it to your itinerary.

Is it a common practice to give tips in Egypt?

Yes, tips prevail in Egypt. Although the government has no express regulations on tip, it has become a common practice in the service industry. Normally, you should tip around 10% of the bill to the waiter at the restaurant, USD 5-10 per traveler per day to the guide, USD 6-8 per traveler per day to the driver. However, you may pay more or less depending on their services.

Is it common to use credit cards in Egypt?

Credit cards are accepted at most high-end hotels, restaurants, and shopping malls. But for daily consumption, Egyptian Pound cash is more welcomed. So, having some loose change while traveling in Egypt is recommended to pay for groceries, snacks, and so on.

Is there any special advice for women travelers while visiting Egypt?

While traveling with us, you are guaranteed a hassle-free time with a personal guide and driver. For your own leisure time, it is suggested:
1. Avoid walking alone at night, either in the city or beach.
2. Dress conservatively and avoid revealing clothes.
3. Don't wear glittering jewelry out on the street.
4. Always keep your valuables with you.
5. When you're in a bar, keep your eyes on your drinks and don't accept any drinks from strangers.
6. Wear appropriate clothing that covers your shoulders and knees when visiting religious places.

Is it safe to visit Egypt?

Yes, as millions of travelers visit Egypt each year. Tourism is so essential for Egypt that the government has taken extraordinary measures to ensure the safety of travelers. Here, tourist places are often patrolled by police and military forces. You will have a private guide and car throughout your Egypt tour with Odynovo so as to ensure you a wonderful and safe journey.

How should I dress?

There are no legal requirements when it comes to what tourists should wear in Egypt. Just remember to dress appropriately and conservatively in religious sites like mosques.

Is English widely used in Egypt?

The official language of Egypt is Arabic, but English is also widely spoken in some of Egypt's major cities and tourist areas. During the trip with us, your private guides can communicate with you in fairly good English. Just take it easy and enjoy your travel.
Other Destinations You May Like
Are you looking for more inspiration beyond Egypt tours? Check out the following countries. The Middle East's diverse culture and beautiful landscapes are waiting for you to explore.