Best Places to Visit in August 2024
Last updated: Sep 23rd, 2023
When the calendar turns to August, some of the world's most stunning places are blossoming like flowers. We have some vacation suggestions for August if you want ideas for a perfect summer getaway. Stroll through Denmark's streets, or get a taste of Iceland before the cold winter weather arrives. From the magical world of Odense to the magnificent Vik Black Sand Beach. You'll sure find something catch your interest.
Switzerland
Picturesque dairy farms surrounded by mountains, bustling towns perched by glacial lakes, and panoramic trains crossing flower-filled valleys are all possible to see in Switzerland. August is one of the best months to make your trip to this beautiful country. Varies from different cities, the average temperature may be low to 10°C or up to 26°C, but rarely exceeds 30°C. And most August days' weather is pleasant, which is ideal for discovery. You can take a boat ride on Lake Geneva to see the Jet d'Eau, a fountain 140 meters high. Ride a funicular to Monte Bre's Peak to overlook the stunning town of Lugano and the blue lakes. Or, stroll through the Roman-era old town of Zurich to admire some medieval houses and churches.
If you are up for outdoor activities, Switzerland in August can be a paradise. In Lauterbrunnen, you can go paragliding over the Swiss Alps; in Interlaken, you can ride a Jetboat over the lake; and in Oeschinen, you may take a slide down the mountain without snow on your way to the lake...How thrilling it is!
South Africa
In South Africa, the arrival of August signals the end of winter, and temperatures begin to rise. The average temperature in August is around 15 degrees Celsius, with less rain. This makes it a perfect time to experience the wonder of this country. South Africa is famous for animals and mineral resources, therefore you may associated with some of the popular activities such as tracing animals and exploring gold. All these activities are accessible in August.
Johannesburg is known as the Gold City. It is a city founded on gold mining, and a significant amount of gold ore is beneath the ground. As a result, Gold Reef City attracts many tourists who come to explore it. It is located south of Johannesburg on the site of an old gold mine. You can take a steam train tour here that transports you back to when miners panned for gold. For the best experience, enter a 220-meter-deep mine cave inside the scenic area to see how gold is mined and how bricks are made. This will undoubtedly be an unforgettable experience.
One of the main reasons most tourists visit South Africa is to see the wildlife. The Kruger National Park would be ideal for you. It is the largest park in South Africa, covering an area of about 20,000 square kilometres, and is located northeast of Johannesburg. Many African wild animals, including the Big Five (Tiger, Elephant, Leopard, Rhino, and Buffalo) can be seen. The abundance of grassland and natural vegetation resources, in addition to wild animals, make it the most popular tourist destination. Because of the park's size, you can spend some time exploring it. South Africa Safari
Peru
Peru is an excellent place to visit in August. In August, the average temperature in Peru ranges between 11 and 23 degrees Celsius. The Andean plateau area is in the dry season with less rain, stable road conditions, and ideal conditions for photography. Peru is a city full of history, if you want to get an deeper understanding about it. In such a great time, it is perfect to visit the old relics, architectures and some of the amazing natural landscape. You will be shocked by the stunning views. Therefore, this August, I recommend that Trujillo and Ica could be your destinations to make your wishes come true.
Speaking of Machu Picchu, I assume many people have heard of it. As one of the historic Inca Empire's World Heritage sites, all the ancient buildings here are decorated in Inca style. These structures include parks and residential areas, indicating Machu Picchu's prosperity during the period. From afar, Machu Picchu, a city built on a hill, appears lonely and enigmatic, making you wonder about the ups and downs of life after prosperity. As a popular hiking trail in August, you may admire Machu Picchu in the early morning.
Furthermore, the tropical rainforest is a must-see when you visit Peru, and the Mandor rainforest at the foot of Machu Picchu Mountain is extremely popular with travelers. The tranquil tropical rainforest transports you to an isolated realm with unusual plants and animals. A boat journey across the lake allows you to explore the surrounding villages, their way of life, and the natural landscape. In recent years, tourists have prioritized rainforest exploration. It is strongly advised that you experience it this August. Machu Picchu, Peru
Denmark
Denmark has an average temperature of 15°C in August, so walking in the sunshine in August will feel as comfortable as walking in spring. If you travel to Denmark, you can visit Odense to discover the author Hans Christian Andersen's legacy and take part in the Andersen Art Festival. If you love nature, you can also experience the Odense Flower Festival, where a vast variety of flowers will undoubtedly put you at ease. Denmark's particular romance can only be experienced if you go there in August.
In such a pleasant season, Odense is the perfect place to visit. Odense, 96km west of Copenhagen, is the third largest city in Denmark and the home of famous writer Hans Christian Andersen, so it is also known as a fairy tale Town. Walking in the streets of Odense, colorful, low wooden houses, cobblestone roads, and grand old castles makes you feel like being in a fairy tale world. The majority of Odense's attractions are related to Hans Christian Andersen. The H.C. Andersens Hus is a must-see. It was founded in 1905 in Odense and offered a chronological account of Andersen's life and a collection of manuscripts and unpublished works. There is also a video room that plays Hans Christian Andersen's stories, bringing you closer to the scenes in fairy tales.
Billund, not far from Odense, is another tourist attraction that, despite its small size, has drawn many visitors due to its famous Legoland. Visiting Legoland feel as if you have entered a miniature world of toy bricks. All kinds of building blocks will let you immerse in them. In addition, you can also enjoy the beautiful pastoral scenery by visiting the living museum Karensminde. This is an open-air museum of rich country life, with beautiful pastoral scenery that will make you fall in love with it. Cattle and sheep herds and retro village buildings convey the simplicity of local life. You can also engage in traditional activities such as milking cows, caring for livestock, and so on, which are all enjoyable.
Mongolia
In August, Mongolia is slowly exiting from the summer heat. The average temperature ranges between 8 and 19 degrees Celsius, making it ideal for travel. Mongolia's size endows it with a wealth of natural beauty. The stunning views, such as vast grassland, endless streams, and mountains, will enchant you. In addition, different kinds of grassland activities are waiting for you, such as horseback riding, campfire parties, and the traditional grassland barbecue.
One of the best places to visit is Ulaanbaatar, the capital of Mongolia. It's one of the few modern cities in the country, and the rest are shantytowns and pastoral areas. It is a quiet city with a touch of science and desolation with a sense of power. There are trendy shopping malls, loud bars and nightlife, avant-garde restaurants and star hotels, and the punk youths that can be found on the streets. Along with the nomads who occasionally pass by in traditional Mongolian dress, they make up this new democratic city that struggles between tradition and newness and is active and unconventional at the same time.
Ecuador
August is the dry season in Ecuador, with sunny days and an average temperature of 10-22 degrees Celsius. August is also the most popular month for you to take a Ecuador vacation. The weather is dry at this time, making it ideal for outdoor activities such as hiking or exploring the land of origin of species. All of them will leave you with a great impression of Ecuador.
The most popular hiking destination is the Pichincha volcano. Locals enjoy visiting it as an outdoor destination. It is nearly 4,800 meters above sea level and is located near Quito. If you are too tired to hike, you can take a cable car from the mountain's base to the summit. When you reach the top of the hill, there is a stable where you can take a horse ride to enjoy the mountaintop view. Standing at the top of the Pichincha, you can breathe in the fresh air and see the entire city of Quito.
In addition, you can go to the Galapagos island to look for the origin of species. In 1978, the Galapagos Islands were added to UNESCO World Heritage List. It is formed by the solidification of lava from an undersea volcano. The Galapagos Islands are known as the 'Lost World in the Pacific' because they are scattered in the Pacific Ocean 1,000 kilometers from the South American mainland. A wide range of rare flora on the island lives in this fertile soil. There are some very unusual animals on the island. People live in harmony with nature here. Sea lions can be seen lounging on dock chairs, giant tortoises crawling along the roads, and Marine iguanas sharing the beautiful beach with you. Come to the Galapagos if you want to witness the wonders of species evolution and experience the birth of the earth.
Croatia
Croatia is summer in August, with average temperatures ranging from 18 to 22 degrees Celsius. The weather is warm and sunny. Flowers and trees bloom this time of year, and the scenery is charming. The strong cultural and artistic atmosphere with beautiful views attracts many tourists. To enjoy these, you can go to the most iconic cities, like Zagreb, Split, and Dubrovnik.
If visiting Croatia for the first time, you must go to Zagreb. Zagreb, Croatia's capital city, is not only an ancient city but also a vibrant city brimming with life. Most of Zagreb's historical and cultural sites are in the city center. Looking out into the distance, you can see the Cathedral of the Assumption, with its two bell towers towering above the rest of the surrounding buildings. It is one of the city's most prominent landmarks. Moreover, the Old Town district on the north side of Jelacic Square is one of the city's most famous historic districts, where you can see many old buildings. If you've had enough of viewing architecture, you can have a walk to the most well-known Dolac open market. The market is full of small specialty shops and restaurants serving local delicacies that will feed your stomach.
Then let's go to Split. It is Croatia's second-largest city, and the entire city has a beautiful waterfront backed by mountains. You can take a ferry ride around Split or walk through the old town, where ancient buildings coexist with modern shops and bars. Walking through the ancient buildings provides an immersive experience. The ancient architecture and the natural scenery will entice you to stay a while.
If you are a fan of Game of Thrones, the Kings Landing in the real world - Dubrovnik should be a must-visit during your tour to Croatia. It is well-known for its historical city walls, historic buildings, and frequent appearances in TV shows such as The Western Harbor, Pile Gate, and others. Some of the most famous landmarks are also must-sees, such as Dubrovnik Cathedral, Bell Tower, Gundulic Square, and so on. The town is small, yet seeing every corner would take nearly a day. Dubrovnik, Croatia
Iceland
August is a suitable time to travel Iceland because the weather is cool, with long periods of sunshine, making it ideal for outdoor activities. The average temperature in August is around 7-15 degrees, with the highest reaching 25 degrees. In August, there are various activities are waiting for you to participate in, such as taste the local cuisine, experience the thrilling adventure and even appreciate the splendid views of this 'Another Planet'.
The beauty of 'Another Planet' can be felt by traveling to the south of Iceland. Vatnajokull National Park, located in the southeast, is a popular tourist destination. It was established in 2008 and is Iceland's largest national park, with a total area of 8,400 km2 and the most abundant natural landscape. Visit Vatnajokull National Park to see a wealth of natural resources such as canyons, volcanoes, glaciers, and waterfalls. The Vatnajkull is one of the Park's most popular attractions. Vatnajkull, with its restless nature and lava and craters lining the glacier, is a one-of-a-kind sight in Iceland. Furthermore, the most thrilling experience is snowmobiling on top of the glacier.
Vik Black Sand Beach, 3 kilometers southwest of Vik, is another beautiful location. The beaches are black, as the name implies, due to lava from the volcano that has been 'processed' by the wind and waves to form the distinctive black grit. Vic Black Sand Beach is among the world's top ten most beautiful beaches. Furthermore, basalt rock black stone walls stand on the sand, giving the impression of being on another planet.
Kenya
If you are up for a thrilling wildlife safari, let's travel to Kenya to witness the magnificent beauty of this country. August in Kenya has the least rainfall of the year, the days are mainly sunny, and the temperature is high; the nights are cooler, with an average temperature of 10-27 degrees Celsius. It offers the best conditions for seeing animal migrations and coastal beauty.
The spectacular animal migration begins at this time. The greatest spot to see it is in the Masai Mara. The Masai Mara in southern Kenya is a world-class animal sanctuary and a haven for mammals. For an exhilarating trip, you can travel in a vehicle with a local guide and get closer to animals.
Along with seeing terrestrial animals, August is one of the greatest months to watch marine life. The migration of humpback whales, which migrate in their numbers every August from Antarctica's icy waters to dwell in Kenya's warm waters, may best be observed in Watamu, on the Indian Ocean coast. An exciting vacation can be had by taking in the magnificent boat views of enormous humpback whales and participating in the many water sports available.
Kenya offers stunning seaside scenery in addition to opportunities for animal viewing. Malindi, an East African pearl, is well-known for its coral reefs. White sand beaches, clear sky, blue sea, and many seaside activities are all present here for your enjoyment. You have the option of going fishing, surfing, or simply lying on the beach and relaxing while having a sunbathe. The night in Malindi is likewise unforgettable, with delectable cuisine, the sound of waves, and a gentle breeze providing you with the most romantic night. Maasai Mara National Park, Kenya
Tanzania
Similar to Kenya, with the temperature ranges between 10°C and 23°C, August is the perfect time to see wildlife refuge in Tanzania. Here you can also find the incredible migration of animals. The Serengeti National Park is the best location to see animal migration. If birds are your thing, Lake Manyara National Park in northern Tanzania, west of Arusha, is the best place to see them. The park, which covers an area of 330 km2, is home to nearly 400 bird species, including the Marabou Stork, the Grey Crowned Crane, and so on. There is also the possibility of seeing flocks of flamingos on the lake. The view from a distance looks like a round of pink flames against the sun and the lake backdrop, which is also a beautiful picture many photography enthusiasts keep. In addition, not far from Ngorongoro Crater, there is an Iraqw Village where you can experience the local cultures and food, and the local people are hospitable.
Japan
East of the Eurasian continent is where Japan is located. The Pacific Ocean extends to the east and south of Japan and is made up of thousands of islands. Japan has a maritime monsoon climate and a warm climate all year round because of its unique geographic location. With an average temperature of 25 degrees Celsius and less rainy and plenty of Japanese festival events, August is one of the busiest travel months. You can go to the most well-known fireworks festival in Japan, see the magnificent fireworks as night falls, and have the time of your life with your loved one.
Japan's landmark - Mount Fuji, will also open climbing to tourists during at this period, which may give you a chance to enjoy a spectacular sunrise over a sea of clouds. Besides, you may enjoy the purest Japanese artisan beer and the country's distinctive cuisine in Japan, both of which will satisfy your stomach. A trip to one of the most famous local gardens, such as the Shinjuku Gyoen, a garden that combines French and Japanese elements to make it worthwhile, is also recommended during this season. Additionally, Japan's nightlife is just as vibrant. You will find plenty of possibilities for shopping in Ginza, which is home to the highest concentration of department stores in the world. Mount Fuji, Japan
For most countries, August marks the end of summer; it is the best time to travel around the world. With the pleasant climate, you can enjoy the stunning scenery of the Galapagos and be astounded by the beautiful views of Split. Now is the time to pack your belongings, embark on your journey with Odynovo, and enjoy a unique travel experience.
What Our Clients Say
"Great Service and Value", "Exceed All Expectations", "Highly Recommend".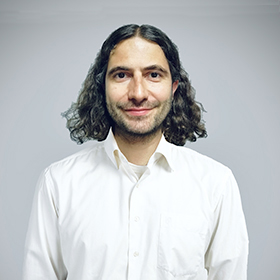 CONTACT A TRAVEL EXPERT
1-to-1 Service | Reply within 24hrs | Expert's Advice
SUBSCRIBE TO WIN A FREE TOUR
Subscribe to our newsletter for a chance to win a free 7-day Peru tour! And more insider travel news, exclusive offers, and inspiration will be sent straight to your inbox.