The fourth most populated country on this planet and the world's largest archipelago, Indonesia boasting more than 14,000 islands that offer something for everyone. Situated just off the coast of Australia, the country is renowned for its natural beauty as well as historical sites, plus there are some of the top-notch hotel stay you can find on earth. With a kaleidoscope of activities to do and endless things to see, Indonesia is a place full of fun, thrill and purity. Don't know where to start with? Our Top Things to Do in Indonesia take you straight to the experiences you don't want to miss all around the country. Beautiful sunset over the archipelago. Photo credit: Gene Topia (Odynovo traveler)
For spiritual experience
Well preserved heritage remains of Buddhism and Hinduism dot Indonesia, yet a fun fact is that 87% of Indonesians identified themselves as Muslim. Because there are just so many to look at sometimes you feel like overdosing on religious sights. The must-not-to-miss are:
Borobudur Temple – An all-time famous Buddhist temple, also the largest in the world, dating from the 8th and 9th centuries. Situated in Central Java, Borobudur consists of 9 massive platforms that house over 500 Buddha statues. It currently has over 30,000 reviews and scores 4.6 out of 5 on Google. It is a great idea to catch the breathtaking sunrise there and the site is less crowded in the early morning. The massive compound of Borobudur Temple.
Prambanan – A revered Hindu temple compound located in Yogyakarta, Prambanan is another UNESCO World Heritage site paralleling Borobudur Temple. It is so huge that well worth taking your time and fully exploring it. Many describe it as "an awestruck sight", and having a personal guide to share the stories behind it would definitely enhance the experience. Thanks to the restoration work, Prambanan Temple is in a really good condition after the earthquake over 10 years ago.
Uluwatu Temple – Built in a serene setting at the edge of a steep cliff, Uluwatu Temple is a manmade beauty rising 70 meters above sea level. It is considered a spectacular combination of temple, ocean view from the rock and, of course, monkeys. Sarong is required to wear when entering the temple. March to September holds the best chance of seeing a beautiful sunset over Uluwatu. The postcard-like setting of the Uluwatu Temple perching out of the cliffs.
Ulun Danu Beratan – A famous landmark in North Bali, Ulun Danu Beratan is a major Shaivite water temple standing on Lake Bratan in Bali. The scenery around it is simply mesmerizing and it is almost like a theme park, where you can find impressive highlands and plenty of greenery to completely take in nature. If you are traveling with children, it is recommended to travel on the lake for an opportunity to spot local animals such as snakes, rabbits and large bats. Ulun Danu Beratan is one of the most photogenic spots in Bali. Photo credit: Ana Cecilia Sabba (Odynovo traveler)
For beach holidays
Frequently mentioned as the best destination for a beach holiday, Indonesia lives up to its reputation by offering an endless list of islands. Taking at least three days or longer out of your itinerary lying on a white sand beach is a must, and island-hopping seem to be a more popular way to spend the holiday. Here are my personal beach recommendations on accessible islands, but honestly I think you will be happy in any of the islands as each of them comes with their own advantages!
Bali – The top player is best known for its unparalleled beach views and world-class hotels. Luxury travelers have Nusa Dua and Kuta, surfers and yoga lovers like Ubud, off-the-beaten-trackers go to Canggu, and recreation seekers have Sanur. Plenty of upscale accommodations can be found in Bali. Photo credit: Ana Cecilia Sabba (Odynovo traveler)
Java – Gradually catching up with Bali, Java has something to offer as well. Adventurers have Kukup, meditators love Parangtritis, while water sport buffs will call Thousand Islands home. Java boasts some really nice seaside restaurants for a star-gazing dinner night. Photo credit: Gene Topia (Odynovo traveler)
Raja Ampat Islands – Located in West Papua, Raja Ampat Islands is nothing similar with any islands you have been before. Known for the rich marine life and coral reefs, it is all about scuba diving and snorkeling. Many TripAdvisor users describe it as "the best place on earth to dive" as you can capture a fantastic sight of corals to pelagic.
Lombok – Often referred to as Bali's next-door neighbor, Lombok offers an island-hopping extension for those who want to have additional seascape. It is a surfers' paradise as well as party goers' haven, while avid divers will have a great time in the Senggigi region.
Gili Islands – Made up of three small islands, Gili Islands are located just off the northwest coast of Lombok. It is characterized by turquoise sea, powdery white-sand beaches and amazing coral reefs just offshore. Another thing I like about the islands is that there are no cars or motorbikes allowed, a true intact paradise for nature lovers.
For a foodie's feast
Eating local foods is one of the most important things to do when I travel, and I am always up for venturing out to the streets. Indonesian food has an emphasis on spicy and sweet, although there are a wide variety of recipes available as the country is made up of more than 300 ethnic groups. Some local delicacies that are really worth trying out are as follows:
Nasi Goreng, AKA fried rice, is a must-try staple dish that costs less than one dollar in a local snack restaurant. The ingredients include brown rice, chicken, prawns and shredded omelets served with an optional fried egg.
Satay, skewered and grilled meat or vegetables, tops one of my favorite Indonesian specialties. Many Asian countries have their own variation of satays, with different sauces used. Peanut sauce is commonly used for the satay in Indonesia, and this food can be easily bought from street vendors to fine-dining restaurants.
Rendang, a spicy dish mainly made from beef. It is an authentic Indonesian food only found in this country and was originated by the Minangkabau people, who serve the dish at ceremonial occasions.
Ayam Bakar Taliwang, not only the name is a little bit mouthful, but also the content of the spicy dish as it is usually served with three grilled chickens in a plate for one serving! Panic not, the savory chickens are very small free range chickens, and they taste so good that it is possible to finish three at a time.
Ikan Bakar, literally means "burned fish", is a charcoal-grilled fish dish commonly eaten across Indonesia. Abundant seafood can be found in the country, so I sometimes would ask for alteration for other forms of seafood. The Jimbaran Beach in Bali is quite famous for Ikan Bakar, plus the sunset there provides a perfect backdrop for savoring the fish with a glass of fine wine.
Sop Buntut, a popular street food that has gained its place in restaurant menu. Made with beef tails, it is a comforting soup cooked with chunky veggies. Best served with steamed rice, pickles, lime and sambal.
Gado Gado, a vegetarian-friendly salad made of slighted cooked vegetables and potato with a peanut sauce dressing. Variations include adding fried soy products and compressed rice cakes. It is a national favorite which can be ordered in all kinds of local restaurants.
For water activities
What else do you expect to do when traveling to an archipelago? Indonesia hosts 25% of the world's fish species and 15% of its coral. PADI calls Indonesia a diver's paradise because the country is ridiculously rich in biodiversity, even a non-swimmer can enjoy the fun of going in the water. Blessed with thousands of islands, Indonesia has something for both serious divers and smoking newbies. Photo credit: Justin Barbin (Odynovo traveler)
Dive the USS Liberty Wreck – The most famous dive site in Bali. Sinking close to the shore and shallow for a dive, the wreck was a US cargo ship hit by a Japanese torpedo and then slipped to the bottom of the sea during the eruption of Mount Agung in 1963. Now home to corals and large schools of fish, the wreck is a fantastic sight for both scuba diving bums and snorkeling beginners. The shallowest part of it is about 5 meters deep only and the deepest reaches to 30 meters. A night dive is recommended if you want to avoid the large crowds during the day.
Swim with Mantas – Mantas are harmless fish that possesses a touch of majesty and mystery. Swimming with them would be the most incredible experience you can have in Indonesia, which is widely regarded as one of the best places to see Mantas in their natural habitat. There are three sites populated with mantas, but visibility varies in different seasons.
- Komodo National Park: A widely recognized sanctuary for the majestic creatures. The best time to dive is from June to September.
- Bali: August to October grants a better chance to swim with mantas. You can catch a ferry to the nearby Nusa Penida where is a prime location for diving.
- Raja Ampat: This area is renowned for its soft corals and macro life. For intrepid travelers, December to March offers a great opportunity of having a mantas encounter.
Swim with stingless jellyfish – There are only two places you can swim with sting-free jellyfish, one is Palau and the other, the Kakaban Island in Indonesia. It requires some efforts for transport though. First reach the Derawan Islands in East Kalimantan and then take a 1.5-hour boat trip to Kakaban, where the jellyfish lake is situated. But all is worthwhile once you get there. Four different types of jellyfish live in the lake, the scene is so dreamy when swimming around these transparent little creatures, and they don't sting at all. A snap or a short film taken with your GoPro is going to win you the most likes of the day.
For wildlife experiences
Some skip Indonesia when they think of safaris, but it doesn't harm to think twice. The forests in Indonesia are home to a great number of marvelous animals. Although elephants, monkeys and great apes are common to encounter, some unique species can be found in different regions across the country.
The Dragons – If you ever dream of meeting a real dragon, Indonesia has it all. The Komodo dragons are giant lizards unique to Indonesian islands. Thriving over millions of year on the planet but now facing extinction, the venomous reptile can grow up to 3 meters in length and runs at 20km per hour. It is quite impressive to see them hunting preys or fighting before you. The Komodo National Park is a great location to visit them up close from a safe distance. Despite looking slow, Komodo dragons are fast-moving animals that you might not be able to outrun. Photo credit: Justin Barbin (Odynovo traveler)
The Javan Rhino – The locals consider the Javan Rhino as a sacred animal. Among five rhino species, the Javan Rhino has been poached to be endangered with only around 60 living in the wild, and Ujung Kulon National Park in west Java is where you have a chance of spotting them roaming. Apart from the wildlife experience, the park is covered with precious flora and fauna. A good number of reptiles are also found in the park, just to add more excitement to the visit.
Tarsiers – The smallest primate with eyes bigger than its brains, a tarsier melts your heart instantly. They are nocturnal animals who spend most of the time sleeping in the jungle, but be prepared to look into their brown, goggling eyes when they are awake. The Yoda-like creature can be found at Tangkoko Batuangus Nature Reserve in the northern part of Sulawesi island. This is a less trotted one-day route and it takes 1.5-hour drive from Manado. The large reserve includes three mountains so you can hike around to take in the interesting flora and fauna, plus there is a small beach for snorkeling.
For adventures
It is no exaggeration to say that Indonesia is a paradise for thrill seekers. if you are into outdoor activities, travel no further.
Goa Jomblang Cave – One of the best natural highlights of Yogyakarta, the Goa Jomblang Cave quenches your thirst for a real cave adventure (like some of those featured on National Geographic). The cave is formed over millions of years and can be reached only when you trek through a hidden forest and an underground tunnel. It is more than thrilling to rappel down 20 meters on a rope and get to see the heaven light streaming through the ancient cave. Book a tour so that you do not need to worry about transport, gumboots (the ground is very muddy), and lunch. Bring spare clothes to change as you are likely to be on all fours during the adventure.
Tegallalang – For those fancy idyllic country views, the dramatic Tegallalang rice paddies in north Ubud is something they can check out. Have a lush escape and meet indigenous villagers in this picturesque setting on a hike. A couple of optional activities from here are the Instagram-worthy swing through the tropical rainforest (perfect for couples), taking a dip at Tukad Cepung Waterfall, and having a yoga or meditation course in front of the tranquil views.
Climb Mount Bromo – Indonesia has more than 120 active volcanoes listed in 2012, and hiking one of them seems to be an intuitive choice when traveling there. The Java-located Mount Bromo rises 2,329 meters above the sea, although not being the highest in the country but definitely is the most impressive one. The sunrise is a must to catch – it is a moment of "wow" when the sun rises and shines, and the view of the mountain range is simply stunning. As you would need to get up at 3 am and hike in pitch dark, it is recommended to hire a guide for direction. If you are not physically fit, there are jeeps for hire and you can consider using a responsible tour operator rather than hiring horses on the spot. For the best time to visit the volcano, try to visit on weekdays as Mount Bromo is also a popular destination for domestic travelers on the weekends.
After the sunrise, you can continue hiking to the crater for a more breathtaking view of the volcano. The smoke coming out from the crater is something to behold. Looking down the volcano from the crater.
For cultural experience
Indonesia has very fascinating and diverse folk cultures that will enrich the way you perceive the world. It is almost impossible to sum up all of them in a single post, nevertheless, there are something you can experience easily.
Watch the Kecak Dance – A traditional Balinese chanting ritual and music drama developed in Bali back in the 1930s, Kecak Dance (AKA 'the monkey chanting dance') enjoys a favorable reputation for its dramatic use of real fire and the performers' powerful singings as well as dancing moves. The mesmerizing dance takes place at Uluwatu Temple at the sunset time and a ticket costs approximately 10 Australian dollars. However, as it gets really popular these days, be sure to get your ticket early and be seated well before 6 pm when the show starts. Seats for the Kecak Dance are always in high demands year around.
Learn how to make batik – Batik is a traditional Indonesian cloth often found as part of the elements in the locals' daily wear. Carefully drawn patterns are the essence of a batik. In both Bali and Yogyakarta you can sign up for a two-hour workshop to learn the art of creating this delicate fabric and take your masterpiece home. The instructor will start with a batik making process for you to observe, then pass on the skills to visitors. It is no easy job but with the assistance of the instructor, everyone's finished products look fabulous.
Visit the House of Danar Hadi – As batik is the big deal in Indonesia, there is a museum in Solo, dedicated showcasing the finest private collection of them. While seemingly tiny in size, the museum houses more than 1,000 items on display across 11 rooms in a grand colonial building. It is surrounded by a restaurant, a banquet and a showroom where they provide door sale service. This is a good place to shop batik and prices range from cheap to expensive to suit your budget.
Wander in Semarang's Old Town – The capital of Central Java, Semarang is a beautiful city exuding nostalgic vibes from the colonial era. Bearing important historical timelines in history, it has witnessed the Chinese ancestors who came and settled in the Kranggan area which now is known as Chinatown. Moreover, the very old town, Oudstad, is a highlight you should not miss. Literally meaning "Little Netherlands", the name has said it all. Unwind your day with a visit to this area where is dubbed with well preserved colonial Dutch buildings and 18th-century European architectures. Run into a church, a train station, and an art museum before resting a bit at a nice restaurant or an elegant café and call it a day.
The list of top things to do in Indonesia can go on and on. If this is your first-time visit, it can be overwhelming to decide what to do and where to stay even you have had clear intentions! Why not let our travel experts personalize a trip to Indonesia for you without breaking a sweat? Send us an inquiry and request a quote or travel recommendations at no cost. The rest to do is get ready for an adventure of a lifetime.
Recommended Indonesia Tours
What Our Clients Say
"Great Service and Value", "Exceed All Expectations", "Highly Recommend".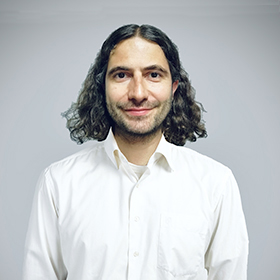 CONTACT A TRAVEL EXPERT
1-to-1 Service | Reply within 24hrs | Expert's Advice
SUBSCRIBE TO WIN A FREE TOUR
Subscribe to our newsletter for a chance to win a 5-day Japan tour for two people! And more insider travel news, exclusive offers, and inspiration will be sent straight to your inbox.