India, as a country with an ancient civilization, is an unquestionably attractive destination for every traveler. However, India is also a country with multiple nationalities, religions and cultures. According to statistics, nearly 99% Indian are religious believers (about 80% Hindu, 14% Muslim, 2% Christian, 2% Sikhism, 2% others). So, travelers need to pay attention to some religious cultures and traditions in India. For a better experience, this article will list eight things you need to focus on in India.
1.Left hand
Due to the Muslim culture, the left hand is usually considered as the symbol of uncleanness. Especially in the south of India, many people are used to cleaning themselves by left hand after using the toilet. Therefore, as a traveler, you need to pay attention to your left hand in different situations, for example, avoid touching someone, shaking hands, contacting with food or handing anything to others by your left hand. Left-handers do not have to worry too much about this; let them know and few will take offense.
2. Do not touch other people's head or foot
According to traditional cultures of Hinduism, the head is treated as the most sacred and sensitive part of a person; the foot is identified as the worst part of body. Touching other people's heads or feet will be deemed as an improper behavior. Especially with kids, this behavior will be considered by some as malicious injury.
3.Cattle & Zebu
Cattle play an important role in the history of Hinduism and the zebu is treated as a holy symbol (In Indian legend, the zebu serves as the mount for the gods). Because of economic interests and consumer trends, Indian demand for beef is increasing year by year, but tourists still would be better avoiding eating and using products made with cattle parts. Therefore, chicken, lamb or fish will be your best choices in India.
Zube can be seen in many places of India
4.Visiting temples or mosques
It is necessary for travelers to follow the local religious etiquette while entering temples or mosques:
(1). It is best to enter the building only after taking off your shoes. If you are barefoot, you need to clean your sole of the foot, as a way to show your respect.
(2). It would a good idea to prepare a headscarf, and do not wear short sleeves, shorts or short skirts.
(3). A door threshold is usually seen as the shoulder of Buddha, so remember to step over the door threshold instead of stepping on it.
(4). Remember to walk quietly and not make any noise in temples or mosques, otherwise it will affect monks praying.
(5). Do not laugh at (or show other disrespectful behavior to) any Buddhist image or religious ceremony, even the Buddha souvenir you bought.
(6). Women are not allowed to take part in some religious rites.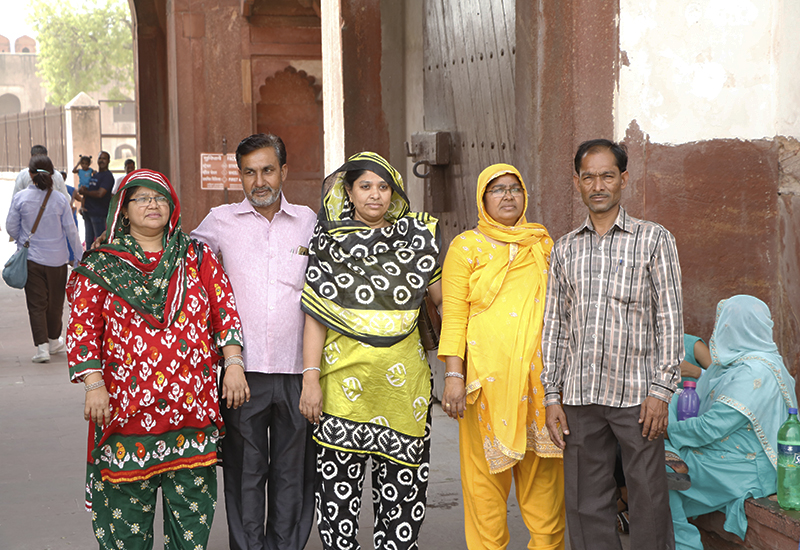 Indian women are used to dressing up in traditional costume
5. Avoid shaking hands with Indian women
India is a conservative and traditional society, and nowadays Indian women are not usually allowed to shake hands with a male stranger. Therefore, it is best to greet someone by putting your palms together devoutly. In addition, do not try to invite the hostess to have dinner at the same table when you are a guest in a Indian home. As a female traveler, it is better not to talk too much with a local male stranger in India if you travel alone.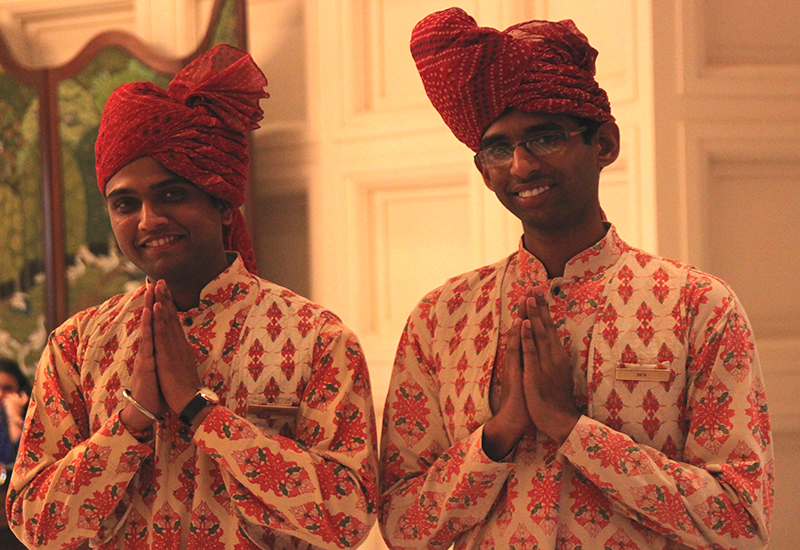 Anjali mudra is the best way for greeting in India
6. Head bobble means?
Body language is a good way to express or convey information, especially traveling abroad. Shaking the head, known as "head bobble" in Indian English, is a common gesture, especially in the south of India. In most countries, nodding means "OK" or "Agree" and shaking means "Disagree"; In India, the head bobble is a common use of body language to express "Good", "Ok"or "I know", depending on different situation.
7. Pay attention to your behavior in public places
Whistling is considered to be ungracious behaviors in many countries, including India. Whistling to someone in India will be treated as a provocative act. If someone whistles to you, just ignore him, otherwise you could get into trouble.
In addition, being a conservative and traditional country, some intimate gestures, such as cuddling or kissing, are considered inappropriate behavior in public places, especially in front of older generations.
8. Watch out for hawkers
In a foreign land, warm hospitality will make travelers feel welcome and put them at ease. However, what may seem like friendliness can be just another tactic for hawkers to net unwary travelers. At first, these hawkers will greet you with a grin, like "Hello! My friend!" or "Where are you from?". If these hawkers think you are gullible, they will try to make you fall into their trap. Once you realize they are hawkers, it is necessary to refuse them with stern and forceful words.
All that said, the youth of India are adopting more open-minded values and some traditional ideas are being erased by new ones in many developed areas, which is why India has seen considerable development in the last decades.

In conclusion, India is an excellent destination for traveling. There are still many customs and taboos in India, depending on where you are and which religion is prevalent. In other words, these tips can be applied in some states/areas of India, but can not be applied elsewhere.
Are you planning to travel to India? Please click on the links in the article or contact us to tailor-make a tour that suits your need.
What Our Clients Say
"Great Service and Value", "Exceed All Expectations", "Highly Recommend".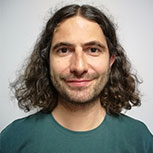 CONTACT A TRAVEL EXPERT
1-to-1 Service | Reply within 24hrs | Expert's Advice
STAY IN TOUCH WITH US
Subscribe to our newsletter so we can provide you with insider travel information, exclusive offers, and discounts.