Africa, known as the "cradle of humanity", is the second-largest continent and one of the most geographically diverse. Stretching all the way from the southern shores of the Mediterranean Sea, crossing the equator, flanked on both sides by the Atlantic and Indian oceans and continuing to the Cape of Good Hope. Of the 54 recognized countries making up Africa, in the north are Egypt and the Maghreb countries, including the travelers' favorite, Morocco. Moving south, we cross the world's largest hot desert, the Sahara and into sub-Saharan Africa. On the equator we have Kenya and to its south, Tanzania. Between them, these two countries share the site of the world's largest migration of animals which takes place each year in the grasslands of Kenya's Maasai Mara and Tanzania's Serengeti national parks.
Confusingly, many of the countries in Africa have changed their names over the years, as the result of newly found independence or because of wars, coups and revolutions. Finally, at the southern tip of the continent, we came to one of the only two countries to mention Africa in its name – South Africa (the other being the Central African Republic). Officially the Republic of South Africa, this is Africa's most multi-ethnic, multicultural country having a large population of people with European and Indian origins among others. Approximately 80% are indigenous Bantu people. This, and its colonial past, means that the country has eleven official languages with Afrikaans, a daughter language of Dutch, being widely spoken by the European population. English is also an official language and widely used in education, business and commercial circles. Ndebele, Xhosa, Zulu, Sepedi, Sesotho, Setswana, Swati, Tshivenda and Xitsonga are spoken almost exclusively by the indigenous population.
Tourism has surged in South Africa in recent years, following the end of apartheid and the first open elections in 1994. Hosting the FIFA World cup in 2010 also boosted its exposure and the number of visitors. However, visitor numbers are still lower than many destinations, making now a good time to visit, as attractions rarely get crowded. South Africa is unusual in that it has three capital cities, neither of which is its largest city. Pretoria serves as the executive capital and is home to the President and foreign embassies; Bloemfontein with the Supreme Court is the judicial capital while Cape Town is the legislative capital where Parliament meets. The largest city is Johannesburg which holds the Constitutional Court.
CAPE TOWN
I'm going to start by looking at South Africa in Cape Town, where many visitors arrive in the country. On the country's southern tip is Cape Town, also called the Mother City, is capital of the Western Cape Province. The area is known for its mild climate and scenery. Probably the best known attraction here is Table Mountain, which overlooks the city. Set in its own Table Mountain National Park, the flat topped mountain is a popular spot for visitors and locals and there are a number of climbing and hiking routes of varying difficulty. Maps and guidebooks are available to help you choose the one that best suits you. Alternatively, you can use the Swiss built Table Mountain Aerial Cableway which takes you to the top in around 5 minutes. It has pods holding up to 65 passengers at a time and these pods rotate through 36° as they rise and descend giving a full panoramic view of the city, Table Bay, Robben Island and the Atlantic coast. At time of writing, the first cable car to go up leaves the base station at 08:00 and they run until 19:30. The last car down is at 20:30, but check locally as this can vary. Return tickets for adults (18+) cost R360 ($31 USD*) before 13:00 and R300 ($26 USD) for the rest of the day. Single tickets are R200 ($17 USD) all day. 4-17-year-olds morning return is R180 ($15.50 USD)); afternoon, R150 ($13 USD). Single tickets are R100 ($9 USD). Under 4 free. At the top there are shops, kiosks, a café and a wi-fi lounge. The café opens at 08:00 and closes 30 minutes before the last car leaves.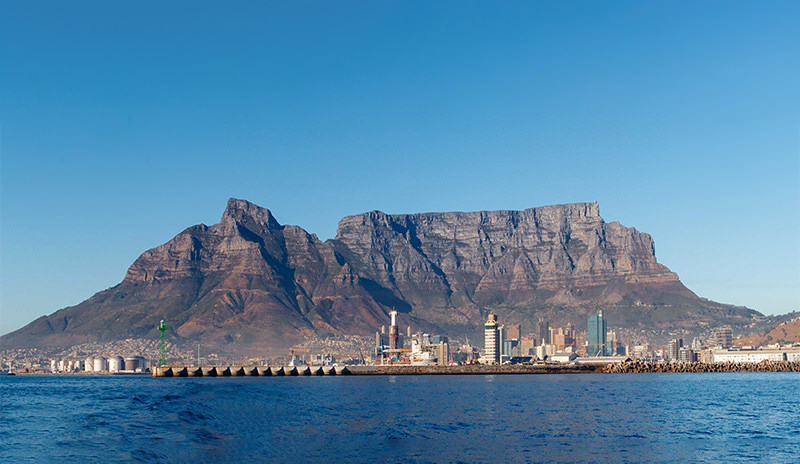 Table Mountain
Also part of Table Mountain National Park is Boulders Beach or Boulders Bay, a number of small inlets surrounded by 540 million year old granite boulders. In 1982, two breeding pairs of African penguins settled here and today, having been given protection, the numbers of this highly endangered species has reached over 3,000. The beaches are popular with general beach and beach sports lovers, but more so perhaps for nature lovers who come to see the penguins. The best inlet to get up to close to them is Foxy Beach where wheelchair friendly boardwalks are provided to allow visitors get within meters of the birds. No smoking or alcohol is allowed and it is forbidden to touch or feed the penguins. They may look cute, but please remember they are wild animals. For more information about the penguins, visit the nearby Boulders Visitors' Centre at Bellevue St, Simon's Town, Cape Town, 7995, about 4 minutes' walk from the beach.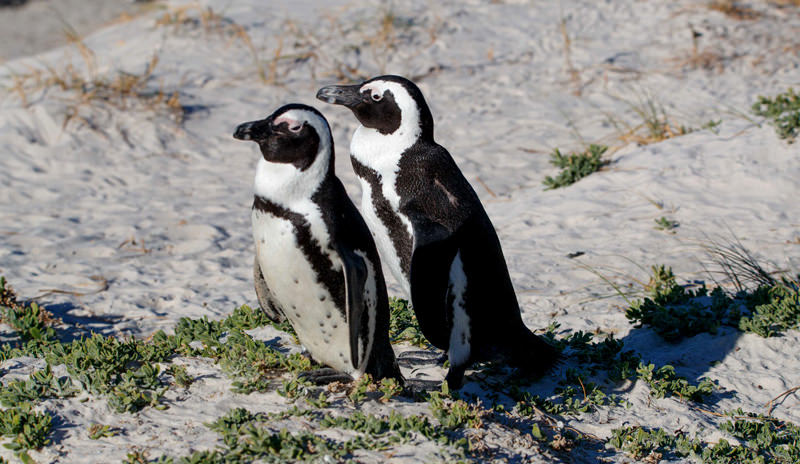 Penguins on Boulders Beach
A Protection Fee is charged for entry to Boulders Beach. This is currently R160 ($11.02 USD) per adult (age 12 and over) and R80 ($5.51 USD) per child (age 2 to 11) per day. As the name implies the revenues are used to protect the beaches and, more importantly, the penguins.
Address: Boulders Beach, Kleintuin Rd, Simon's Town, Cape Town, 7975.
Cape Town itself is the site of South Africa's oldest surviving building, the 17th century Castle of Good Hope, built by the Dutch East India Company between 1666 and 1679. The fort was extensively restored in the 1980s and is now considered to be the best preserved such fort anywhere. It was originally on the shoreline, but land reclamation means that it is now a short way inland. During the second Boer War, the pentagonal fort was used as a prison and the cells are still visible. Today the yellow walled fort is home to the Castle Military Museum. Among other points of interest are the slaves quarters, various gardens, a ceramics museum, the prison and a torture chamber. There is also a restaurant within the fort.
Address: Castle Of Good Hope, Corner of Darling Street & Buitenkant Street, Cape Town 8001.
Telephone: +27 (0)21 787 1249
Opening Times: 09:00 to 17:00 (Last entry 16:45) daily (except Christmas and New Year's Days). Entry is R50 ($3.44 USD) for adults and R25 ($1.72 USD) for children.
A little to the west of the Castle of Good Hope is South Africa's House of Parliament. This comprises three buildings: the original completed in 1884 and the remainder in the 1920s and 1980s. Tours of the buildings are available on week days but must be booked at least one week before.
Address: Parliament of Republic of South Africa, 120 Plein St, Cape Town City Centre, Cape Town, 8000. Telephone: (021) 403 2266
Penguins aren't the only wildlife to be seen in South Africa of course. From early June to late November each year, hundreds of whales arrive off the tip of South Africa to breed and have their young and hundreds of visitors turn up for some whale watching. Southern Right Whales predominate, but other species such as Humpback Whales and Bryde's whales can be seen, too. Hermanus, 1 h 53 min (122 km / 76 miles) southeast of Cape Town by road along South Africa's scenic Garden Route is the best place to see the whales, whereas Dyer Island (another 41km / 25½ miles on) is best for Great White Sharks. Boat trips can be taken from Hermanus to get you out among the whales for close up views and on Dyers Island cage diving among the sharks is very popular.
This area is also known as the Cape Winelands as it is where the best South African wine is found. South African viniculture started in 1659, but for many years, due to apartheid and boycotts etc, South African wines were all but ignored by the rest of the world. Since free elections in 1994 and the lifting of the boycotts, the wine industry has rapidly grown to world class status. With its signature grape variety Pinotage featuring in many of its wines, the country now produces around 10 million hectoliters / 264 million US gallons annually, placing it among the top ten producers in the world.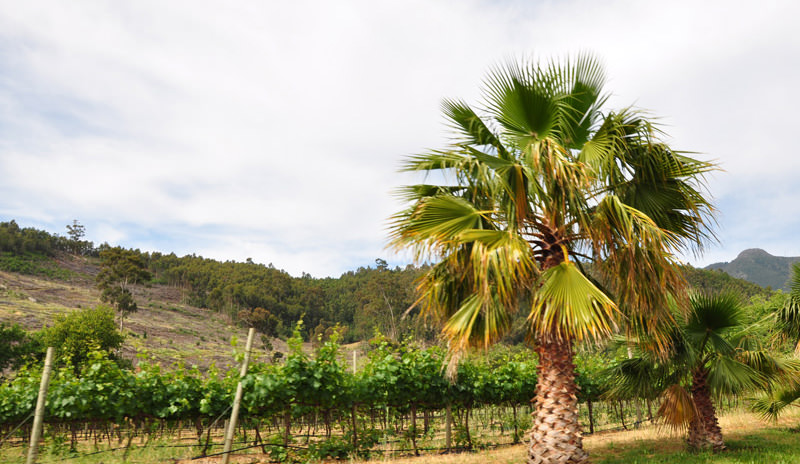 Cape Winelands
The largest town in the Winelands is Paarl (the name is derived from the Dutch for "pearl"), lying about 60 km /37 miles northeast of Cape Town. The attractive town, with its Cape Dutch architecture, is well loved for its scenic beauty offering great hiking and Paarl Rock is a favorite for rock climbers (suitable for experts only). However, Paarle is popular more so for its famous wine tasting tours and splendid restaurants. Paarl gained worldwide attention on the 11th February 1990, when images of Nelson Mandela being released from the town's prison were beamed across the world. He spent the last three years of his 27 year sentence here. Today, a statue of the late President Mandela stands outside the prison gates.
The most well-known experience is to visit the "Spice Route Paarl", situated in the Seidelberg Wine Estate. Here visitors can sample local wines, explore traditional South African cuisine and purchase local handicrafts, thereby supporting the local community.
28km / 17 miles from Paarl, is the small village of Franschhoek, another wine tourism center. Meaning "French Corner" in Afrikaans, Franschhoek was home to a community of French Huguenot refugees who started to arrive in 1688 and established farms in the valley. With their knowledge of agriculture and, particularly viniculture, their farms prospered and are still the basis of the celebrated wineries you see today. There is an interesting Huguenot Memorial Museum and Monument in the village center. This displays exhibits giving information of who the Huguenots were and why they ended up here alongside farming implements and traditional clothing etc.
The museum is at Lambrechts Street in Franschhoek village center. Entrance: Adults: R80 ($5.51 USD), Students and Children: R40 ($2.75 USD). Price includes the adjacent Huguenot Monument.
The village has been called the the "food and wine capital" of South Africa, and has a number of world class fine dining restaurants. Huguenot Road, which runs northeast from the Huguenot Monument is the place to find the best restaurants and bars etc. A fun trip is to take the Franschhoek Wine Tram, using double-decker trams to offer hop on - hop off trips between various wine estates. There are eight different routes, each color coded, and tickets for any one route cost R260 ($18 USD) for adults and children from 3 to 17, R 90 ($9 USD). Curated tours are also available at R1,150 ($79 USD) person (adults only), offering a wine lecture, three course lunch, cellar tour (when available), two premium wine tastings and local transport. Only twelve visitors are catered for on each tour so pre-booking is essential.
Robben Island lies 6.9 km / 4.3 miles off the coast near Cape Town. The UNESCO World Heritage site is only 5.km2 / 2 sq miles in area. In the 19th century it housed a leper colony and during World War II was used as part of Cape Town's defenses. The island is plagued with wild rabbits introduced for food by the Dutch in 1654. Efforts are being made to reduce the numbers of this invasive species, but with an estimated population of 25,000 and their renowned breeding habits, the going is slow. Of more interest is that there are also around 3,000 African penguins on the island, but their numbers are falling.
Of course, the island is most famous for its prison, which operated from the 17th century until 1996 when it finally closed. It is best known for being where Nelson Mandela was imprisoned for 18 of his of his 27 years incarceration, but also held many other political prisoners including two other Presidents who succeeded Mandela. Today, the island is a popular tourist destination, owned by the South African State and operating as Robben Island Museum, and guided tours are offered which include Mandela's cell and the garden he planted and tended. Many of the guides are former prisoners.
Tours depart from Cape Town waterfront with ferry departures at 09:00 11:00 and 13:00 in the off peak months and there is an additional 15:00 tour in the high season starting September 1st. Passengers must arrive 30 minutes before departure. Tickets cost R550 ($38.5 USD) for adults and R300 ($21 USD) for children up to 18. The ticket price includes ferries to and from the island, buses between sites and the services of a knowledgeable guide. Tours last between 3½ and 5 hours, depending on which ferry is used and on weather conditions. Interestingly, the ferries are part of the living museum experience as they are the same ships used to transfer political prisoners and staff when the prison was still active.
This has been a brief look at some of the attractions in and around Cape Town - South Africa has much more to offer including the wildlife in the Kruger National Park or the Ostrich farms of Oudtshoorn, "the ostrich capital of the world". I'll get to them when I return to South Africa.
If any of this tempts you, Odynovo are happy to prepare you a free suggested itinerary, custom-made to fit your requirements, not ours. Just tell us your preferred destinations and activities and we'll get back to you within 24 hours. If you don't fancy South Africa, then we offer the same service for over 70 other destinations around the world.
* Currency conversions from South African Rand to US Dollars are approximate and based on December 2019 rates. Entrance charges apply to non-South African visitors. In most sites, South African citizens are given discounted prices.
What Our Clients Say
"Great Service and Value", "Exceed All Expectations", "Highly Recommend".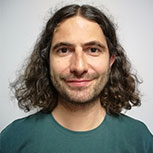 CONTACT A TRAVEL EXPERT
1-to-1 Service | Reply within 24hrs | Expert's Advice
STAY IN TOUCH WITH US
Subscribe to our newsletter so we can provide you with insider travel information, exclusive offers, and discounts.