About This Trip
This 10-day photographic tour of Mongolia will take you to soak up this country's spectacular Gobi desert and the fascinating nomadic culture. From the wild Przewalski's horses in the Hustai National Park to the century-old Buddhist Erdene Zuu Monastery in the historic Karakorum, from the magnificent Bayanzag Flaming Cliffs to one of the top attractions in the Gobi desert - the Khongoryn Els, and from the Lammergeiers in the narrow gorge of Yolyn Am Valley to the recognizable Turtle Rock in the Gorkhi-Terelj National Park. Pack your bags to experience all these and record them with your camera.
Itinerary Summary
DAY

PLACE

HIGHLIGHTS

1

Ulaanbaatar

Arrival

2

Hustai National Park

Wildlife Hiking, Local Information Center, Mongol Nomadic Tourist Ger Camp

3

Karakorum

Erdene Zuu Monastery, Karakorum Museum

4 - 7

Gobi

Ongi River Valley: Ongi Monastery
Bayanzag Flaming Cliffs: Saxaul Forest Walking
Khongor Sand Dunes
Yolyn Am Valley: Photo Hiking Tour, Search for Lammergeiers

8

Gorkhi-Terelj National Park

Turtle Rock, Ariyabal Meditation Temple

9 - 10

Ulaanbaatar

Gandan Monastery, National Museum, Sukhbaatar Square, Zaisan Hill
Collapse All
Itinerary
Day 1: Arrival, Ulaanbaatar

Upon arrival in Ulaanbaatar, you will be greeted at the airport and transferred to your hotel. The rest of the day is on your own to relax or go around by yourself.

Day 2: Ulaanbaatar - Hustai National Park

Commence the day to explore the natural habitat of the world's last remaining Przewalski's horses and other wildlife in Hustai National Park, about 2-3 hours' drive away. En route, pay a visit to the Mongol Nomadic Tourist Ger Camp to learn about the Mongolian nomadic way of living, traditional customs, and culture of the past. After lunch in the camp, continue your driving finally into the national park. Here, get to know its history and current conservation efforts at the local information center, before venturing out on a wildlife hike through the hills and forests of this protected zone. Make sure to catch golden evening hour for the wildlife photography, and you will be hence rewarded with great photos of the coffee-colored wild horses, red deer, marmot, etc. Camp overnight in an accommodating ger.

B

L

D

Hustai National Park

Day 3: Hustai National Park - Karakorum

Rise early to have a second chance for wildlife photography in the morning golden hour, if you like. Move forward to Karakorum, the capital of the once-mighty Mongol Empire during the 13th century. Explore the remains of the 16th-century Erdene Zuu Monastery, considered the country's largest and the oldest surviving Buddhist monastery, followed by a visit to the Karakorum Museum, which houses an impressive collection of valuable artifacts as well as a scale model of the ancient capital. Spend the night in a ger camp.

Day 4: Karakorum - Ongi River Valley

Today, drive south to explore the ruined Ongi Monastery (locally called Ongiin Khiid) on the shores of the Ongi River surrounded by the Gobi mountains. While walking around the monastic grounds, imagine how grand the monastery was and get your camera ready to capture amazing photos. Stay overnight in a ger camp.

Day 5: Ongi River Valley - Bayanzag Flaming Cliffs

Continue your southbound journey through the wild-open Ongi steppe, arriving at Bayanzag Flaming Cliffs. After settling down in a ger camp, enjoy some leisure time to go around. Later, head out to the world-famous flaming cliffs, where a vast amount of dinosaur fossils - including the first dinosaur eggs - have been found. Explore the glowing red cliffs and walk in the rich saxaul forest, with enough opportunities to photograph the wilderness and its unique natural formations, especially during sunset.

Day 6: Bayanzag - Khongor Sand Dunes

This morning, depart for Khongor sand dunes, also known as Khongoryn Els or Duut Mankhan (singing dunes), which is the largest and most spectacular sand dune in Mongolia. Once arriving, seize the chance to ride a camel into the dunes to capture the amazing panorama of the sand dunes or go for a relaxing walk through the green oasis at the base. If you're more energetic, head out in the evening to climb the dunes to the summit of your choice for excellent photographic opportunities. Spend the night in a nearby ger camp.

Day 7: Khongor Sand Dunes - Yolyn Am Valley

Wake early to enjoy the sun rising over the vast Gobi landscape. A scenic 3-hour drive afterward will bring you to the picturesque Yolyn Am, a deep and narrow valley set in a desert of the Gurvan Saikhan National Park. Venture out on a photo hike through this lush spot, looking for native vultures called lammergeiers. The valley is notable for its ice field, no wonder you may see glacier-like ice left until mid-July. One more night in a ger camp.

Day 8: Yol Valley - Ulaanbaatar - Gorkhi-Terelj National Park

Leave southern Mongolia's Gobi desert in the morning to catch a flight back to Ulaanbaatar. Then followed by a road transfer (about 1-2 hours) to Gorkhi-Terelj National Park. Nestled in the tranquil valley of the granite mountains and the Terelj River, the park makes for a great getaway with lush green meadows, massive rock formations, and various outdoor activities. Settle into a ger camp and freshen up before an afternoon of enjoying the sights around, such as the Turtle Rock and Ariyabal meditation temple. Optionally, you can also try hiking, horseback riding, rock climbing, or flower and bird watching.

B

L

D

Gorkhi-Terelj National Park

Day 9: Gorkhi-Terelj National Park - Ulaanbaatar

Your last full day in Mongolia consists of a short drive back to Ulaanbaatar and a tempting tour exploring the capital's highlights. Set out to first visit Mongolia's largest functioning Buddhist temple - Gandan Monastery. Move your steps to the National Museum for an overview of Mongolia's history and culture, followed by a leisurely stroll around the nearby Sukhbaatar Square to spot notable landmarks like the Parliament House, National Opera, and City Hall. Next, climb up to Zaisan Hill and take in sweeping views over the entire city from the hilltop. Cap off your final night with traditional Mongolian dancing and "Khoomei" throat singing performances.

Day 10: Ulaanbaatar, Departure

Savor a leisurely morning, and you will then be transferred to the airport for your return flight, carrying so many good memories and great photos back home.
Inquire Now
Gallery
Hustai National Park

Erdene Zuu Monastery, Karakorum

Bayanzag Flaming Cliffs, Gobi

Khongor Sand Dunes, Gobi

Sukhbaatar Square, Ulaanbaatar
What Our Clients Say
"Great Service and Value", "Exceed All Expectations", "Highly Recommend".
How It Works
Tell us your tour ideas

Complete our inquiry form

Discuss with a travel specialist

Customize your itinerary

Securely book your tour

Confirm when you're satisfied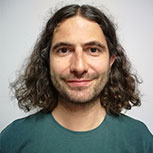 CONTACT A TRAVEL EXPERT
1-to-1 Service | Reply within 24hrs | Expert's Advice