Home to the world-famous Angkor Wat, Cambodia is one of the most captivating countries in Southeast Asia. Aside from awe-inspiring temples, travelers can expect to see charming floating villages, meet friendly people and relax on blissful beaches. Coming at the right time can ensure optimal travel experiences. And the perfect time may differ from traveler to traveler depending on one's interests and purposes of visit. So here I aim to offer general information on climate, high/low seasons, and festivals, and what to expect so that you can decide your ideal time to go.
Best Time to Go by Climate and High / Low Seasons
Cambodia is a warm country whose temperature rarely goes below 68°F (20°C). Its climate can be divided into the dry season and wet season.
Dry season (November - April, high season) for the most pleasant weather
The dry season runs from November to April and it's the high travel season when people flock to see temples and other major sites. Warm and sunny weather with minimal rainfall makes the dry season the most pleasant time for seeing the sights. However, this is the most popular time for travel, so sites can be crowded. If you plan to visit Cambodia during the high season, make sure you plan your trip well in advance and book your accommodation and flights early to ensure availability.
Wet Season (May - October, low season) for lush landscape, quieter touring and better prices
From May onward to October, humidity increases and there will be much more rain. Most visitors avoid traveling during this season. Yet this can be a surprisingly good time for touring Cambodia as rainfalls mostly take place in the afternoon and don't last long, which means there are still many hours of sunshine left for sightseeing. The downpour gives the country fresher air and lush green scenery. This is a perfect time to see the verdant rice paddies, spectacular skies, and full moats around the Angkor temples. For travelers who are interested in visiting Tonle Sap Lake, the wet months between July and October, are an excellent time to go. With increased water levels, there is better access to floating villages and the entire lake is surrounded by green vegetation. Travel in the low season and you'll be rewarded with better hotel and flight rates, and a quieter sightseeing environment. Remember to bring your umbrella and raincoat just in case it rains.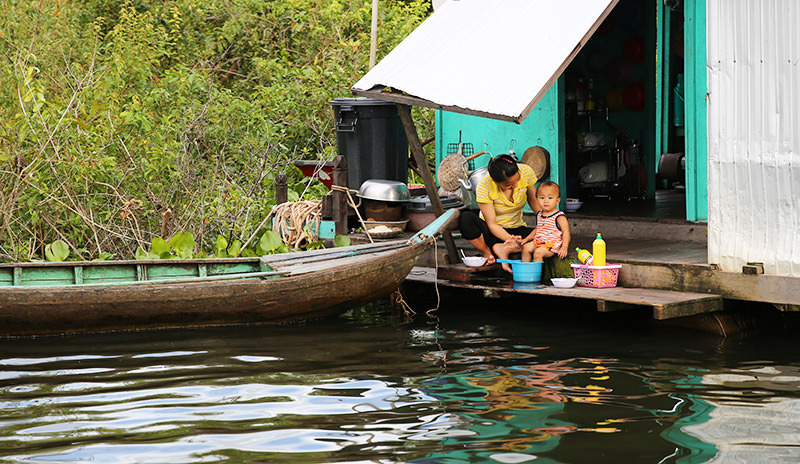 Tonle Sap Lake in the wet season
Best Time to Go By Interest
Best time to visit Angkor Wat
The striking temples of Angkor are Cambodia's star attractions and surely unmissable. Visit between November and April for sunny days, less heat and low humidity. Angkor Wat is open every day between 5 am and 6 pm. This huge temple complex is at its most spectacular at sunrise; if you want to catch this magnificent spectacle, do arrive early at the site. For the sunset, head only a short distance to Phnom Bakheng, a temple which is a wonderful place to capture stunning sunset views over Angkor Wat.
Angkor Wat at sunrise
Best time to hit the beach
The best time for visiting Cambodia's South Coast beach destinations including Sihanoukville is between November and April when you can enjoy most sunshine and minimal rain. If you like scuba diving, go between December and June when water is at its clearest.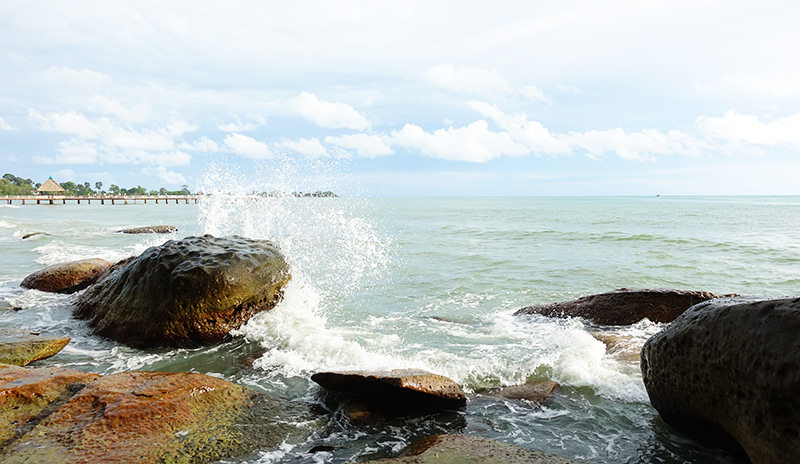 The South Coast
Best time to cruise the Mekong River
Taking a relaxed boat trip along the Mekong is a great way to see the real life of the local people along the river and visit charming floating markets. If you want to cruise the Mekong River, the best time is the dry season, especially between November and January when days are sunny, cool and the water is calm though most companies run their cruises year-round.
Best Time to Go By Festival
Cambodia boasts some of the most fascinating festivals in Indochina. Here are four of them and if you want to take part, time your travel date accordingly.
April - Khmer New Year
Every April 13 to 15 in the Gregorian calendar, the Khmer celebrate their New Year to mark the end of the harvest season. During the three-day-long festival, the locals visit temples, have purification ceremonies and play traditional games. It's a rare break for farmers who have worked hard all year planting and growing rice. There are usually fewer people in the cities as most people travel to their hometown to celebrate the festival with their family. You can visit the pagodas and temples for a taste of the festival. If you happen to be in Phnom Penh, you can take part by playing traditional games and watching the traditional performances with the Khmer.
April / May - Chat Preah Nengkal (Royal Ploughing Ceremony)
The Royal Plowing Ceremony is held on the fourth day of the sixth lunar month, which usually falls in April or May in the Gregorian calendar. In 2020, it will be celebrated on April 25. On this day, representatives of the King plow a field outside the Royal Palace in Phnom Penh with sacred oxen. They then give the oxen a variety of crops and predict the coming harvest based on what the oxen choose to eat first. If you want to witness this age-old ritual, don't miss it while in Phnom Penh.
May - Vesaka Bochea (Buddha's "Birthday")
Vesaka Bochea celebrates the birth, enlightenment, and the attainment of nirvana of Lord Buddha, on the full moon of the sixth month of the Khmer lunar calendar (usually in May). In 2020, the annual festival will be held on May 6. During the festival, Buddhists visit local temples and shrines and bring offerings of food, flowers, and candles to monks who chant Buddhist scriptures and lead people to medicate.
November - Water Festival (Bon Om Touk)
Celebrated on the full moon of the 12th month of the Khmer lunar calendar (usually in November), the three-day-long Bon Om Touk or Water Festival is a celebration of the reversing flow between the Tonle Sap and the Mekong River. Expect to see fluvial parades, boat races, fireworks, and general merriment. In 2020, Bon Om Touk will begin on October 30 and end on November 1.
Best Time to Visit Cambodia's Neighboring Countries (Vietnam, Thailand, and Laos)
Best time to visit Vietnam
February to April and September to December are considered the best months to visit Vietnam because of the more moderate temperature and lighter rainfall. In March and April, there is the least rainfall across all destinations and temperatures are at their most pleasant.
Best time to visit Thailand
The best time to travel to Thailand is during the cool and dry season between November and early April. The Thai islands on the east coast which includes Koh Samui, Koh Phangan, Koh Tao are at their best from the end of January to mid-March; For Islands on Thailand's west coast including Phuket, Krabi, Koh Lanta, Koh Phi Phi, the ideal time for a beach vacation is between December and January when travelers can expect fresher weather, minimal rainfall and maximum sunshine.
Best time to visit Laos
The small, landlocked country of Laos follows the typical weather patterns for much of Southeast Asia. The warm and dry months between October and April are the best time to visit. For a river cruise on the Mekong River, November to January are the best months as high water levels mean easy passage.
So what is the best time for your Cambodia trip? I think you may have got the answer. Start planning your trip by checking out our range of Cambodia private tour packages that can be easily customized to your needs or let one of our Southeast Asia travel specialists know what you want and he or she will craft a made-to-order itinerary to match.
What Our Clients Say
"Great Service and Value", "Exceed All Expectations", "Highly Recommend".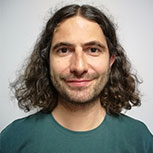 CONTACT A TRAVEL EXPERT
1-to-1 Service | Reply within 24hrs | Expert's Advice
STAY IN TOUCH WITH US
Subscribe to our newsletter so we can provide you with insider travel information, exclusive offers, and discounts.