Written by Jasmine Feng, and published by Forrest Yu
Separated by the India Gate, Old Delhi and New Delhi, the two distinctive areas of India's capital are like neighbors, though one is much more modern than the other. Still, Old Delhi has its own charm and any Delhi trip would be incomplete without visiting it. It's the most historic part of Delhi, dating back to the Mughal times (1526 –1857). It's not just its incredible sites that make it such an amazing place to visit. The exotic delicacies and snacks, the hustle and bustle in the narrow streets, and the vibrant shopping scene, also add to its charm.
1. Fabulous food
What comes to your mind when you think of Indian food? Yes. Curry! You'll find different types of curry, almost as diverse as the country itself, when traveling to different places in India, each having its unique local flavor. In fact, apart from the ubiquitous curry, India also boasts a great variety of super delicious and stylish street foods. Old Delhi, with its vibrant food scene unlike any other, is a perfect place to try some of the country's most celebrated delicacies.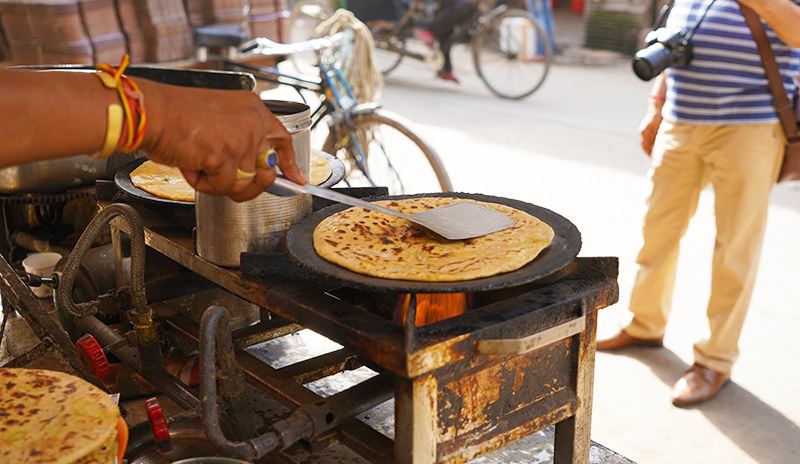 A dosa wallah making dosa
You can't miss dosa, a crispy rice-batter crepe often served with different kinds of chutney (coconut, tomato, tamarind, mint, etc.). It is the favorite breakfast food for one billion Indians and masala dosa, the most popular kind of dosa, was even listed as one of the world's 50 best foods by CNN. Don't leave Old Delhi without trying a hot, freshly made, flavorful glass of masala chai (spiced tea) in which black tea, spices, milk, and sugar are boiled before straining. Feeling unbearably hot? Then try a glass of cool and creamy lassi. This yogurt drink infused with aromatic herbs and spices has the power to cool you down. Of course, there are a whole lot of other street foods that are worth trying in this historic part of the city, and you can eat till you drop.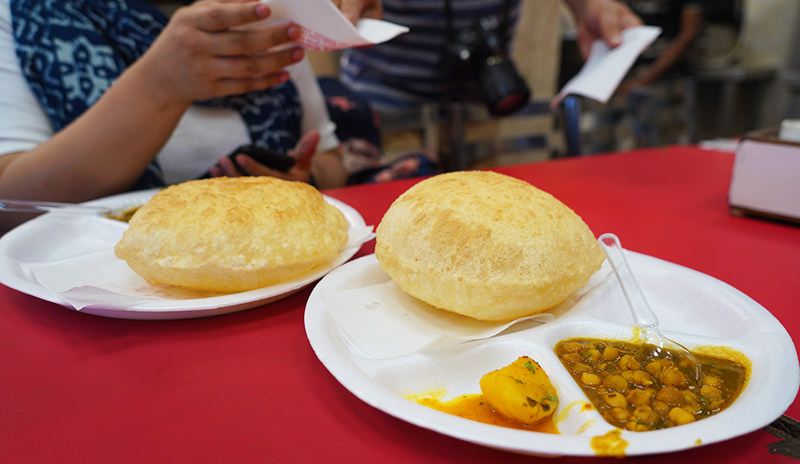 Puri, a deep-fried bread made from wheat flour, often served with curry and potatoes, is also eaten for breakfast or as a light meal.
2. Local people
What makes an Indian journey unforgettable is not just the iconic sights you see and the exotic food you taste, but also the local people you meet along the way and the stories they share with you. In Old Delhi, you have the chance to mingle with people from different walks of life — chai wallahs, flower wallahs, dosa wallahs, vegetable wallahs, restaurant owners, rickshaw wallahs, etc., each having their own stories to tell. As you spend time chatting with them, you'll get to know them better — what they do, how they live, what they like and dislike, etc. For example, you may be surprised to learn that a restaurant owner loves pigeons so much that he built a shed on his rooftop to raise them and comes to see them whenever he is free; a chai wallah sells a glass of spiced tea for 10 rupees, and many passersby stop here for a drink before going to work every day; this vegetable wallah is also the manager of this street and he's very nice…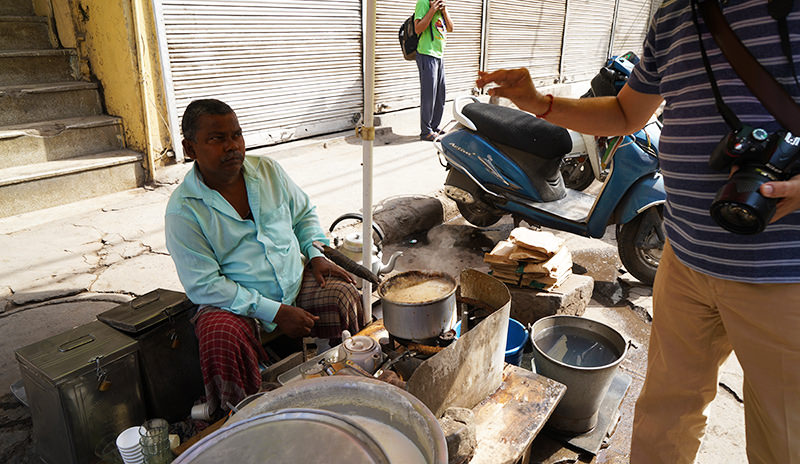 You can talk with a chai wallah and listen to his stories of making and serving tea.
3. Shopping paradise
Whether you are looking for some traditional items at affordable prices or simply want to have an authentic, one-of-a-kind Indian experience, Old Delhi is the place to go. This area is home to some of the largest bazaars in India, some dating back to the 17th century. They remain an indispensable part of Indian culture, trade and social life.
Take a walk through the labyrinthine market and you'll find a great many stalls and shops lining the narrow streets. Here you can buy everything from handicrafts to woolen scarves, tapestries, spices, essential oils, bags, shoes, clothes, jewelry, tea and a variety of other gadgets, most of which are surprisingly cheap and cheerful. Even if shopping is not your thing, it will still be a lot of fun wandering through the bazaar to soak up the scene.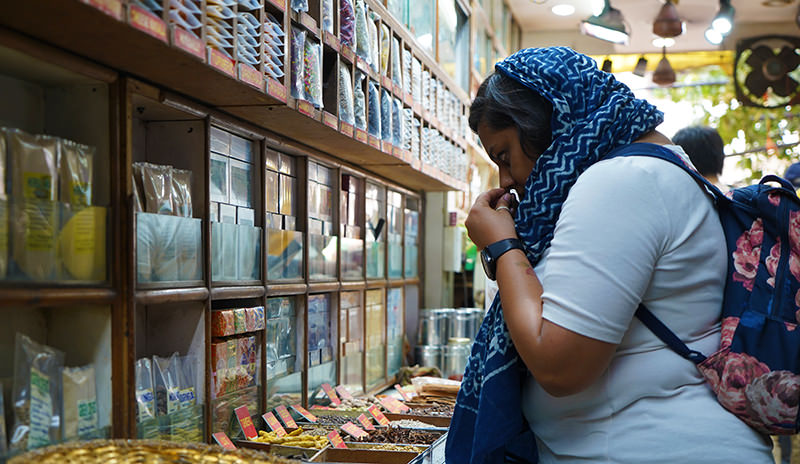 Out of so many items, there must be something that catches your eye.
4. Cultural heritage
Founded by Mughal Emperor Shah Jahan in the mid-17th century, Old Delhi has a number of well-preserved monuments, such as the Red Fort, Lal Mandir (Delhi's oldest Jain temple), and Jama Masjid. Among them, Jama Masjid is one of the most outstanding examples. Built between 1644 and 1656 in Chandni Chowk with red sandstone and white marble, Jama Masjid is one of the largest mosques in the Indian subcontinent and widely considered to be an excellent example of Mughal architecture. Its courtyard can accommodate up to 25,000 worshippers. Seen from afar, the three domes and two towering minarets are awe-inspiring and magnificent.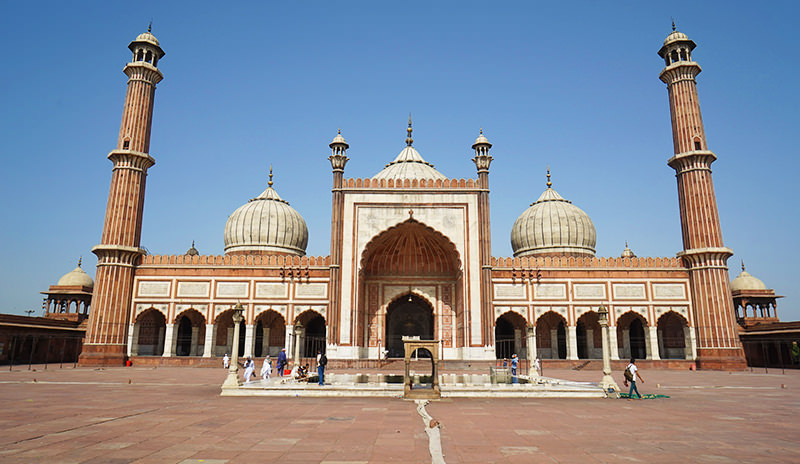 Jama Masjid is one of the most beautiful mosques in India.
There are two best times to see the Jama Masjid: one is at sunrise when the golden sun shines on the whole mosque, offering a dazzling view of the mosque; the other is at a night when you can see it bathed in the soft, silver moonlight, which is exceptionally peaceful and charming. You must dress conservatively (cover your head, legs, and shoulders) or you won't be allowed to enter.
There is so much to see and do in Old Delhi. What are you waiting for? Contact us for a tailor-made India journey now!
What Our Clients Say
"Great Service and Value", "Exceed All Expectations", "Highly Recommend".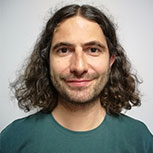 CONTACT A TRAVEL EXPERT
1-to-1 Service | Reply within 24hrs | Expert's Advice
STAY IN TOUCH WITH US
Subscribe to our newsletter so we can provide you with insider travel information, exclusive offers, and discounts.