India is marvelous for its distinct lifestyle and creative people, historical remnants with thousands of years of history and vibrate modern cities. No one who has been to India can deny it. However, you may endure enormous culture shock upon arriving in India. So, here are some tips and suggestions on what you should know before you go.
Best Places to Visit
"Incredible India!" The slogan used on the website of the Indian Ministry of Tourism also will be your feeling throughout your journey. With a rich heritage and myriad attractions, India boasts so many places to explore.
For most beginners, India's Golden Triangle (Delhi, Agra and Jaipur) and Mumbai are classic destinations to view splendid heritage sites including grand palaces, ancient temples and epic forts. If you are culture lover and into spirituality, don't forget to visit Varanasi, Haridwar and other holy cities along the sacred Ganges River. Goa's stunning beaches, Kerala's tea plantations and sanctuaries, and the scenic Himalayan foothills (Darjeeling and Shimla) are paradises for water sports, wildlife safaris, trekking and breathtaking natural beauty.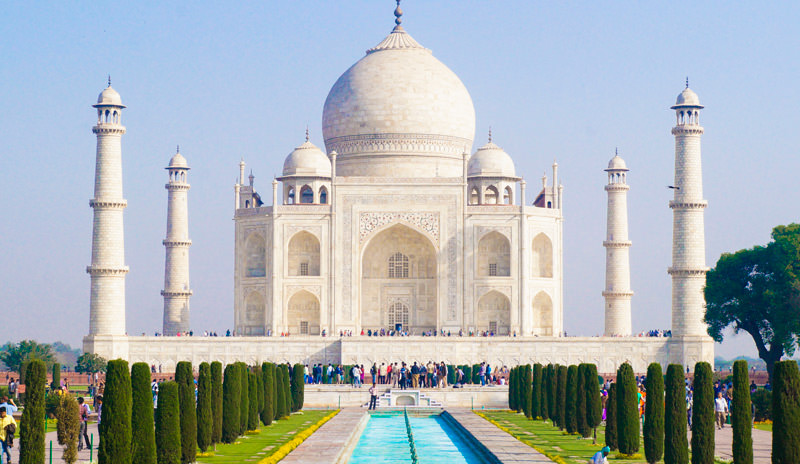 Taj Mahal in Agra
Best Time to Visit
India has three distinctive seasons: summer, winter and monsoon. The popular tourist destinations like Mumbai, Delhi, Agra and Varanasi are best visited in the cooler winter (Nov–Mar), and Kerala is best visited during the wet and cool monsoon season (Jun–Aug). If you intend to visit these places in the hot summer or monsoon seasons, it is suggested you wear loose and comfortable clothing, drink plenty of water, take anti-sunburn items and rain gear. Goa also enjoys pleasant temperatures and beautiful beaches year-round with temperatures around 24℃ (75℉) most of the year. It is possible to visit the cities in the foothills of the Himalayas all year round, but for areas with an altitude of over 1,500 meters (about 5,000 feet), it is best to avoid traveling during Dec–Feb as the roads may be blocked by snow.
Food and Drink
1. Drink bottled water
Don't drink water directly from taps unless boiling it before drinking or you may get diarrhea or typhoid because the water is not filtered. Carry bottled water with you all the time. It is very convenient to buy it in local stores and many hotels provide complimentary bottled water in rooms.
2. Side-step beef
It's not advisable to eat beef although you can find beef dishes in restaurants of Kerala, West Bengal, etc, as animals are considered sacred and the slaughter of cows and buffaloes is banned in most states. But foods in India are as diverse as its people, and other meats such as lamb, chicken and goat are the most widely eaten in India. There are many local western restaurants to choose from in major cities and don't miss out trying some fish dishes and other great seafood if you travel to coastal states like Goa and Kerala. Indian food is not that unbearably hot and it is aromatic and delicate in flavor. If you're not a fan of pungency, then request the restaurant to reduce the spiciness of the dishes.
3. Be selective about street food
We know most travelers would like to try street food to get a glimpse of the local culture of the country. But in India, most street food is cooked and left exposed in the open air, so even though the colors and smell are really appetitive, please control your urges to sample them, especially if you have a sensitive stomach. If you really want to try some local dishes, find a clean stall with crowds of tourists and try the most recommended ones.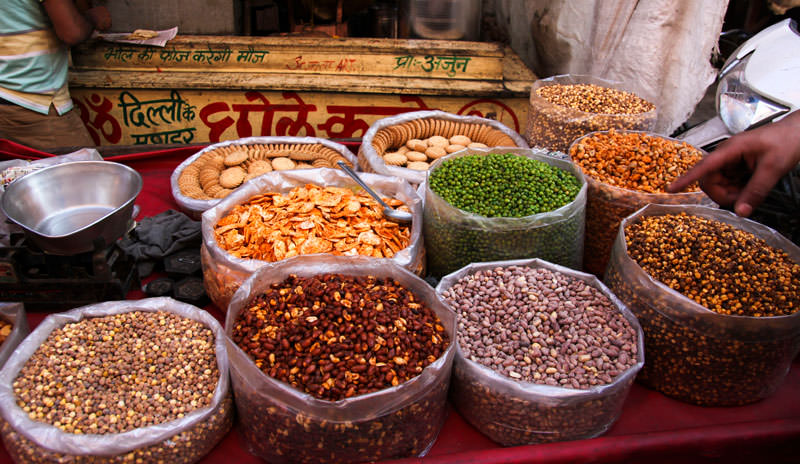 Street food
4. Alcohol is illegal in some states
Alcohol is forbidden in the states of Bihar, Gujarat, and Nagaland as well as in the Union Territory of Lakshadweep. There is a partial ban on alcohol in some districts of Manipur. Other Indian states fix a legal drinking age for alcohol consumption, which ranges at different ages per region.
Appropriate Dress
India is a conservative country, so consider wearing ankle-length skirts and covering your shoulders when visiting religious sites and rural areas. In major cities like Delhi, Mumbai, Agra and Jaipur, tourists can wear whatever they want. You can see many travelers dressed in jeans, t-shirts, shorts, leggings, tunics, etc. Besides, wearing an Indian top such as a kurta over jeans is an easy, fuss-free combination for travel. In nightclubs, western dress standards of jeans and a top (or dress) for girls, and jeans and a t-shirt or shirt for guys, are acceptable. A local colorful scarf will be the highlight of your outfit and a sturdy and comfortable pair of walking shoes, sneakers or sandals is a must.
Health
No matter which part of the world you are heading to, you should prepare for health issues. For traveling in India, you can keep absolutely healthy with proper preparation and precautions as below.
1. Get vaccinated. Vaccinations are recommended for extra precaution and protection. Please visit a doctor or travel clinic in advance to ensure that you receive all the necessary and recommended immunizations and medications.
2. Get comprehensive insurance. Make sure you have travel insurance before traveling, covering medical treatment.
3. Pack any required medication and a copy of your doctor's prescription. Bring some medication and antibiotics for malaria, diarrhea, cold and altitude sickness. You can also easily buy these medications in India.
4. Eat and drink as mentioned above. Find clean restaurants to have meals and drink plenty of bottled water.
5. Wash your hands regularly. Use hand sanitizer to kill germs.
6. Bring insect repellent to protect yourself from mosquitoes.
Transport
The most convenient cities to fly in and out of India are Delhi and Mumbai. You can fly directly from the United Kingdom, the United States, Australia, etc. On arrival, with various options including trains, planes, cars, tuk-tuks, motorbikes, taxis, rickshaws, bicycles, etc, you can discover India in so many ways. But you may well face a traffic jam when turning into a busy street. So wherever you want to visit, set out early to ensure your trip goes smoothly.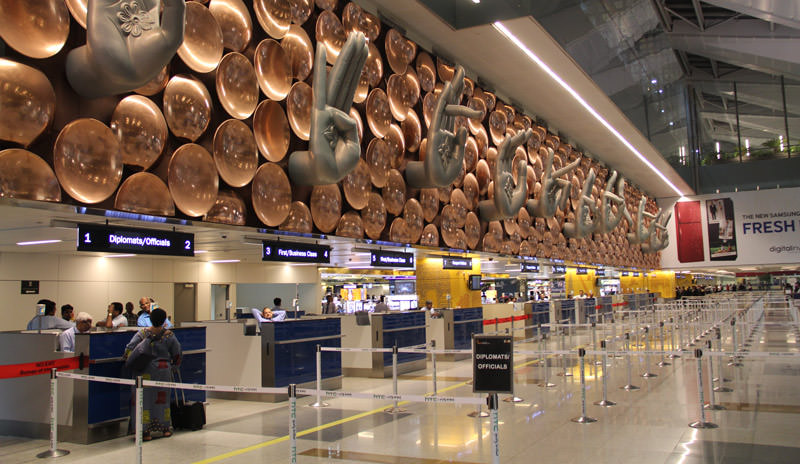 Indira Gandhi International Airport in Delhi
Tipping
In most tourist cities in India, tipping is expected if you like the service, so you can always take some small cash with you and preferably give 5%–10% in tips.
Restaurants and bars: You can tip around 10% if the bill amount is less than INR 1000 (about USD 14); Otherwise, 5%–7% is enough when the cost is over INR 1000.
Hotels: You can tip the porter who carries your luggage INR 20 (about USD 0.3) per bag and INR 10-50 (about USD 0.2–0.7) to the housekeeper.
Tours: Guides and drivers can be tipped INR 100-300 (around USD 2–4) per day depending on their service.
Toilets: You will be charged about INR 10 (around USD 0.1) for using toilets in some spots.
Begging
Sometimes, tourists may be asked for money by beggars. Except for those unfortunate people who are blind or otherwise not physically able to earn food money, it is better not to give money to them. Most of them are just too lazy to work and rely on begging to earn easy money. Besides, after giving money to one beggar, you will attract more beggars and soon be surrounded by them. If you really want to do something for them, you can buy food or clothing for them, bring some stationery and books to children or contact specialized charities for donation.
Other Tips
1. Remove your shoes before entering temples and keep quiet inside them.
2. Photography is not allowed everywhere, such as in the main mausoleum of the Taj Mahal. Ask for permission if you want to take pictures of locals.
3. Foreign tourists are always being asked to take pictures with locals. Therefore, first, dress properly to avoid unwanted attention, and ignore them or wear sunglasses if you don't want to. Watch out for your phone and bags when you are posed for a picture with locals.
4. Pay attention to gender-specific areas. There are some places where only women are allowed.
5. No intimate affection in public. Couples usually don't show emotions in public.
6. According to the law, smoking in public places is subject to fines unless in provided designated separate smoking areas.
7. It's not recommended you take a dip in the Ganges although you will see many locals bathe or swim in the river as they believe the water will cleanse their sins.
For more tips and suggestions about traveling to India, please feel free to contact our travel experts and you will get our reply within 24 hours. Moreover, Odynovo also specializes in providing tailor-made tours of other 70+ destinations over the world.
What Our Clients Say
"Great Service and Value", "Exceed All Expectations", "Highly Recommend".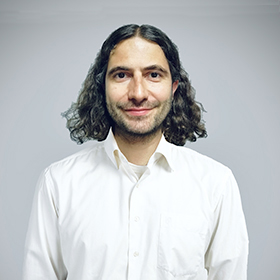 CONTACT A TRAVEL EXPERT
1-to-1 Service | Reply within 24hrs | Expert's Advice
STAY IN TOUCH WITH US
Subscribe to our newsletter so we can provide you with insider travel information, exclusive offers, and discounts.