Written by Neshal Ashly D'ouza, edited and published by Forrest Yu
Home to age-old religions, castes, diverse languages, myriad traditional values and colors, India is a place that one must visit at least once in a lifetime. If you are planning to visit India, here are a few essentials that you could carry with you. Hopefully, they will offer you a wonderful tour of this beautiful country that has culture and history embedded in every corner of the street you walk.
Important travel documents
Your passport and visa: A valid passport and visa (it is required unless you are a national of Bhutan or Nepal) are the most essential documents for visiting India. Make sure they are both valid for the period of your stay (To avoid possible problems in immigration, your passport should be valid for at least 180 days starting from the day you enter India). Don't forget to make photocopies of them and keep the originals and photocopies in separate places just in case any of them is lost or stolen.
Other documents: transportation tickets including air/train/cruise tickets and your travel itinerary.
Money
Credit cards (Visa, Mastercard, etc.) and some cash as backup. Major currencies like US dollars, pounds sterling and euros can be easily changed into Indian rupees throughout the country.
Winter clothing between December and March
A peninsula situated in the northern hemisphere, India has different ranges of temperature all throughout the country. The Himalayas and the Thar Desert mostly are responsible for the temperature changes in the northern part of the country. While the southern, southwest and southeast witness temperature changes as a result of the seas that surround them. The paragraphs below focuses on clothing essentials for the months between December and March since temperatures in other months are pretty uniform throughout the country.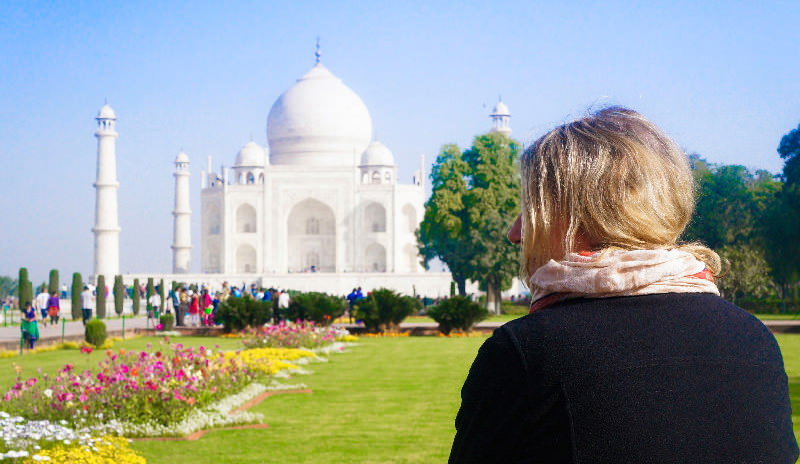 A visitor in the Taj Mahal, India's most visited monument
The northern region
New Delhi, Agra and Fatehpur Sikri: the capital of the country New Delhi, undergoes a subtle change in the temperature from the month of November to the beginning of December. The temperature mostly stays below 20 Celsius (68 Fahrenheit) and may end up with single digits. Covered by foggy skies and harsh cold winds, it can be quite cold.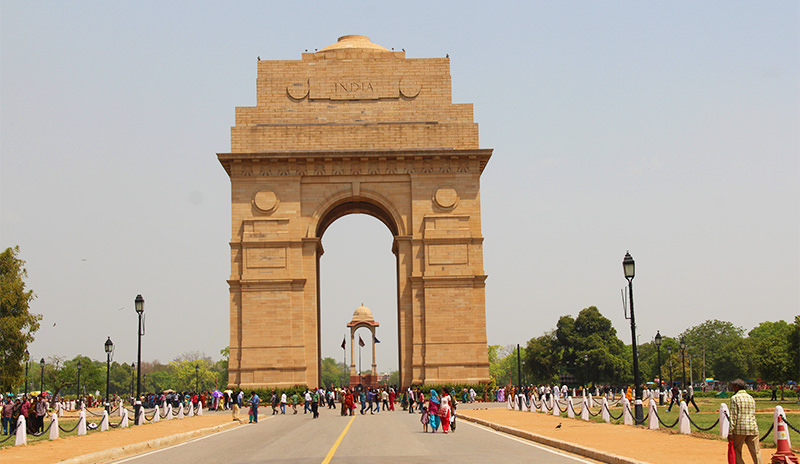 The India Gate in Delhi
Therefore, it is best to carry a set of winter clothes. A winter jacket, sweaters or sweatshirts would come in handy. Make sure to take earmuffs as the winds could be harsh due to the Himalayan ranges and it might be necessary to block the wind from entering your ears. A pair of closed feet shoes and a few pairs of socks would be best to carry too. The places around New Delhi which include Agra and Fatehpur Sikri would witness similar temperatures. These winter essentials will help you tour the culture-rich northern parts of the country and experience history comfortably.
Jaipur: the weather in Jaipur could vary a little as compared to New Delhi and Agra. It witnesses cool weather that ranges from five to seven degrees at night. During the day, it's warmer with a temperature that can vary from 15 to 22 Celsius (59-72 Fahrenheit). It is safe to carry warm inners, and pair warm daily wears especially for the children.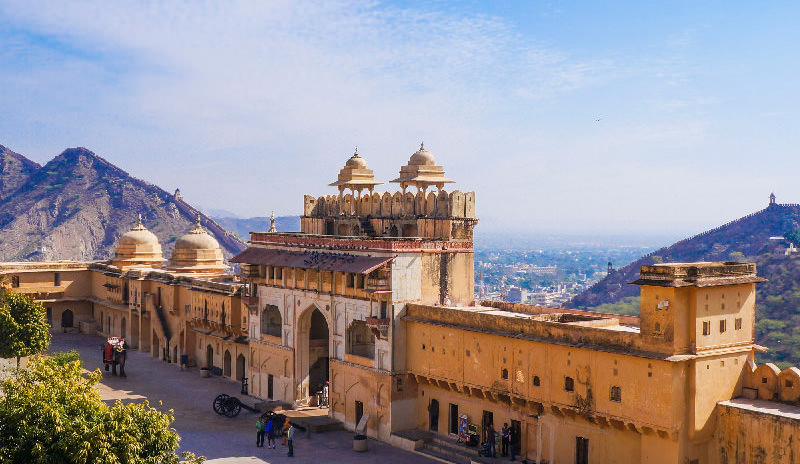 The majestic Amer Fort in Jaipur
Central India
The weather in the central part of India, including places like Mumbai, is usually an average of around 25 Celsius (77 Fahrenheit) during the day. During the night, however, it might be a little cooler with an average of 18 Celsius (64 Fahrenheit). Regular clothes with a jacket or two can suffice the purpose of protecting your body if you tour the place at night.
The southern region
Goa: take with you the best of your summer clothes as Goa is hot and humid even during the winter. You might feel the touch of cool air at night. A summer jacket to roam out and about would come in handy during such times.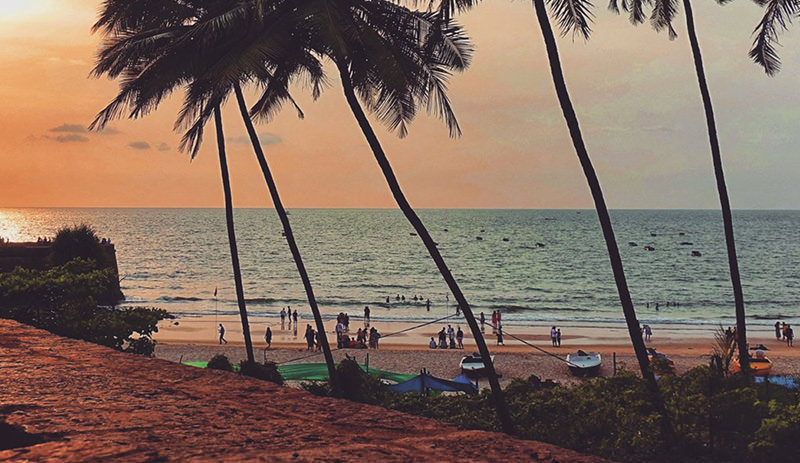 Goa is perfect for a beach vacation in India (Photo credit: Aradhna Bhoodhoo)
Kerala: you usually need to carry a set of summer clothes. It is all you require to enjoy the beautiful coconut trees lined beaches and the Alleppey backwaters. In the months from December to March, the temperature is usually cool in Munnar and Wayanad that are known for their wildlife sanctuaries and national parks. Warm clothes are a must if you plan to visit these places.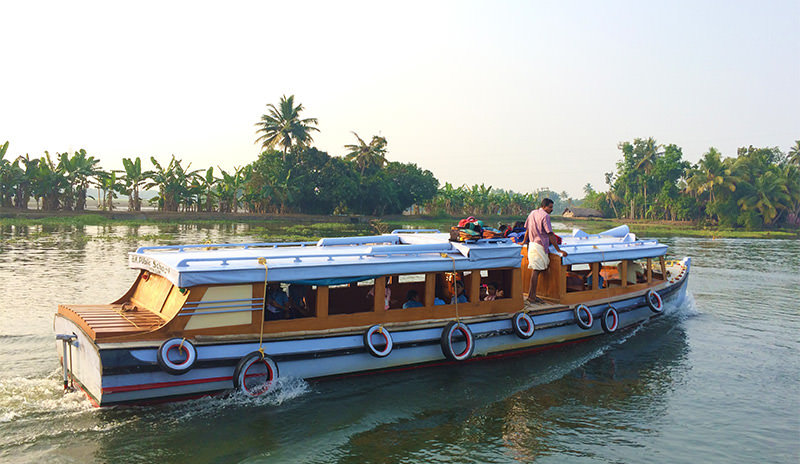 A boat ride is a great way to explore the backwaters in Kerala
Related Trip Idea: Kerala Backwaters & Beach Vacation
Anti-Theft bags
Metropolitan cities like Mumbai and New Delhi, tourist spots like Agra, Jaipur can be very crowded. The streets could be packed with people at all times of the day. Therefore, it is best to carry the valued items in an anti-theft cross body bag or a backpack.
Bags with RFID protection help keep your credit and debit cards safe from illegal scanning and with locks that keep the zips intact and hard to open for anybody trying to steal things. The bags usually come with slash-proof slings, which is very helpful as you can enjoy your trip, knowing that the bag is not going to be taken away with a strike of a sharp object. Pacsafe and Travelon are the most suggested Anti-Theft bags.
Read More: 8 Things You Need to Know in India
Anti-bacterial wipes and sanitizer
India is also known for its delicious cuisine, and places like New Delhi and Jaipur, in particular, are famous for different sweets. The local eateries and famous street shops can attract a lot of locals as well as tourists. Therefore it might be wiser to carry the anti-bacterial wipes and sanitizers instead of queueing in front of the washroom to wait for one's turn to wash hands.
Travel toilet rolls
In India, it is considered hygienic to use water in the toilets. While most hotels and restaurants in India provide toilet rolls, it is still a possibility that some would not. It is not hard to find toilet rolls in most supermarkets but not in all the convenient stores. Though it is a possibility that it would be provided on demand if one requires but just to be on the safer side and to save yourself from running errands for the toilet paper. I suggest you pack two travel toilet rolls while packing for the trip.
Travel Adaptor
India uses three plug types with a capacity of 230V: C (two round pins), D (three round pins in a triangular pattern) and M (three round pins). It is possible that you might find adaptors in the electronic shop near the hotel you stay, but there is no guarantee that you would find the one that suits your electrical appliances. So it is highly recommended that you bring your own travel adaptor.
Medications
India is known for its spicy food made with a lot of oil and spices. The food sometimes cannot sit well with the stomach of a person who is not used to it. So carry medications for vomiting, diarrhea and stomach cramps. Though these medications are also available at pharmacies in India, it would be best to bring medicines that suits you best.
A spice market in Goa (Photo credit: Aradhna Bhoodhoo )
If you are planning to visit India, you could have your trip tailored to your requirements simply by contacting one of our travel specialists.

What Our Clients Say
"Great Service and Value", "Exceed All Expectations", "Highly Recommend".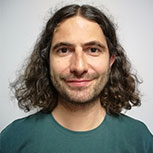 CONTACT A TRAVEL EXPERT
1-to-1 Service | Reply within 24hrs | Expert's Advice
STAY IN TOUCH WITH US
Subscribe to our newsletter so we can provide you with insider travel information, exclusive offers, and discounts.