Known for its gorgeous mountains in the north, historical heritage sites in the center and paradise beaches in the south, Thailand always attracts tourists from around the world. But when is the best time to visit Thailand? It totally depends on which region you are heading to.
Seasons and weather of Thailand
Due to the influence of tropical monsoons, most areas of Thailand have three distinctive seasons: cool, hot and rainy.
Basically, the cool and dry season (Nov–Feb) is the best time and peak season to visit Thailand, because the weather is generally best throughout the country during this period, at a relatively comfortable 23–30°C / 73–86°F. Apart from that, some southern islands start to open up from November, such as the popular Similan Islands. You can enjoy a relaxing tropical escape in the daytime and have a good night in the cool breeze.
In the hot season (Mar–May), the temperature of many regions can easily reach 40°C / 104°F which is not good for outdoor activities, but you may encounter the most important festival in Thailand – Songkran Festival (Water-Sprinkling Festival) celebrated on April, 13th every year. It's a fun experience to join the bustling water-sprinkling party in the streets and get cool blessings in the hot days.
In the rainy season (Jun–Oct), it is hot and rains really hard. But it always rains in the later afternoon or evening and just lasts for one or two hours, so don't worry about your day trip. And during this low season, you will get more discounts from flights and hotels except for a small recovery in June–July due to many people's summer breaks.
Best time for northern Thailand – Chiang Mai and Chiang Rai
November to February is the best time to visit the northern parts of Thailand for its trekking and beautiful sunrises. The winter months are sunny in the day with a temperature of around 30°C / 86°F while it's much cooler in the night and the temperature may drop to 13°C / 55° F, so you should take a coat or sweater to keep warm. You will wake up in the fresh air in the morning, then take a cultural tour in Chiang Mai or Chiang Rai, or enjoy its picturesque countryside scenery.
If you come to Chiang Mai in November, you will have a chance to capture the spectacle view of numerous lanterns light the dark sky in the Loy Krathong (Lantern Festival), which delivers people's blessings and wishes. And at the end of the cool season, you can see various beautiful chrysanthemums and the Damask Rose in Chiang Mai Flower Festival held on the first weekend of February.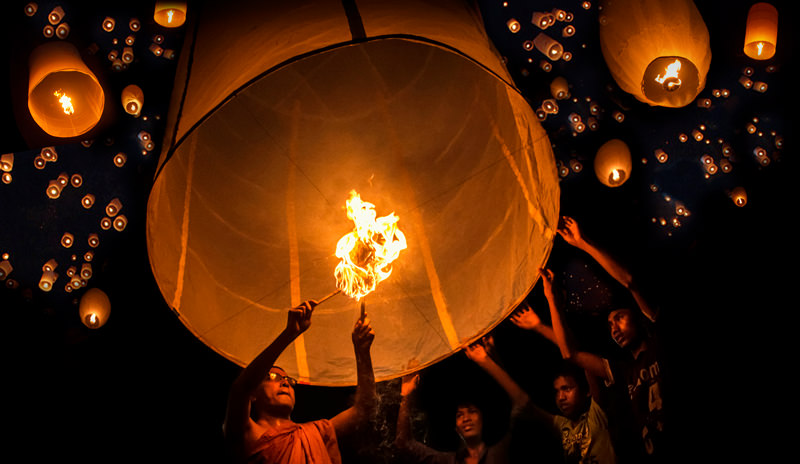 The Lantern Festival in Chiang Mai
After the cool months, temperatures start to rise and you should be prepared for the hottest weather from March to May – apply sunblock and drink plenty of water. Then the rainy days come and stay until October, so take a raincoat with you if you plan to go hiking or do any outdoor activities. Related: 8 Must-Have Experiences in Thailand
Best time for central Thailand – Bangkok, Ayutthaya, and Kanchanaburi
November to February also is the best time to visit central Thailand, especially the cooler dry months of December and January. With 27°C / 80°F average during the day and 20°C / 68°F at night, you can stroll around the vibrant streets of Bangkok, marvel at the Grand Palace and Wat Phra Kaew Temple inside the palace grounds, and visit the Wat Arun Temple on the banks of Chao Phraya River. In Ayutthaya, soak up the Buddhist culture of Thailand by touring temples and their sculptures. In Kanchanaburi, you can take a train across the Death Railway Bridge and ride a boat on the River Kwai to enjoy the rural scenery on both sides. Don't miss the gorgeous firework shows and various performances on the New Year's Day (Wan Kun Pee Mai celebrated on January, 1st), and see a candlelight procession and religious ceremony to experience Makha Bucha Day in February.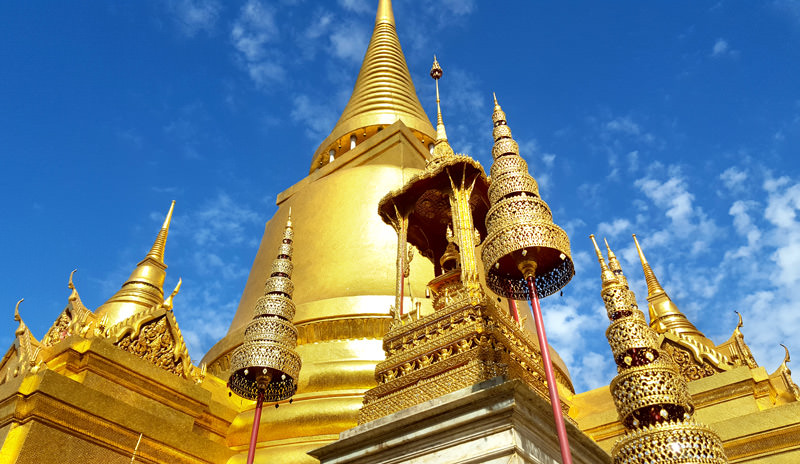 The Grand Palace in Bangkok
Heatwaves begin from March and can last into the rainy season. Humidity increases and monsoons arrive between May and July, which results in heavy rain and a peak in August and September, often causing flooding in the central plain area.
Best time for the southeast coast – Koh Samui, Koh Phan Ngan, and Koh Tao
December to April is the best time to visit the southeast coast, with little rain and lots of sun. January has a refreshing breeze, making the temperatures moderate. The temperatures of Koh Samui are always high, creating ideal conditions for water sports enthusiasts. Statistically, February is the driest month and March is the sunniest month. October and November are the rainiest months but you can expect a string of pleasant days interspersed with rainy periods.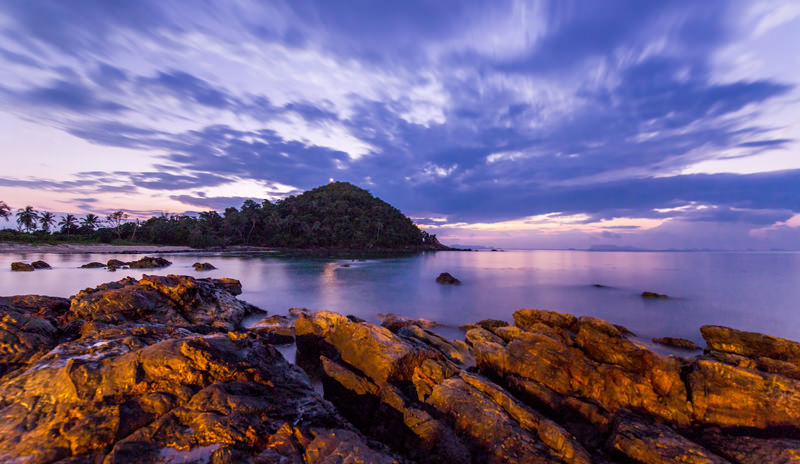 The stunning sunset of Koh Samui
Koh Samui is not renowned for snorkeling or scuba diving but you can take popular day trips to Koh Tao, where you can dive at any time except the rainiest months on Koh Tao and you may see huge whale-sharks from March to May. The best time to visit Angthong Marine Park is from late December to September as the park is closed every year in November and early December. Although being on the eastern coastline, Hua Hin and Cha-Am have serious rainfall only in September and October. Related: Best Islands for a Dream Trip to Thailand
Best time for the southwest coast – Phuket, Krabi, Koh Lanta, and Koh Phi Phi
November to April is the best time to visit the southwest coast. The water temperature of Krabi coastline is around 30°C / 86°F all year-round. In December and January, the fresher weather and sun create the best beach holidays for those hoping to lounge. You can enjoy a spa, explore the jungle of Phuket, and dive amidst colorful reefs and spectacular fish off the islands of Koh Lanta and Koh Phi Phi.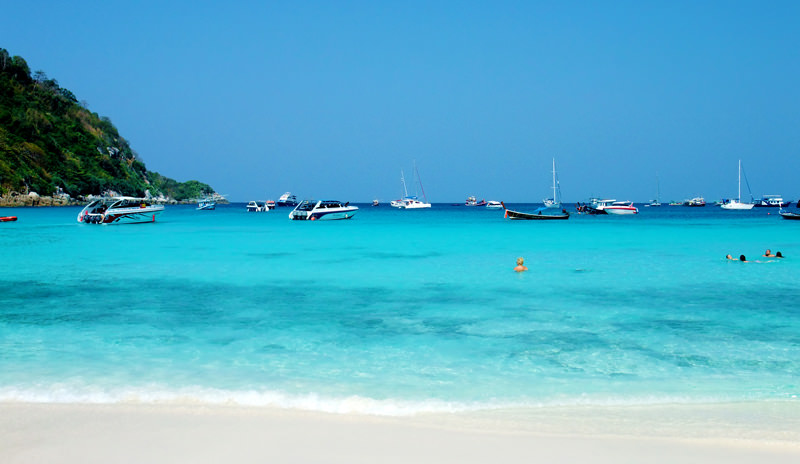 The beautiful beach of Phuket Island
Traveling during the rainy season from May to October is much cheaper. Rain usually comes in a short and heavy downpour in the afternoon. Rainfall peaks between September and October, when boat service may be limited as the sea whips up. However, this can be good for surfers. In fact, it's rare that the island gets continuous days of heavy rainfall.
Tips: Pack sunscreen, sunglasses, hats, swimsuits, and sandals for your island hopping. Don't forget to take rain gear if you visit beaches in the rainy season.
Although the climate varies from place to place, you can find fun in Thailand whenever you come. Our selection of Thailand private tours is classic and offers you the best experiences. If you have some special needs and want to make some changes, feel free to contact our tailor-made itinerary team for help.
What Our Clients Say
"Great Service and Value", "Exceed All Expectations", "Highly Recommend".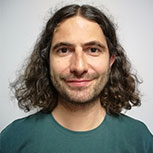 CONTACT A TRAVEL EXPERT
1-to-1 Service | Reply within 24hrs | Expert's Advice
STAY IN TOUCH WITH US
Subscribe to our newsletter so we can provide you with insider travel information, exclusive offers, and discounts.