About This Trip
Explore the essential parts of Southeast Asia on this 22-day private tour of Vietnam, Cambodia, Laos, and Thailand! You will enjoy the stunning Halong Bay Cruise, experience the traditional Vietnamese lifestyle in the Old Quarter, and discover the Cu Chi Tunnels in Saigon. Next, look into the world-famous Angkor Wat and glance at the stilt village on Tonle Sap Lake. In addition, the morning Alms-giving Ceremony in Luang Prabang of Laos, the elephant park experiences in Chiang Mai, and the splendid Grand Palace & long-tail boat in Bangkok will be beyond your imagination.
Itinerary Summary
DAY

PLACE

HIGHLIGHTS

1 - 11

Vietnam

Hanoi: Hoan Kiem Lake, Old Quarter, Water Puppet Show
Halong Bay: 2-Day Cruise
Hue: Forbidden Purple City, Perfume River Boat Ride
Hoi An: Ancient Town Exploration, Hoai River Boat Tour
Ho Chi Minh City: City Tour, Cu Chi Tunnels
My Tho - Can Tho: Mekong River Cruise

12 - 14

Cambodia

Siem Reap:

Angkor Wat, Angkor Thom, Tonle Sap Lake

15 - 16

Laos

Luang Prabang:

Alms-Giving Ceremony, Royal Palace Museum

17 - 22

Thailand

Chiang Mai:

Baan Chang Elephant Park, Mount Doi Suthep

Bangkok:

Grand Palace, Wat Arun, Long-Tail Boat Ride

Ayutthaya:

Historical Park, Bang Pa-In Summer Palace
Collapse All
Itinerary
Day 1: Arrival in Hanoi

Touch down in the vibrant capital of Vietnam, historic Hanoi! Your local guide will meet you at the airport and escort you to your hotel where you will no doubt want to rest a bit after your journey. Or indeed, feel free to explore a bit on your own.

Day 2: Hanoi

After breakfast, you will visit the Ho Chi Minh Mausoleum, the final resting place of Vietnam's famous revolutionary leader. Please note, the museum is closed on Mondays and Fridays and during October and November. You will then proceed to the Temple of Literature, the first university of its kind in Vietnam.

In the afternoon, you have two choices, depending on your taste. You can take part in a tour of historic sites that chronicle Vietnam's interesting but often troubled past including the Hanoi Hilton Prison, the Army Museum and the History Museum or Fine Art Museum. Alternatively, you can visit the Vietnam Museum of Ethnology which pays tribute to the 54 distinct ethnic groups who live in this fascinating country.

The beautiful Hoan Kiem Lake is a recommended way to wind down in the evening and here you can see a traditional Water Puppet Show, which has become an important part of Vietnamese culture. You can also wander around the Old Quarter at your own pace. This district was the commercial heart of Hanoi for generations.

Day 3: Hanoi - Halong Bay

Away from the hustle and bustle of the capital, you will enjoy the Halong Bay Cruise. This excursion is the best way to enjoy one of the world's most beautiful and remarkable ecosystems, Halong Bay. The bay is renowned for its pristine blue water and the over 1,600 limestone islands that dot the maritime wonderland. There are numerous intriguing grottoes and a plethora of wildlife. On board, you will enjoy exquisite cuisine and refreshing tropical fruits as you take in the stunning panorama. If you want some adrenaline fueling activities you can also take part in kayaking, swimming or diving!

Day 4: Halong Bay - Hanoi - Hue

There can be few more tranquil places to sleep overnight than on a memorable cruise in one of the world's most beautiful bays! You will continue the Halong Bay cruise today until just after lunch. At the pier, your guide will meet you for the next leg of your journey. You will reach Hanoi Airport in about three hours and from there, fly to the historic city of Hue in central Vietnam. After settling into your hotel there, the rest of your day will be free.

Day 5: Hue

Though not as large as some of the cities on your tour, Hue is rightly seen as one of Vietnam's most significant landmarks, and its importance goes far back as you will discover. Set within a tranquil forest is the Tomb of King Minh Mang, an important emperor of the Nguyen Dynasty. After visiting this ornate shrine, you will proceed by dragon boat down the tranquil Perfume River (so-named because of the 'perfume' like aroma emitting from the blossoms that fall here) to the impressive Thien Mu Pagoda, which dates back to 1601 and is the unofficial symbol of Hue. In the afternoon you will get an appreciation of the historic significance of Hue as a capital of the Nguyen Dynasty from 1802-1945 with a visit to the magnificent Imperial Citadel and the Forbidden Purple City complex. For a taste of local life, conclude your day with a visit to Dong Ba Market.

Day 6: Hue - Da Nang - Hoi An

After breakfast, you will head to the historic town of Hoi An. Perched between the bustling cities of Da Nang and Hue is the Hai Van Pass. This famous vantage point is a great way to appreciate Vietnam's long coastline and the stunning panorama here.

At the port city of Da Nang, you may be surprised to find the exquisite Non Nuoc Beach which is renowned for its soft, white sand. If you feel energized enough you can rock climb on the limestone Marble Mountains. Also located in Da Nang is the Cham Museum which boasts an extensive collection of Champa civilization sculptures and relics. Later, you will check into your hotel in Hoi An, and spend the rest of the day relaxing at your own pace.

Day 7: Hoi An

The old town of Hoi An is known as a multicultural melting pot and testifying to this are three notable landmarks: the Japanese Covered Bridge, which dates from the 18th Century and is brightly highlighted at night time; the Chinese Temple representing the significant Chinese influence on Vietnamese history; the former Vietnamese merchants' houses in local Vietnamese style. Feel free to ask any questions which your knowledgeable guide will be happy to answer.

Later in the day, a boat cruise down the Hoai River brings you to the Thanh Ha Pottery Village, where you can learn about an important local industry. The visitor will want to save space on their camera as Hoi An is particularly charming in the evening!

Day 8: Hoi An - Da Nang - Ho Chi Minh City

After breakfast, you will head for Da Nang airport for your flight to Ho Chi Minh City. At tAfter breakfast, you will head for Da Nang airport for your flight to Ho Chi Minh City. At the airport, you will be met by your local guide and escorted to your hotel. To begin your day, the former Presidential Palace now known as Independence Palace is a highly important landmark. Then proceed to the Tan Dinh Church, dating from the 1880s, whose vibrant pink exterior cannot be missed! Other landmarks include the Old Saigon Post Office, Dong Khoi Street, Continental Hotel, Opera House, and City Hall. As an echo of the colonial era, many buildings still retain their exquisite French-influenced decor. To conclude your day, you can wander through the busy Binh Tay Market, the largest of its kind in Ho Chi Minh City and a good place to sample the local street food.

Day 9: Ho Chi Minh City

After all your traveling, today's itinerary will be relatively light. After breakfast, you will visit the extensive subterranean Cu Chi Tunnels, constructed by Viet Cong forces during the Indochina Wars. Following this, you will visit a large Cao Dai Temple, a sacred place for followers of Caodaism, the monotheistic religion established in Vietnam in 1926. The rest of the day will be free to spend at your own pace.

Day 10: Ho Chi Minh City - My Tho - Can Tho

After breakfast, enjoy a pleasant boating trip down the Tien River passing the bustling My Tho Fish Market to four islands. In the city of Ben Tre, you will find a coconut candy and rice paper factory. For those with a sweet tooth, a horse cart ride brings you to Mr. Muoi Hai'house to sample honey tea, listen to traditional 'Tai Tu' music and enjoy refreshing seasonal fruits.

The Mekong Delta is one of the world's great ecosystems and a pleasant sampan cruise on the Mekong River is highly recommended. You will then be driven to the city of Can Tho, where you will check in to your hotel and enjoy the evening at your leisure.

Day 11: Can Tho - Ho Chi Minh City - Siem Reap

At the heart of the mighty Mekong River is the Cai Rang Floating Market which is the largest of its kind in the whole basin and which you can see best by boat.

After returning to Ho Chi Minh City, you will get on a connecting flight to Siem Reap in the neighboring country of Cambodia. After settling into your hotel, the rest of the day is at your disposal.

Day 12: Siem Reap

After breakfast, you will visit the world-renowned Angkor Thom, which played a key role in history as the last capital of the Khmer Empire. The huge complex includes such intriguing landmarks as the Bayon Temple, the elaborate South Gate and the Terrace of Elephants, most of which dates from the late 12th and early 13th Centuries. After lunch, the magnificent Angkor Wat is only a few minutes away. Soaked in centuries of Cambodian history and culture, you will truly appreciate the majesty of Angkor Wat by taking in the sunset over the ancient monument from the vantage point of Bakheng Temple.

In the evening, enjoy a traditional Apsara Dinner Show with delicious food and dancing girls; a custom now firmly enshrined in Cambodian cultural identity.

Day 13: Siem Reap

If you are an early riser, few places offer such a stunning sunrise setting as that seen at Angkor Wat. You can also engage with local monks and nuns at the nearby pagoda. Enjoy a filling breakfast, then proceed to the 10th century Banteay Srei Temple which is dedicated to the Hindu god Shiva. Later on, drop by some local villages on the way. In the afternoon, visit two unique shrines: the ancient Ta Keo Temple - constructed under Jayavarman V when he was just 17 in about 967 (but unfinished due to perceived bad luck from a lightning strike during the construction work!) and the Ta Prohm Temple-so old that huge tree roots now seem to be part of the structure!

Day 14: Siem Reap - Luang Prabang

After breakfast, enjoy a cruise on a long-tail boat to visit the floating village of Kompong Phluk which is located on one of the world's most beautiful freshwater lakes, Tonle Sap Lake, an outstanding ecosystem. You will also see remarkable flooded mangrove forests and local fishermen using a variety of handmade tools as they go about their daily work.

Later in the day, you will say goodbye to Cambodia as you get on your connecting flight to Luang Prabang in landlocked Laos to the north. At Luang Prabang, your local guide will escort you to the hotel to check in.

Day 15: Luang Prabang

The Alms-giving Ceremony here in the early morning is not to be missed. If you would like to have a wander before breakfast, the Phousi Market is highly recommended as it offers a wide selection of local fruit and vegetables. An ancient city, Luang Prabang was the royal capital of Laos until 1975. Sites here include the Wat Xieng Thong temple dating from 1559, Wat Visoun temple (which boasts a collection of small gilded Buddhas) and the Royal Palace Museum which opened in 1909. In the afternoon, you will visit the stunning Kuang Si Falls and after a period of relaxation there, you will proceed to Ban Ouay Village before returning to Luang Prabang. If you still have the energy for the climb, the views from Mount Phousi overlooking the city below are truly breathtaking!

Day 16: Luang Prabang

To have a view of local rural life, enjoy a pleasant morning cruise down the Mekong River. This excursion will include a stop at the intriguing Pak Ou Caves, long revered as a sacred place by Buddhists. Up-river, you will reach a rice whiskey village, Ban Xang Hai to see the process of making rice whiskey, a local delicacy. On your return to Luang Prabang, you will be driven to a traditional weaving village, which is also known for its Sa paper industry, Ban Xang Khong.

Day 17: Luang Prabang - Chiang Mai

In the morning, you will depart for an international flight to Chiang Mai in northern Thailand. At the airport, your local guide will meet you and escort you to your hotel. For the remainder of the day, feel free to unwind or explore a bit on your own.

Day 18: Chiang Mai

Baan Chang Elephant Park is a sustainable, ethical elephant refuge 50 minutes north of the city. Today you will leave your hotel at 8:30 to 9:00 by shuttle bus to enjoy an Elephant's Day Care experience in the park. Roam among the elephants, touch them, help to bathe them and play with them. In the afternoon, help prepare and serve their lunch and visit the baby elephants in their nursery area before returning to Chang Mai with amazing memories of these intelligent and curious creatures.

Day 19: Chiang Mai - Bangkok

Set amidst the Doi Suthep mountains is the ancient and unique Wat Umong temple which includes tunnels (''umong'' in the Thai language) and 700-year old wall paintings.

Not far away, is Wat Phra That Doi Suthep. The temple, which overlooks Chiang Mai, is considered sacred to many Thai people and is noted for its stunning gold stupa exterior. You will then continue to Mount Doi Suthep.

Later, you will depart from Chiang Mai for Thailand's bustling capital Bangkok. There, your local guide will help you check in to your hotel. The evening will be free to spend at your leisure.

Day 20: Bangkok

After breakfast, you will head to the colorful flower and vegetable market to experience real local life. To avoid the crowd, your next visit in the morning and the highlight of today's tour is the renowned Grand Palace, one of the must-sees that adjoin Wat Phra Kaew. Enjoy lunch at a local restaurant near the Grand Palace.

In the afternoon, take a long-tail boat ride along the canal to explore greener and more peaceful part of Bangkok. The last stop for today is Wat Arun, which is one of the most published images of Bangkok.

Day 21: Bangkok - Ayutthaya - Bangkok

Today, you will enjoy an excursion to Ayutthaya, an ancient city and the former Thai capital for 400 years, which retains traceable clues to its past glory and beauty. First, visit Bang Pa-In Summer Palace, which combines various types of architecture ranging from Thai to Chinese. Later, head to Ayutthaya Historical Park, where you will marvel at the Buddha's head within a tree in Wat Mahathat, learn about the history behind Wat Phra Sri Sanphet, and see the huge bronze Buddha inside Wihan Phra Mongkhon Bophit.

After the tour, return to your hotel in Bangkok.

Day 22: Bangkok, Departure

For your final day in Southeast Asia feel free to explore a bit on your own or simply relax in the morning before your departure. Your guide will escort you to Bangkok Airport for your onward journey. We hope you have had a wonderful experience and wish you safe travels ahead!
Inquire Now
Gallery
Halong Bay Cruise

Hanoi Old Quarter

Odynovo Clients in Hue

Mekong Delta Boat Cruise

Hoi An Ancient Town

Ho Chi Minh City

Angkor Wat, Siem Reap

Ta Prohm Temple, Siem Reap

Arms Giving Ritual, Luang Prabang

Kuang Si Waterfalls, Luang Prabang

Elephant Park, Chiang Mai

Grand Palace, Bangkok

Odynovo Clients in Bangkok
What Our Clients Say
"Great Service and Value", "Exceed All Expectations", "Highly Recommend".
How It Works
Tell us your tour ideas

Complete our inquiry form

Discuss with a travel specialist

Customize your itinerary

Securely book your tour

Confirm when you're satisfied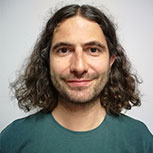 CONTACT A TRAVEL EXPERT
1-to-1 Service | Reply within 24hrs | Expert's Advice