About This Trip
Set off on an in-depth tour in beautiful Peru. Beyond the exploration of Machu Picchu, you'll explore some archaeological and cultural sites such as Sacsayhuaman, Pisac, Ollantaytambo, and Santa Catalina Monastery. Take in the fantastic view of Colca Canyon. Meet local inhabitants dressed in colorful costumes in Puno. You'll feel the charm of Peru as you explore everything from stunning cities and traditional cuisine to ancient ruins and natural wonders.
Itinerary Summary
DAY

PLACE

HIGHLIGHTS

1 - 2

Lima

Lima Cathedral, Larco Museum

3

Paracas

Ballestas Islands Exploration

4 - 5

Arequipa

Arequipa City Highlights Tour

6

Colca

Colca Canyon

7

Colca - Puno

Sillustani

8

Puno

Lake Titicaca, Uros Islands Floating Island, Taquile Island

9

Puno - Cusco

Chapel of Andahuaylillas, Raqchi Ruins, Pukara Museum

10

Cusco

Coricancha, Sacsayhuaman, Cusco Cathedral

11

Sacred Valley

Pisac Market, Archaeological Park Ollantaytambo

12

Machu Picchu

Walk around "the Lost City of the Incas"

13

Lima

Departure
Collapse All
Itinerary
Day 1: Arrival, Lima

Upon arrival at Lima, Peru's coastal capital, a representative will warmly welcome you and escort you to your abode in Miraflores, the city's beachside bastion. After settling into your accommodation, you may wish to repose your voyage or embark on a ramble to uncover the charms of this historic city on your own.

Day 2: Lima - Paracas, Lima Cathedral & Larco Museum

Throwing wide its gates, the historic city of Lima invites you within. Wander the cobbled streets and graceful plazas of Lima's historic center, seeing scenes unfold before your eyes as centuries peel away.

Lima Cathedral dazzles you with baroque and neoclassical styles. Within San Francisco's cloistered courtyards, centuries of history come alive for you as ancient walls tell their tales. Next, enter the labyrinthine halls of the Larco Museum filled with treasures of pre-Columbian rulers, intricately carved ceramics catching your eye at every turn, lifting the veil on Peru's ancient mysteries.

Carrying fond memories of Lima's history in your heart, you bid farewell to the city as you depart for Paracas (almost a 3.5-hour journey) and lodge in the hotel.

Day 3: Paracas - Nasca, Ballestas' Wildlife

Your marine paradise adventure dawns as you sail forth from the harbor at 8 am, bound for the wildlife treasure troves of the Ballestas Islands.

This 2-hour join-in journey offers you a once-in-a-lifetime chance to see gigantic hordes of over 100 sea lions lounging on the beaches, sunning themselves on the rocks, or barking fiercely to defend their domains. Keep an eye out for cormorants, Peruvian boobies, and pelicans as well as other intriguing varieties of seabirds and Humboldt penguins nesting in small clans. If luck is on your side, you may spot dolphins breaching the water's surface.

After this unforgettable adventure unfolds, you depart for Nasca (almost a 3-hour journey). Upon arrival, transfer and lodge in the hotel. The afternoon is at leisure.

Day 4: Nasca - Arequipa

Your journey continues as you embark on a picturesque overland traverse to the colonial city of Arequipa spanning some 600 kilometers, a journey of almost ten hours.

Upon arrival, rest for the night at your hotel before commencing explorations afresh on the morrow.

Day 5: Arequipa, the Monastery of Saint Catherine

The rising dawn invites you to discover Arequipa's soul on a city walking tour. Revealed within the heart of Arequipa lies an oasis of exquisite gardens, patios and courtyards bursting with blooms and fountains at Santa Catalina Monastery. Meander along mazelike cobblestone walkways hugging secret alcoves and crevices sheltering hidden nuns' cells. Absorb the tranquil ambiance of this colonial convent built from the area's distinctive white volcanic rock.

The rest of the day is yours to discover. Lose yourself in time wandering Arequipa's lovely main square, encircled by colonial arcades and stately buildings painted a distinctive ochre hue. Or get away from it all at Yanahuara District's charming mountaintop monastery, offering panoramic views of the city and snowcapped Misti volcano.

Day 6: Arequipa - Colca, Colca Canyon

Let your spirit take wing like the Andean condor on this half-day tour of Colca Valley.

As dawn's first light suffuses the sky, you embark on your 4-hour journey to the Colca Valley and pause at the Cruz del Condor. The viewpoint unveils a panorama of soaring canyon walls, terraced fields, and traditional Andean villages spread out below you like a miniature cosmology of the Colca world. Should fortune favor you, you may see the giant condors wax and wane against the sky like black kites tossed by the winds of time itself. The afternoon is at leisure.

Day 7: Colca - Puno, Sillustani

Today, Sillustani beckons you on a pilgrimage to its ancient grounds.

Towering above the shimmering lakeshore sits a handful of colossal burial towers, guarding the remains of the pre-Inca Colla people for over a thousand years. Climb the winding pathway towards the towers, their roughly hewn stones melding into the reddish hillside. As you circle the towers' bases, gazing up at the Andean peaks beyond, you can't help but feel a connection to those who walked this sacred ground so long ago.

Day 8: Puno, Lake Titicaca

Drawn by dawn glimmering upon Lake Titicaca's silken surface, proceed to the intriguing Uros floating islands, crafted generations ago from tortora reeds and housing a people who live with the rhythm of the lake. The islands float like mirages, paths of reeds binding huts and boats in ancient harmony.

From the Uros Islands, the journey continues to living Taquile Island, an Incan Museum where locals clad in traditional dress speak Quechua beneath the high Andean sun. The setting sun paints the rippling surface in hues of liquid gold, filling your heart with the magic of this sacred place.

Day 9: Puno - Cusco, Chapel of Andahuaylillas & Raqchi Ruins

Proceed to Cusco by tourist bus, pausing for a buffet lunch in historic Sicuani.

Along the way, the Pukara Museum opens its galleries holding treasures of lithic art dating back three millennia to the pre-Incan dawn. Stop at Raqchi ruins to walk among the sacred ceremonial complex of Wiracocha with its stone rings, ramps, and terraces etched in ageless stone. Next, the chapel of Andahuaylillas will fill your eyes with interiors awash in gold and intricate baroque carvings that speak of ages past.

Upon arrival in Cusco, the timeworn cobblestone streets and soaring Inca stonework will welcome you, inviting exploration of this city deemed the navel of the world, where history lives on every corner.

Day 10: Exploring Inca History in Cusco

This morning, set out to explore Cusco's storied past.

Wander through Coricancha, the Inca's legendary Temple of the Sun, where beams of light once illuminated walls of perfect stonework. Gaze upon the European splendor of Cusco Cathedral, its towers piercing the mountain sky from what was once the holiest place in the Inca empire. Climb to the ramparts of Sacsayhuaman, its immense walls and solemn stone sentinels now standing guard over the city below for eternity.

Next, ancient places near Cusco work their magic. Q'enqo astounds with idols guarding age-old secrets in cathedral-like chambers of massive stone. Puca Pucara greets you with Inca palaces high above the Urubamba, their architecture revealing Inca mastery.

Finally, Tambomachay mesmerizes with cascading fountains and water channels lined by monoliths, evidence of the Inca's thirst to control water and nature. The rest of the day is yours to explore Cusco as you wish.

Day 11: Cusco - Sacred Valley - Ollantaytambo - Aguas Calientes

Today, embark on a journey to the Sacred Valley, where the rays of the Andean sun still fall on Incan terraces as they did centuries past.

Lose yourself in an explosion of colors and aromas at the Pisac Market, a fascinating glimpse into the rhythms of modern Andean life. Then climb the ruins and fortifications of Archaeological Park Ollantaytambo, the last stronghold of the Incas, and witness battles that changed history.

Then, transfer to Ollantaytambo for the train to Aguas Calientes. Upon arrival, hotel staff will meet you and escort you to check in to the hotel.

Day 12: Aguas Calientes - Cusco, Machu Picchu

Imagine finding yourself transported back centuries, to a time before the modern world intruded... The fabled vistas of Machu Picchu beckon you forth!

After breakfast, board a 30-minute shuttle bus ride up to the lost city of the Incas. Once inside, marvel at the ingenious Inca engineering tucked into mountain clifftops with panoramic views. Absorb the mystical energy still palpable in these sacred ruins. Walk in the footsteps of ancient Inca priests and imagine life in this mountain citadel. After an engaging tour led by a knowledgeable local guide, descend by a shuttle bus and explore the charming Aguas Calientes on your own.

Then, proceed to the train station with your luggage. Board the train back to Poroy to commence your transfer journey to Cusco.

Day 13: Cusco - Lima, Departure

Make your way to the airport to catch your flight to Lima. Once you land in the capital city, you'll connect to your international departure. Bon voyage!
Inquire Now
Gallery
Ballestas Islands, Paracas

Plaza de Armas, Arequipa

Colca Canyon

Lake Titicaca, Puno

Uros Islands, Puno

Cusco Cathedral

Sacsaywaman, Cusco

Machu Picchu
What Our Clients Say
"Great Service and Value", "Exceed All Expectations", "Highly Recommend".
How It Works
Tell us your tour ideas

Complete our inquiry form

Discuss with a travel specialist

Customize your itinerary

Securely book your tour

Confirm when you're satisfied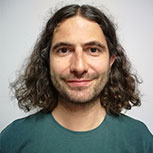 CONTACT A TRAVEL EXPERT
1-to-1 Service | Reply within 24hrs | Expert's Advice