About This Trip
Tour from turquoise fjords to magnificent glaciers, from majestic mountains to vast vineyards, and from tiny fireflies to lovely whales, this 16-day self-drive tour package will take you to explore the beauty of South Island. Your scenic drive journey will begin in Christchurch, including visits to Mount Cook, Wanaka, Franz Josef, Abel Tasman, Kaikoura, etc. The Mount Cook National Park, Te Anau Glowworm Caves, Lake Wanaka, Franz Josef Glacier, Abel Tasman National Park, and Whale in Kaikoura will await you to explore.
Itinerary Summary
DAY

PLACE

HIGHLIGHTS

1

Christchurch

Arrival

2 - 3

Mount Cook, Dunedin

Mount Cook: Lake Tekapo, Church of the Good Shepherd
Dunedin: Otago Peninsula, Scottish Heritage

4 - 5

Te Anau

National Park, Milford Sound Cruise, Te Anau Glowworm Caves

6

Glenorchy

Lake Wakatipu, Dart River

7 - 8

Wanaka

Arrowtown, Kawarau Gorge, Lake Wanaka, Mt. Aspiring

9

Franz Josef

Fox Glacier, Franz Josef Glacier

10

Punakaiki

Hokitika, Punakaiki Beach

11 - 12

Abel Tasman

Abel Tasman National Park, Water Taxi Experience

13 - 14

Blenheim

Array of Wineries, Golf Courses, Gourmet Outlets

15

Kaikoura

Whale Watching

16

Christchurch

Departure
Collapse All
Itinerary
Day 1: Arrival in Christchurch

Welcome to New Zealand!

Pick up your rental car at the airport and then drive to your accommodation.

For the rest of the day, you can explore the heart of the reconstructed city center or take the modern Gondola cable car to get up to Mount Cavendish for a splendid panoramic view of the Southern Alps, the Port Hills and Lyttelton, and the port of Christchurch.

Alternatively, with an easy drive to the southeast, you can get to the Banks Peninsula formed by two volcanic cones and boasting the most interesting volcanic feature of New Zealand. The charming town of Akaroa was the only French settlement in New Zealand.

Day 2: Christchurch - Mount Cook

Your destination of today is Mount Cook Village, a hiking paradise with plenty of choices between different long and strenuous hikes.

En route, make a stop at Lake Tekapo and visit the Church of the Good Shepherd. You'll be impressed by its seclusion and history. Not far from Lake Tekapo, there is an ideal vantage point to Mount Cook (Aoraki) - the Pukaki Glacier Lake. On a clear day, you can see the snow-capped peaks of the Southern Alps reflected in the turquoise and glassy lake.

After arrival at Mount Cook Village, you can take one of the hiking tours to explore Mount Cook National Park.

B

Aoraki / Mount Cook National Park

Day 3: Mount Cook Village - Dunedin

Today's journey will take you through Otago and down to its capital city Dunedin. Located in the southern part of the South Island, this dramatic city with rich Scottish heritage is called the Edinburgh of New Zealand. If you want to see a Victorian and Edwardian city in the Southern Hemisphere, Dunedin no doubt is the best choice.

From Dunedin, a short drive to the Otago Peninsula will treat you beautifully rugged beaches and endless views. Drive-up northeast further, at the foot of Taiaroa Head, you will find the Royal Albatross Center. On the mainland of the world, it is the only place you can see Northern Royal Albatross in their natural habitat.

Day 4: Dunedin - Te Anau

Today drive to Te Anau, the gateway to Fiordland National Park - the largest national park of New Zealand.

Fiordland National Park is a natural paradise for everyone! If you are an adventure lover, you can have a kayaking tour to the fjords with the possibility to have dolphins playing next to you. If you are a photographer, a sightseeing plane will help you capture the panoramic view of the fjords. If you a diving expert, the diving instructor can take you to see the rare black corals. If you just simply want some relaxing time, you can enjoy the fjord scenery on a cruise ship. What's more, it is also the ultimate destination for hikers with the three world-famous Milford Track, Routeburn Track, and Kepler Track.

Day 5: Te Anau, Milford Sound Nature Cruise

The national park is dominated by Milford Sound, Doubtful Sound, and Dusky Sound. Among them, the Milford Sound has been described as the "eighth wonder of the world" with precipitous cliffs rising vertically from the dark waters, towering peaks scraping the sky, roaring waterfalls rushing down from as high as 1,000 meters. Today, you will discover the waterfalls of Milford Sound on a nature cruise.

For the rest time of the day, you may like to visit the Te Anau Glowworm Caves. For many years, these caves were only a legend and only the old Maori name of this region "Te Ana-au" - caves with whirling watercourse - gave people an idea of their existence. It was not until 1948 that the caves were discovered by local explorer Lawson Burrows. He squeezed his way underwater through the narrow entrance and appeared in a cave illuminated by thousands of fireflies.

Day 6: Te Anau - Glenorchy

Set off to Glenorchy, which sits on the northern shores of Lake Wakatipu. On the way, you will pass Queenstown, the world-famous adventure capital of New Zealand.

Only about 45 minutes from Queenstown, you'll get the rustic down Glenorchy. It is a true paradise for outdoor enthusiasts and Middle‑earth™ magic devotees.

Here, you can take a jet boating or kayaking to enjoy the beauty of Lake Wakatipu or the Dart River, hike along some of New Zealand's best hiking trails or take a horse trekking, or walk into some of the most classic scenes in the Lord of the Rings trilogy or the Narnia movies.

Day 7: Glenorchy - Wanaka

On the way to Wanaka, you can stop in Arrowtown, a picturesque town built during the height of the Otago gold rush. The Chinese settlement on the bank of the Arrow River paints a picture of earlier times for everyone coming here. Continue and pass the Kawarau Gorge that boasts the first commercial Bungy Jump, you will then arrive at Lake Wanaka and spend two special nights there.

Tonight, you will be glamping in a tiny house with simply breathtaking views of the picturesque Wanaka. The New Zealand tiny house is a brand new fully self-contained South Island retreat boasting huge sunny windows to view the beautiful blue river below, panoramic mountains, and countryside. The getaway comes with a plush queen bed as well as a full-size bathroom. All linens and towels are also provided but please bring your food.

Day 8: Wanaka

The hosts provide several other thoughtful touches to ensure a great stay in New Zealand including a well-equipped kitchen, Wi-Fi, and free parking. Glampers will be located in the scenic alpine region of the South Island near Lake Wanaka and Queenstown and these world-class tourist resorts offer a wide range of outdoor adventure activities and spectacular scenery. The amazing sight of the Milky Way stars twinkling in the clear night skies is also an unforgettable experience!

Dominated by Mt. Aspiring and its fascinating glacial wilderness and facilitated with trails of varying length and difficulty, this place has become a popular holiday destination for New Zealanders, especially in Summer, however, in contrast to Queenstown, it is much more peaceful.

Day 9: Wanaka - Franz Josef

Today, by way of the Aspiring National Park, the Haast Pass, and the Westland National Park, you will reach the glacier region of the Southern Alps. There, the Fox Glacier and the Franz Josef Glacier - unique in the temperate latitudes - slide down to a height of 300 m above sea level.

An Ice Explorer Tour is highly recommended for you to enjoy the glacier with different angles. During the tour, the helicopter ride will present you with a panoramic view of the glaciers and the hiking on the glacier will allow you a close touch and deep understanding of its spectacularity.

You will spend the night at the foot of the glacier.

Day 10: Franz Josef - Punakaiki

On the way to Punakaiki, you could make a stop at the gold mining towns of Hari Hari or Ross for a tour of old gold mines.

In another one hour or so, you will arrive at Hokitika, a small town established based on several gold finds. It is the processing center of the New Zealand greenstone now. You can have another stop here to visit a jade manufactory and buy some jewelry for your beloved ones.

Tonight, the resort is only a stone's throw from Punakaiki Beach and surrounded by the Paporoa National Park.

Day 11: Punakaiki - Abel Tasman National Park

Today you will drive into the Abel Tasman National Park, New Zealand's smallest national park which mixes physical exertion with beach life perfectly into its style. You can explore it by hiking, water taxi, kayaking, helicopter, catamaran, or many other ways.

Located in the park, your lodge surrounded by pristine waterways and native forest will create a secluded world not accessible by road.

B

Abel Tasman National Park

Day 12: Abel Tasman National Park

Today is free for you to explore the park in your preferable way.

In the park, charming beaches lie between the lush woods and rolling tides, clear streams wind through the mossy valley to join the ocean, grotesque rocks are cloaked in a regenerating forest, and various birds and sea creatures haunt here and there.

Te Pukatea is a crescent-shaped sandy beach, with a trail leading to Pitt Head and finally to the ruins of an ancient Maori fortress where terraces and food pits are still visible. Standing on it and enjoying its commanding views, you will understand why the Maori chose to build the defensive fortification here.

B

Abel Tasman National Park

Day 13: Abel Tasman National Park - Blenheim

Continue your journey to Blenheim. On the way, you will pass Nelson, a sunny city buzzing with creative energy and offering colorful indoor and outdoor activities.

Located in the heart of Marlborough that is famous for viticulture, Blenheim is one of the sunniest towns in New Zealand. The composition of the earth, high sunshine, long autumn, and cold winter, are excellent conditions for premium wine, especially for Sauvignon Blanc. In and around the town, you can find an array of wineries, cafes, restaurants, gourmet outlets, and golf courses.

Day 14: Blenheim - Kaikoura

Today is waiting for you with a special highlight: an overnight in the Greystone Pure Pod, a luxurious glass Eco-cabin located above a beautiful organic winery in Waipara Valley.

While you are tucked away in your private own private oasis, you will be overwhelmed by the vast views down onto the winery and up the valley. Sometimes, you may see workers in far distance beavering away in the vines managing the foliage wires or picking grapes. At night, everywhere is silence and only the stars in the sky watch you curiously.

Day 15: Kaikoura - Christchurch

In Kaikoura, sperm whales occur regularly, attracted by the rich food supply of the warm ocean currents. You can also see fur seals lying on the rocks along the highway, and with a little luck, even dolphins will jump acrobatically out of the water.

For your last evening in Christchurch, we recommend you have a stylish dinner on the historic tram.

Day 16: Christchurch - Departure

After breakfast, drive to the airport, drop off your rental car, and then be ready for your homebound flight.
Inquire Now
Gallery
Mount Cook

Lake Wanaka

Lake Wanaka

Milford Sound

Mount Cook
What Our Clients Say
"Great Service and Value", "Exceed All Expectations", "Highly Recommend".
How It Works
Tell us your tour ideas

Complete our inquiry form

Discuss with a travel specialist

Customize your itinerary

Securely book your tour

Confirm when you're satisfied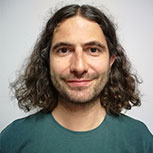 CONTACT A TRAVEL EXPERT
1-to-1 Service | Reply within 24hrs | Expert's Advice