14-Day Egypt, Jordan & Israel Explorer
Tour Style: Private Tour (No Join-in Group Tour)
Tour Route: Cairo - Aswan - Edfu - Luxor - Cairo - Amman - Jerash - Amman - Petra - Allenby Bridge Border - Jerusalem - Bethlehem - Tel Aviv
Tour Code: ODY-ME-001
Highlights :
Learn about the history of ancient Egypt from pyramids, temples and other historical sites
Take wonderful pictures with the rose-red carved buildings in Petra
Experience the sacred atmosphere when walking around the old city of Jerusalem
Any part of this itinerary can be tailor-made to fit your needs, e.g. tour length, activities, destinations, hotels.
Travellers rating:
4.9/5
4.888888888 of 5 stars

Based on 9 reviews
X
Reviews on This Tailored Tour
This tour rating 4.9 out of 5 based on 9 reviews.

Review of Odyssey Tours tour of Egypt, Jordan and Israel – February / March 2018I found Odyssey Tours online. The other tours of this area were not leaving when my wife and I were available to travel, and I discovered that Johnny Li, the agent I dealt with, could arrange the trip to fit our timetable, and the cost was not significantly greater than for tours with larger groups. I even made some late changes to our itinerary that he was able to accommodate.We arrived in Cairo and were met at the airport and driven to our hotel in Giza. We could see the pyramids from our hotel, which was very comfortable. We took a taxi to Old Cairo and wandered through the old Orthodox churches, Mosques and markets. The next day, we were picked up early by our excellent guide, Mohamed Yousef, and driver Ayman Abdel Salam who expertly navigated the Cairo traffic to take us to the Pyramids. Mohamed knew all the history but also made sure we were not harassed by the numerous hawkers. We went into the Great Pyramid and visited the best sites to get photos of the three large pyramids. We could have taken a camel ride, but decided against because we had been on camels before and they are not the most comfortable means of transport. We then visited the Sphinx and in the evening, were picked up again to be taken to a sound and light show at the Sphinx. The next day, we were off to the airport early to fly to Aswan and then to Abu Simbel.At Abu Simbel we met our guide for the rest of Egypt, Ahmed Mahmoud. Abu Simbel is a must see and Ahmed turned out to be a real treasure. Our driver, Hosni Mubarak ( he shares a name with a famous Egyptian) drove us very safely the three and a half hours back to Aswan which we had to reach before dark according to local laws. At Aswan, we visited the High Dam, a Nubian village, Temples at Philae, Hathor and went for a sail on a felucca. Ahmed knew people everywhere and his interactions and knowledge made the whole experience so much better for us. We then set off down the Nile on a luxury riverboat, the Amyj Livingstone, a floating hotel with great meals and accommodation. We stopped at several places on our way to Luxor to observe magnificent temples and museums, always guided by Ahmed who organized a sulky and tickets.At Luxor we took a balloon ride over the Valleys of the Kings and Queens – this is highly recommended and the pilot pointed out features while positioning the balloon so that we could observe the sunrise and the landscape. Our tour of the Valley of the Kings and Queens with guide Ahmen and driver Osama Shawky included visiting about ten tombs, all different and all magnificent. We also visited the Temples of Edfu and Carnak, again they were just beautiful.We then flew to Amman in Jordan and met our driver/guide, Fakr Eddin who had a detailed knowledge of his country and he took us for walks through the city and to Roman ruins. We drove south to Wadi Rum through mostly desert landscapes and stayed in a desert camp where The Martian was filmed. Again, an experience not to be missed. Fakr organized for a change of hotel for our visit to the Dead Sea and his consideration and help was outstanding. He drove us to the border with Israel and negotiated our transfer across the Allenby (King Hussein) Bridge. Into Israel, we were met by Viano Raed, our gentle driver who gave way to pedestrians and merging traffic and made us feel very safe, while pointing out different things as we climbed from Jericho to Jerusalem. Our hotel was close to the Old City so we spent the afternoon wandering its alleys and observing Jews and Palestinians peacefully going about their lives. The following day, we met Marwan Attieh, our guide who changed our itinerary to fit in with what we had already seen on our own the day before. Nothing was too much trouble and we followed the biblical trail with detailed explanations along the way. Our last day was to Tel Aviv where we strolled through the Old Jaffa area on the Mediterranean and observed families down by the harbour and we had a beer and olives in an outside café and watched the world go by.The guides sometimes took us to tourist shops but there was never any pressure to buy, and we didn't most of the time. They also took us for coffee, bought local delicacies to share and gave us advice when we said we were thinking of buying something, always without any expectations. We felt safe the whole time – there are armed military and police, but they are also in Paris, London Madrid etc, it is a modern fact of life and it is a bit comforting to see people on patrol in tourist areas. There were not great numbers of tourists, which was an advantage for us because we never had to queue.

Johnny Li helped us book our trip to Egypt. He was prompt at returning emails and was extreme helpful to make changes even after we had agreed to the itinerary. He also made sure we stayed in our budget. We are super excited about this trip

I booked a private tour with Odyssey. The tour hasn't started yet and we have working Reinself Wei, the agent to make the arrangements. It has been wonderful. He has patiently gone through several iterations of the itinerary and answered all our questions to our satisfaction. We are very happy with his services.

I haven't booked a trip yet, but great help & communication from Emily. Many thanks

Fantastic service. The trip Leila planned for us perfect! We loved every minute of it and planning it was simple with Leila doing all the work!!!
What Our Clients Say About Us
"Quick Reply" "Knowledgeable Guide" "Helpful Driver" "Highly Recommended"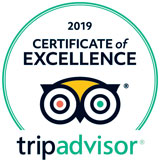 2012 – 2018

TripAdvisor
Certificate of Excellence

5000+

positive reviews

98%

would recommend us
Temples of Karnak, Luxor

Jerash Ancient Ruins

Mt. Olive in Jerusalem

Petra Rose City

Nile Cruise

Pyramids in Cairo
More

Why Choose Odynovo
Tailored Itinerary

Free tailor-made itinerary
Flexible travel date

Private Tour

Private guide & A/C vehicle
Greatest value for money

Professional Services

Quick reply within 24hrs
24/7 fully backup
Quick Question
Guaranteed response within 24 hours