About This Trip
Discover many different highlights of charming Japan on this journey. Get to know sake culture in Japan's top sake producing region Nada Sake District. Experience local transportation. Learn about Japan's history in Hiroshima. Explore Kyoto and Tokyo's top sites like Fushimi Inari-Taisha, Kinkaku-ji Temple, Senso-Ji Temple, and Meiji Shrine. Admire the iconic Mount Fuji.
Itinerary Summary
DAY

PLACE

HIGHLIGHTS

1

Osaka

Arrival

2

Himeji, Kobe

Himeji: Himeji Castle
Kobe: Hakutsuru Sake Brewery Museum

3

Osaka

Free to Explore the City

4 - 5

Hiroshima

Itsukushima Shrine, Atomic Bomb Dome, Peace Museum

6 - 7

Kyoto

Fushimi Inari-Taisha, Kinkaku-ji Temple, Nijo Castle, Gion

8 - 9

Tokyo

Senso-Ji Temple, Meiji Shrine, East Gardens of the Imperial Palace, Japanese Tea Ceremony

10

Mt. Fuji

Mt. Fuji, Lake Kawaguchiko

11

Tokyo

Departure
Collapse All
Itinerary
Day 1: Arrival, Osaka

Honshu, Japan's largest island home to more than 80% of its total population, is the birthplace of Yamato people and Japanese culture. From Osaka to Tokyo, this Honshu Discovery will present with you all the essence of this exotic nation and its people.

On arrival at Osaka airport, be met by an airport assistant who will give you your trip documents and direct you to the shuttle bus to your hotel. The rest of the day is yours to relax or do light adventures around your hotel.

Day 2: Himeji and Kobe By Train

One or two hours west of Osaka, the UNESCO-listed Himeji Castle is one of the finest examples of ancient Japanese architecture surviving typhoons, earthquakes, and wars. For its brilliant white appearance that looks like an elegant white heron extending its wings in flight, people nicknamed it White Heron Castle.

At the Hakutsuru Sake Brewery Museum in Kobe, you will learn about the brewing process of Japanese sake, in old and modern ways, and sample some of the beloved types.

Late in the day, spend a couple of hours walking around Kobe Harborland, looking at the sea and refreshing your mind, exploring its lovely shops and restaurants. Don't forget to try the high-class Kobe beef!

Day 3: Osaka Free Day

It is a full day to explore Osaka, the commercial center of Japan, at your pace. To echo the past of Osaka, why not wrap yourself in a kimono and stroll along the Edo Period shopping street in Osaka Museum of Housing and Living.

For food lovers, Dotonbori Street, named after its neighboring canal and crammed with diverse restaurants, food stalls, and bars, is waiting for you. As the Kitchen of Japan, Osaka will not let any epicure down.

Day 4: Osaka - Hiroshima

Leave Osaka behind and head to Hiroshima by train.

To most of the world, the name of Hiroshima is bound to the devastating atomic bomb in World War II. Today, Hiroshima attracts visitors from all over the world with its moving message of peace and the UNESCO World Heritage Site on the island of Miyajima.

Day 5: Itsukushima Shrine & Hiroshima Peace Memorial Park

Home to the three goddesses of seas and storms, Itsukushima Shrine has been a holy place of Shintoism since the 6th century. Today, its striking red Torii has become one of the iconic images of Japan. At high tide, when drifting on the boundless sea, suddenly, an outstanding red torii floating calmly on the water comes into your sight. Behind it are the otherworldly palaces and forest mountain peaks. No wonder the ancient people would believe that they were getting close to an immortal land.

In the afternoon, return to Hiroshima still by ferry and visit Hiroshima Peace Memorial Park, the museum inside it, and the Atomic Bomb Dome -the only structure left near the bomb's hypocenter. Facing up to the disasters brought by war may be too cruel, but always makes us cherish the hard-won peace even more.

Day 6: Hiroshima - Kyoto, Nijo Castle & Gion District

For over 1,000 years, Kyoto in Western Honshu had been the capital of Japan until Tokyo took the throne in 1868. Millenarian accumulation has made it a charming city rich in historical relics and Japanese traditions.

Arrive in Kyoto by train and start your city discovery from the Nijo Castle built in the early 17th century. With a knowledgeable English-speaking guide, you will stroll through its spacious grounds, glance at the Chinese style Karamon Gate, step on its so-called nightingale floors and walk into the elegantly decorated Ninomaru Palace - Tokugawa Shogun's residence to witness the great power of Edo Shogunate.

Later, in the historic entertainment quarter, Gion District, you will catch a glimpse of the very embodiment of old Kyoto - geishas with refined and artistic dressing.

Day 7: Temple and Shrines in Kyoto

As the spiritual heart of Japan, Kyoto homes some 2,000 temples and shrines. How can you leave Kyoto without visiting some masterpieces of its religious architecture?

See what we picked up for you: Kiyomizu-Dera Temple - the oldest one with a large veranda jutting out over the hillside and offering an outstanding panorama of Kyoto, Sanjusangen-do Temple - famous for housing thousands of vivid statues of Kannon, Kinkaku-Ji Temple -also known as the Golden Pavilion, and the most outstanding Fushimi Inari-Taisha. Dedicated to the god of rice and wine, Fushimi Inari-Taisha spans an entire mountainside and features a 2.5 miles path lined with thousands of vermilion torii gates.

Day 8: Kyoto - Tokyo

Bid Kyoto this morning and head to the modern capital Tokyo by Shinkansen, which was once the envy of the world in traffic history.

Settle down in your hotel and have the rest of the day at leisure. You may like to lounge about a green space nearby your hotel, explore the huge department store in Ginza, or check out the restaurants and pubs in Shinjuku. If you are into anime, Akihabara Electric Town will be to your liking.

Day 9: The Highlights of Tokyo with Tea Ceremony

For helping Japan cast off its feudal cloak and grow into a rich modern country, Emperor Meiji has won the adoration from Japanese people for centuries, which can be testified by the devotional worshipers you will see in Meiji Shrine. Though with a rare chance to see the residence and office of this beloved ruler, you can always take a stroll through the East Garden of the Imperial Palace. It is a place baptized by the years but with verdant green and colorful flowers blooming all year round. Get out from the imperial garden and walk into a low-profile tea house, where a traditional and artistic Japanese Tea Ceremony will give you a moment of spiritual purity. Later on, at Sensoji Temple, pay your respect to Kannon - the Buddhist Goddess of Mercy, and then spend some time exploring its market street Nakamise Dori where visitors have been searching for religious offerings and snacks for centuries.

Day 10: Mt. Fuji and Lake Kawaguchi

No Japan tour is complete without Mt. Fuji, so let's focus the day on this mountain that the Japanese are proud of. A close view from Kawaguchiko 5th Station is a must, but, to truly enjoy its legendary beauty, you need to take a cruise on Lake Kawaguchi or get to a vantage view platform by Mount Fuji Panoramic Ropeway. Seen from a distance, Mt. Fuji looks like an elegant madam intoxicated in the scenic setting around it. Later on, when stopping at the village of Iyashi no Sato for a glimpse into traditional Japanese folk houses and lives, you will be overwhelmed by her beauty again.

Day 11: Tokyo, Departure

Bid farewell to Japan! The jolly good holiday has come to the end, but the traditional and open Japan is always here to welcome you again.
Inquire Now
Gallery
Nijo Castle, Kyoto

Mt. Fuji

Itsukushima Shrine, Hiroshima

Senso-ji Temple, Tokyo

Meiji Shrine, Tokyo

Fushimi Inari-Taisha Shrine, Kyoto

Japanese Food

Osaka Night Street View
What Our Clients Say
"Great Service and Value", "Exceed All Expectations", "Highly Recommend".
How It Works
Tell us your tour ideas

Complete our inquiry form

Discuss with a travel specialist

Customize your itinerary

Securely book your tour

Confirm when you're satisfied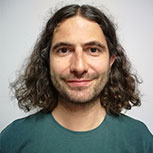 CONTACT A TRAVEL EXPERT
1-to-1 Service | Reply within 24hrs | Expert's Advice