Country overview
One of the most beautiful countries in South East Asia, Vietnam attracts travelers to its natural landscapes, vibrant cities and pristine beaches. A land filled with cultural diversity and rich heritage where visitors come from all over the world to see its quaint floating markets, endless paddy fields and the fairy-tale views of the world-famous Halong Bay. In fascinating cities like Hanoi and Ho Chi Minh City, ancient temples and pagodas coexist with towering skyscrapers, in a chaotic wonder full of delicious food and mopeds zooming by.
Vietnam is the perfect destination for those willing to know an ancestral culture that encompasses art, history and cuisine, in a country that enjoys a variety of gorgeous inland and coastal landscapes.
Country at a glance
Capital: Hanoi
Population: 95 million
Language: Vietnamese
Currency: Dong (VND)
Time zone: GMT +7
Electricity: 220 V / 50 Hz. Sockets: Type A, Type C, Type F
Dialing code: +84
Best time to visit
Vietnam enjoys a mild tropical climate with strong monsoon seasons that bring high humidity and much rain. Due to the country's length, the weather varies significantly from one region to another. There are four distinct seasons in the north, while in the south there are rainy and dry seasons.
During most months, you will likely experience sunshine and rain in varying quantities, but the best time to visit Vietnam is during the dry season, from November to March. In these months, which are the cooler, nights get chilly in the northern part of the country, even below zero in mountainous areas, but you will not have to worry about monsoon rains flooding the cities with poor drainage systems. Low humidity and comfortable temperatures make it the perfect time to explore the country. South Vietnam experiences warm temperatures throughout the year.
You can find excellent deals on flights and accommodations during the rainy season, from May to October, when the monsoons bring brief heavy showers, although that rarely disrupts travel plans.
Top cities to visit
A fast-developing country, Vietnam is one of the most sought-after destinations in Southeast Asia. There are countless options, from bustling big cities to quiet small towns, waiting for you to discover them. Here are some must-visit places that will make your trip to Vietnam a memorable experience.
Hanoi
With many examples of French colonial architecture, Hanoi is the best place to dive into Vietnamese city life, history and culture. Visit the Ho Chi Minh Mausoleum before exploring the Old Quarter near Hoan Kiem Lake, where you will find market streets, lively nightlife and delicious local food. Ho Chi Minh City
The former Saigon, a bustling commercial and financial center, houses many of the most important historical landmarks of the country, from the War Remnants Museum to the Reunification Palace. Visit the famous Binh Tay and Ben Tanh markets before trying a mouth-watering bowl of pho.
Hoi An
Once an important trading port in Vietnam's central coast, Hoi An has escaped from modern development and managed to maintain a peaceful and charming atmosphere. Get lost in the Old Town, visit the famous Japanese Bridge and explore temples and beaches by bicycle. Hue
The capital city of the Nguyen Dynasty until 1945, Hue is sitting on the banks of the delightful Perfume River. This UNESCO World Heritage Site is famous for its historic values, with the spectacular riverside Citadel as the city's main attraction, and there are several gorgeous beaches within miles.
Nha Trang
Vietnam's best beach resort city attracts visitors through a six-kilometer stretch of coastline with heavenly beaches of clear waters. Go scuba diving, try delicious fresh seafood or visit a nearby fishing village; Nha Trang offers a wide range of recreational activities.
Sapa
Standing in the lush hills of Northern Vietnam, Sapa is one of the most popular destinations of the country. This famous trekking base provides spectacular views of rice terraces that have been worked for centuries and are still today. Local specialties are not to be missed.
Top things to do
Vietnam is a country full of attractions, a true paradise for visitors whether they are looking for historical sightseeing, natural landscapes or pristine beaches. Colonial heritage, blend of French and Asian influences, world-famous cuisine... Even crossing the street can be a memorable experience here. You can never get tired of exploring Vietnam.
Take a Ha Long Bay cruise
In Northern Vietnam, almost 2,000 scattered limestone islets give shape to one of the most beautiful and striking sceneries in the world. Explore caves and beaches, feast on succulent seafood and go kayaking around this stunning natural wonder. Explore Vietnam war sites
Several sites across the country show visitors the horrors that Vietnam went through only a few decades ago. The War Remnants Museum and the famous Cu Chi Tunnels in Ho Chi Minh City, and the Hoa Lo Prison in Hanoi are among the most visited spots.
Visit a floating market in the Mekong Delta
Can Tho is the largest city in this area in the far south of Vietnam, and a popular base for boat-trips and visits to cultural sites, such as the Cai Rang floating market, the biggest and most famous in the Mekong Delta.
Hike through rice fields in Sapa
Sapa -an old French hill station and home to a diverse mix of the country's ethnic minorities- is considered one of the best trekking spots in Vietnam; the perfect place for hiking through endless hills terraced with rice fields.
Wander around Hanoi Old Quarter
In this fascinating area of Vietnam's capital city, you can admire its French-colonial architecture along narrow alleys packed with motorcycles, in a paradise for history and art lovers. In the evening, you can attend the famous water puppet show at the Thang Long Theatre.
Take a food tour in Ho Chi Minh City
Sample some of the best street food with the help of a local in the former Saigon. A delicious mix of tastings and unique combinations of flavors: try Vietnamese renowned cuisine while enjoying the main highlights of the city. An authentic local food experience! Admire marvelous views from the Golden Bridge
An incredible viewing platform hold up in the air by two giant stone hands is the main highlight of Ba Na Hills, a charming hill station west of Da Nang city. Take the -longest in the world- cable car up to the top of this French villa and enjoy an unforgettable scenic overlook.
Enjoy nature at Phong Nha National Park
Karst mountains, waterfalls, lakes, unspoiled jungle, underground rivers... Phong Nha National Park, home to the largest cave in the world, is an adventurer's paradise. Hike, paddle or just relax at this impressive UNESCO World Heritage Site in north-central Vietnam.
Shopping
There are thousands of markets in Vietnam, where you will find unique handicrafts, clothing or food items of all kinds. Prices are rarely listed on the products; you'll have to ask the vendors, so bargaining is expected.
Tailored clothing
Tailors can be found all over Vietnam, but most of them are concentrated in Hoi An, with some of them offering suits and dresses made to measure in only 48 h. Prices depend greatly on the quality so be aware that you get what you pay for: better workmanship costs more, and so do better fabrics.
Ao Dai
This traditional tightly-fitting dress, worn over trousers, is considered the national costume. You can have it custom-made, but expect to pay at least three times more than for one bought in any tourist market. Silk
The main trading product in South East Asia, silk is widely sold in the country. You will find it in markets or silk stores in Hoi An, Hanoi and Ho Chi Minh City, but not all vendors offer authentic silk, so make sure to do some research on the store you intend to buy from. You can buy a roll to take it home with you.
Coffee and Phin filters
Famous for its preparation and taste, coffee is one of the most popular and high-quality products in the country. In addition to beans or ground coffee, you can also buy the Phin filters which are filled with coffee grounds and hot water and placed directly over an empty cup.
Vietnamese Souvenirs
Everybody likes to buy gifts during trips, and you will probably want to get a few souvenirs for your loved ones. Options are endless: conical hats, watercolor paintings, colorful lanterns, propaganda posters, lacquerware...
What to eat
Since Vietnamese restaurants started operating in most major cities around the world, Vietnamese food has already become very popular and highly appreciated everywhere. It is considered extremely healthy, relying more on fresh vegetables and herbs than on meat, being low in sugar and using very little oil and dairy. Influences from Chinese, French and Indian cuisines make Vietnamese recipes a paradigm of fusion food.
Pho, a Vietnamese soup consisting of broth, rice noodles and sliced beef, is the national dish and, together with the famous spring rolls, the most well-known outside the country. In Vietnam, dishes vary greatly from north to south, even with the same dishes. Northern favorites include bun cha, grilled marinated pork served with thin rice noodles; and banh cuon, steamed rice rolls filled with ground pork and wood ear mushrooms. In Central Vietnam, they are big fans of spices and dipping sauces. In the south, there is a preference for sweetness, with ca kho to (claypot fish) as the signature dish.
Rice and noodles are used as staple food, and fruits like mangoes or tamarinds are very popular, same as do ngot (sweets) and do trang mieng (desserts). Vietnam is the second largest coffee producer in the world. Vietnamese coffee, Phin filtered and traditionally served with condensed milk, is high in caffeine and has a thick lingering taste.
Dining options range from street stalls to fine restaurants. As in other Asian countries, shared dishes are placed in the center of the table and diners serve themselves.
Getting around
Several countries offer direct daily flights to Vietnam's two main international airports: No Bai Airport (Hanoi) and Tan Son Nhat Airport (Ho Chi Minh City). The country, long and narrow, also has affordable domestic flight connections, making it the most convenient way to travel within Vietnam. The Ho Chi Minh City-Hanoi air route is one of the busiest in the world. Vietnam's trains are an inexpensive and relaxing way to journey through the country but since a train ride from Hanoi to HCMC can take up to 35 hours (famous Reunification Express railway system), they are not recommended for those who want to get from one city to another in the fastest way possible.
Vietnam´s extensive network of buses can be a convenient way to explore the country on a budget and get to remote areas, but traffic conditions are chaotic almost everywhere, mainly due to the incredible number of motorbikes that fill the streets. Unlike big cities, many small towns are perfect for cycling trips.
Dressing
Vietnam is hot and humid, so fabrics like cotton and silk are advisable. You will be wearing casual t-shirts, shorts and flip-flops or sandals most of the time. Vietnamese people dress conservatively, although fashion in major cities is getting westernized because of the number of foreign expats and Vietnamese culture being more opened to the western world; you should wear comfortable light clothing but try to avoid short-shorts, sleeveless tops or revealing dresses inside pagodas, temples (especially HCM Mausoleum) or even in small villages and markets.
North Vietnam can be chilly during winter, so pack at least one jumper or jacket. It is hot and wet from April to early October; a lightweight raincoat will be useful if you visit the country during this time.
Do not overpack. Clothing in Vietnam is very cheap and you will surely buy some, so make sure you leave space in your baggage, but do not forget to bring a hat, sunscreen and mosquito repellent.
Accommodation
Vietnam has a prominent position in the South East Asia backpacking route but, during the last decades, the country has also gained high recognition as a luxury destination. Therefore, accommodation in Vietnam caters to all budgets, ranging from simple, inexpensive hostels and family-run guesthouses to top-end city hotels and beach resorts from international chains. Older hotels tend to be austere, while newer places will offer better value in terms of hygiene and comfort.
Hotels along the coast usually raise their prices during the high season, but the constantly increasing number of hotels and their competition cause lower prices for travelers, making it is easy to find reasonable-priced accommodation throughout the year. By and large, standard is good; you will be pleasantly surprised in the quality of hotels in Vietnam. A popular form of accommodation in the mountainous areas of Northern Vietnam is homestay: living with a local family and sharing their house is the best way to see the daily and village life of the ethnic minorities.
Most Popular Vietnam Tours
What Our Clients Say
"Great Service and Value", "Exceed All Expectations", "Highly Recommend".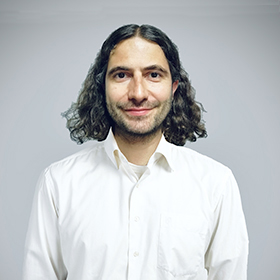 CONTACT A TRAVEL EXPERT
1-to-1 Service | Reply within 24hrs | Expert's Advice
STAY IN TOUCH WITH US
Subscribe to our newsletter so we can provide you with insider travel information, exclusive offers, and discounts.