8 Experiences You Shouldn't Miss in South Africa
Last updated: Dec 30th, 2022
South Africa, where you can see leopards preying, lions fighting, giraffes slowly blocking your way, and waves of the Cape of Good Hope roaring, is a country that most closely resembles Africa. But when you travel through the European style towns along the Garden Route, enjoy the steak with wine and sunset on the beautiful beaches, you might not feel like you are in Africa. Its diverse cultural features, warm and hospitable people, various wild animals and majestic landscapes will offer you a range of fantastic things that are worth experiencing.
Hike Table Mountain
Listed in the New Seven Wonders of Nature, Table Mountain is Cape Town's most iconic landmark. It is the general name of a group of magnificent mountains like Lion's Head, Signal Hill, Devil's Peak, etc. The flat top of the mountain is covered with clouds all year round, just like a white tablecloth on a large table. Sometimes the clouds will accidentally disperse, but such days are few and far between. You can take a cable car or hike up to the top to overlook the stunning Cape Town and Table Bay from multiple angles. Table Mountain, Cape Town Overlooking Table Bay, Cape Town
Explore the Cape of Good Hope
As a symbol of Africa, the Cape of Good Hope is an attraction where every traveler will come. It's a slender rocky headland that inserts directly into the sea like a sword. On one side of the Cape, there are a historic lighthouse built in 1857 and an indicating pillar which clearly shows the distance from the lighthouse to ten famous cities in the world. For example, it is 9, 294 kilometers from Cape of Good Hope to Paris, 12, 541 kilometers to New York and 11, 642 kilometers to Sydney. The beach in Cape of Good Hope
Tourists come here mostly for its fame of "the southern tip of Africa", but this is a common misconception. In fact, the southernmost point of Africa is Cape Agulhas about 150 kilometers to the east-southeast. However, you will never be disappointed because the Cape of Good Hope is the most south-western point of the African continent, and home to some world's oldest floras and at least 250 species of birds. Cape Point, Cape of Good Hope
Taste wines in the old vineyards
South Africa is one of the ten largest wine producing regions in the world. The history of South African wine can be traced back to 1659, with the first bottle produced by Jan van Riebeeck. The topographical differences and regional climatic conditions contribute to a diversity of grape varieties and qualities, and the most popular wine varieties are Chenin Blanc (also called Steen) and Pinotage. Pinotage is a unique variety cultivated by South Africa itself. When it comes to South African wines, it is inevitable to mention Pinotage. The main wine producing area of South Africa is concentrated around the Cape Town, with major vineyards at Constantia, Stellenbosch, Paarl, and Worcester. Among them, Constantia is the oldest winemaking area. When you come to these old vineyards, you can not only enjoy the fascinating pastoral scenery but also taste the pure wines. The grape vines
Cycle the Garden Route
The Garden Route is a coastal highway that stretches from Cape Town to Port Elizabeth, with a total length of about 800 kilometers. And the 300-kilometer first-class coastal road from Mossel Bay to the Storms River is highlighted for cycling and self-driving travel enthusiasts. Cycling tourists on Garden Route
There are numerous lagoons, forests, canyons, beaches and the most memorable seaside towns to explore along the way. You can visit the Post Office Tree in European style Mossel Bay, wander around by a small steam train in George Town, taste the fresh oysters in Knysna, go fishing or join in water activities in Plettenberg Bay. If you like to find somewhere quieter to have a stopover, the Tsitsikamma Coast National Park is an ideal place to enjoy the tranquility. If you want to experience the adrenaline rush, the Bloukrans Bridge in the park is one of the highest commercial bungee jumping points in the world, and you will be completely embraced by the magnificent nature as soon as you jump off.
Game drives in Kruger
Covering an area of about 20,000 square kilometers, Kruger National Park is the largest wildlife park in South Africa, also one of the world's best-preserved and most diverse wildlife reserves. A lion in Kruger National Park
The best time to visit the Kruger is the dry season from June to September, and the best way is to take a park's sightseeing convertible with an experienced driver who can help to find animals and enter areas outside the road as needed. You can enjoy game drives to see Big Five (rhinos, elephants, lions, Cape buffaloes, and leopards) at sunrise and sunset, which are the times when animals are active. A rhino in Kruger National Park
Capture pictures of African penguins
Can you image that you can watch the penguins in South Africa? Yes, don't have to go to the South Pole to see those little guys, and you can capture this perfect penguin photograph in the African penguin colony - Boulders Beach, located in the Cape Peninsula, near Simon's Town. From just two breeding pairs in 1982, the penguin population has grown to about 3,000 birds in recent years. At 68-70cm high and 2-5kg weight, these African penguins are much smaller than those in the South Pole. A small pink gland above each eye helps them cope with high temperatures in South Africa. They always make donkey-like braying sounds, stay in groups among the boulders or lie on the beach. The African penguins on Boulders Beach
Watch whales in Hermanus
There's a place where you can see whales up close without going out on a boat. That's Hermanus, the best land-based whale watching spot in the world. Every year, different kinds of whales come to South Africa to mate and breed, and the southern right whale is the most special one. They are tame creatures and like to cruise along the coastline, sometimes even just a few meters from the land.
The southern right whales are like natural performers and sometimes make some interesting moves: jumping several times in a row to make a loud sound like a cannon, or immersing the heads into the water with the tail fins exposed to the water surface, which is called "Fluke Up Dive". Every action of the Southern Right Whale is so exciting to the people.
The best time for whale watching is from August to November, and a whale watching festival is held for three days in late September or early October each year. You can fully appreciate the unique natural beauty, watch different kinds of whales, indulge in music and local cuisine, and participate in many other activities during the festival.
Visit ostrich farms in Oudtshoorn
Oudtshoorn is the ostrich capital of the world because of its reputation for ostrich farming. Coupled with patches of purple lavender dancing in the breeze, distributing an alluring aroma, the ostrich farm has become one of South Africa's most popular tourist attractions. Ostrich is a very intelligent big bird. As long as you stand on the edge of the fence for photos, it will move close to you, craning neck and then peck at your palm to seek food. The toes of African ostriches are particularly muscular. As a result, the running ability of African ostriches is very amazing, and one powerful kick is enough to kill a lion. You will know more about it after visiting the exhibition room and breeding camp on the farm.
Have all these charming things sparked your wanderlust? Just put them on your "to do list" and tailor your trip with Odynovo to make them come true. South Africa is the perfect combination of modern civilization and primitive nature, a place waiting for you to discover. Pack your bags and come with us!
What Our Clients Say
"Great Service and Value", "Exceed All Expectations", "Highly Recommend".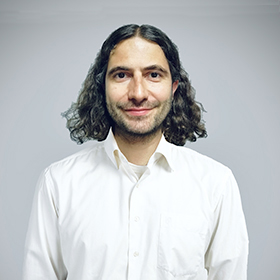 CONTACT A TRAVEL EXPERT
1-to-1 Service | Reply within 24hrs | Expert's Advice
SUBSCRIBE TO WIN A FREE TOUR
Subscribe to our newsletter for a chance to win a free 7-day Peru tour! And more insider travel news, exclusive offers, and inspiration will be sent straight to your inbox.