All relationship will come to this stage: going away together to a foreign place as a couple. This idea may look intimidating at first sight: because a foreign country indicates uncertainty, and spending more than a week together is simply daunting, especially if you do not live under the same roof. Before reading this article, you probably have read stuff that presents the risks of breaking up you may face when having a first trip together. Nevertheless, my thinking is just the other way round. Traveling with your significant other for the first time is one of the most amazing things you can have in life, and your mindset determines the outcome. Believe it or not, there are lots to learn, to achieve, and to cherish when you embark on a journey hand in hand. I am not saying there are zero challenges, but with more preparation in mind, you will be fine, so will your relationship. Ditch the tips on how to not killing each other during the trip, we are discovering the beauty of traveling with a new partner. You will work together as one
We expect our partner to be both a good lover and a great team player in life, and I believe they hold the same expectation for us as well. Have you assembled furniture together? You work closely and aim for completing a common goal. Going on a trip is pretty much like that, except for the fact that more efforts are required to put into planning and discussion. If outdoor activities are involved, such as hiking and camping in the wild, the experience will turn two brains into one for better results. And as you split responsibilities to make sure both enjoy your time away, it is at that time that you realize you can work like the best teammates ever and develop mutual trust.
Getting to know more about each other
So you have been seeing each other for a while, but there is no way that you have known him or her like the back of your hand. The hectic routine of city life is just not designed for revealing what we truly are. But a trip can break our tough act. Airplane trips, hikes on the mountains, long car drives, there are many good timings that you can have deep discussions or talk about topics beyond daily life. It helps you to not only learn something new about each other, but also know that you both are on the same page about something. The most embarrassing moments, childhood memories, when was the last time we cried… Questions like this are said to make people fall in love and the results have been testified by New York Times columnist, Mandy Len Catron in recent years. The logic behind this is that these questions bring out the details of our short lives which we are usually too busy to share with someone else, it thus boosting intimacy between the two. You can even prepare the questions before departure so as to avoid unwanted momentary silence. Traveling together gives you plenty of time and space to explore each other.
Another thing to help get to know your significant other is to try new experiences together, even though some of them may sound bizarre or silly at first. There are things only traveling can reveal a person, so say yes to them and do it together, you will enjoy loads of excitements that daily routine is rarely able to give.
It saves money, plenty of them
Think about it. Traveling solo costs two times more than traveling as two in terms of paying for accommodation and Uber rides, which account for the second largest share of your travel budget. You probably didn't realize that the cost for a private tour for two can actually be cheaper than that for a group tour. Use travel companies that have their own local partners or offices rather than those who outsource, and chances are you can save a lot to spend on something more worthwhile, such as a fine dining experience in the destination. One of the advantages of traveling together is trying different food from the plate of others, which can be hardly achieved when traveling alone.
You will realize that compromise is not that hard
Truth is, a big part of relationship is compromise. People make decisions that do not sound like their style when they go on a trip, specially if they have been looking forward to it for so long. Things most likely to happen are you have divergent opinions on accommodation or activities. Someone used to live a simple life now wants to stay in a luxury hotel and the other prefers to spend more on dining, or he is up for a touristy cultural performance while you are more keen on a night out mingling with the islanders. It happens. What do you do? Here compromise comes in, which is not always bad. To play a fair game, you can be up for both by offering to pay for what you intend to enjoy and sign up both activities on different days.
You will build stronger bonds
Traveling with your partner for the first time can be stressful, as most of us want to make it perfect. Forget about perfection since no one every can achieve that. I am a believer in traveling as one can help de-stress. You may have been used to do all the research and decision-making on your own in the past, but now the burden of hard work can be shared evenly with your loved one, who you know you can trust.
It feels just nice that someone can take care of you when you get sick in the trip, and you are of great help in steering the direction of things. Either way, you help each other throughout the trip and develop a bond that is much stronger than the bond built through museum visits or cooking.
Some memories are meant to be shared
While solo travel is self-empowering and rewarding, there are epic adventures only traveling as a couple can get the best out of them. Imagine having a sunset cruise in Koh Samui or feeling the Magic of the 1001 Nights in Marrakech, these experience are just made for two. More importantly, they will create sweet memories and pictures to which you can look back with affection and even play them at your wedding (if you know he or she is the one)! Some destinations like Cook Islands are made for romantic getaways.
You will become more adaptable
People change when they travel. You may notice the change in your partner's behavior, even the minorest traits. He or she might become less patient than usual, or drink more than they do. Because traveling away from home is many steps away from our comfort zone, it is normal that we behave less like "us". Knowing this beforehand will help you feel more secure when you need to adapt to the unexpected changes.
You will realize that spending some time alone feels good, too
People assume that traveling with a partner means they are supposed to spend every minute together. That doesn't necessarily have to be true, and you don't have to join at the hip. It is fine if you want to stay and enjoy some time yourself or go for activities that your partner is not interested in, and it would be vice versa for him or her too. Have a talk before the trip to see you can live with the idea. The bright side of spending time alone is you can have a break from living up to expectations, and you guys will miss each other more after the short separation. It renders a healthier relationship during the after the trip because you have learned how to give space to each other.
Hands down. Traveling together for the first time can be fun, educational and plays a great milestone for your relationship. Let it take you further to the next stage rather than sowing stress and disappointment. Start creating memories that last long by planning a getaway with your loved one. Have a look at some of the popular destinations for couples, or send us an inquiry for some exclusive recommendations.
Recommended Honeymoon Tours
What Our Clients Say
"Great Service and Value", "Exceed All Expectations", "Highly Recommend".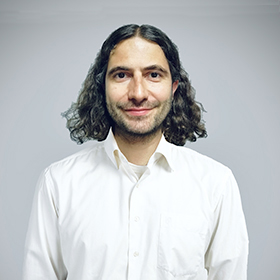 CONTACT A TRAVEL EXPERT
1-to-1 Service | Reply within 24hrs | Expert's Advice
SUBSCRIBE TO WIN A FREE TOUR
Subscribe to our newsletter for a chance to win a 5-day Japan tour for two people! And more insider travel news, exclusive offers, and inspiration will be sent straight to your inbox.