Before my trip to Sri Lanka, I read so many blogs to learn about this small island country and found that it just has everything for travelers: rich cultures, golden beaches, wildlife safaris, warm locals and exotic spicy food, etc. If you are willing to have all these in one journey, Sri Lanka would be the perfect option for your next travel experience. Read the 10 great reasons to visit Sri Lanka and make it your next vacation destination.
1. Fascinating World Cultural Heritage Sites
As a tiny island nation, Sri Lanka is among the smallest countries in the Asia Pacific Region and yet home to 6 amazing UNESCO-protected cultural heritage sites. You can visit the ancient Rock Fortress of Sigiriya where you will marvel at the magnificent palace remains and wall paintings dating back to the 5th century; head to the Sacred City of Kandy to discover the famous Temple of the Tooth which houses a tooth relic of the Buddha and feel the piety of the locals; explore Dambulla Cave Temple, the country's largest and best preserved cave temple that holds 157 Buddhist statues. Every cultural site reflects a majestic past. If you are a culture lover, just enjoy your pace to explore more in this fascinating country.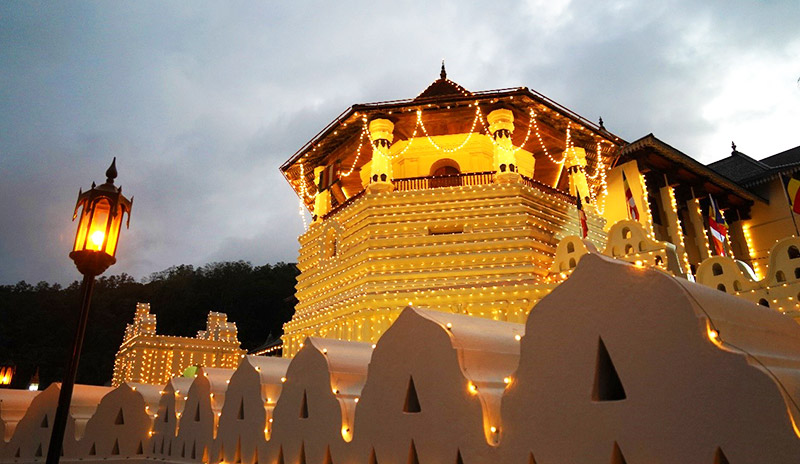 Temple of the Tooth in the evening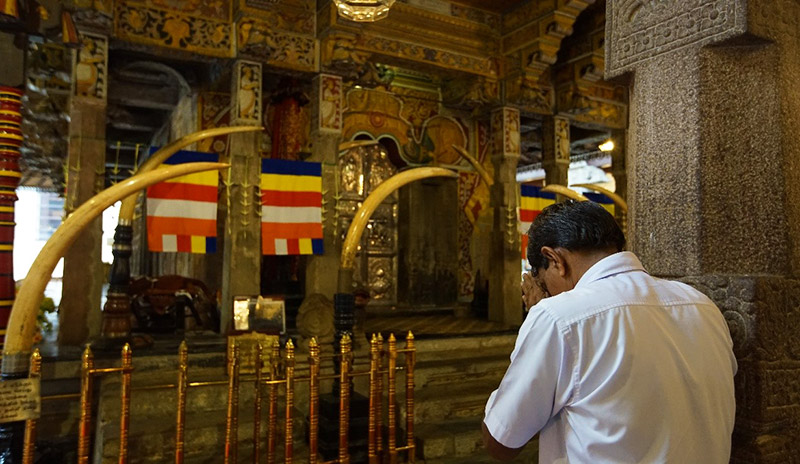 A local man worshiping in the Temple of the Tooth
2. Remarkable cultural diversity
Sri Lanka is a land of religious people, with the majority (about 70%) being Buddhists, which is reflected in the many Buddhist temples and statues across the country. Of course here you can also meet Hindus, Muslims, and people of other religions. As the nation is also influenced by Hindu culture and colonial culture, you will have the chance to admire architecture of various cultures and styles, such as Hindu temples, and houses, churches, castles and towers left by the Portugal, the Dutch and the British.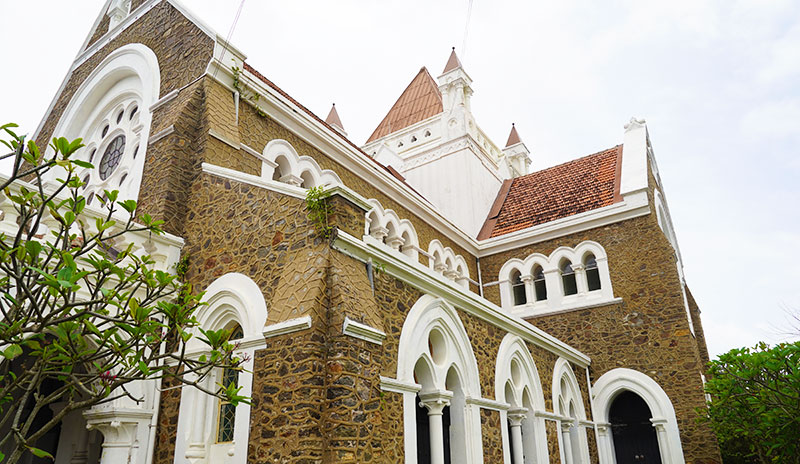 A church built in the colonial period in Ella
3. Wondrous wildlife
With an abundance of elephants, leopards, whales and birds, Sri Lanka is one of the best destinations for seeing wildlife in Asia. Yala National Park is best for spotting leopards while Uda Walawe National Park is excellent for an up-close look at wild elephants. For whales, head to Mirissa or Trincommalee where you'll have a good chance of seeing these lovely mammals. If you are fond of birds, reptiles, or amphibians, take a jungle walk in Sinharaja Forest Reserve, the Sri Lanka's last primary tropical rainforest, which is also an ideal place for photography.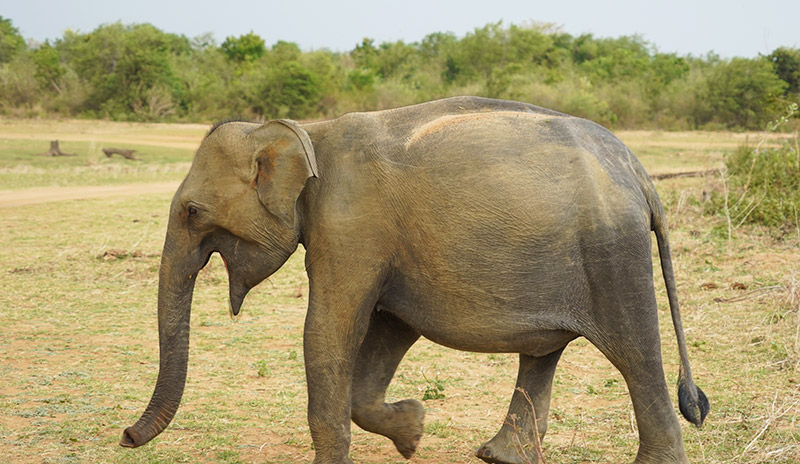 You can see elephants up-close in the Uda Walawe National Park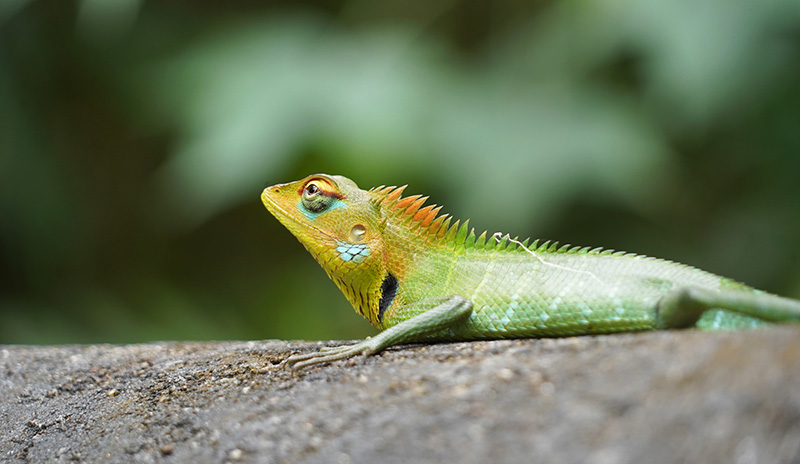 A Lizard found in Sinharaja Forest Reserve
4. A nice cup of Ceylon tea
Ceylon black tea is one of the best black teas in the world (the other two being Darjeering black tea in India and Keemun black tea in China). Tea is grown in many different places in the country. Some of the most popular Ceylon teas are produced in Uva, Nuwara Eliya and Kandy, each having its unique flavor. It can be a relaxing experience to spend your afternoon with a nice cup of Ceylon tea in Nuwara Eliya or Kandy which has cool breeze and scenic mountain views.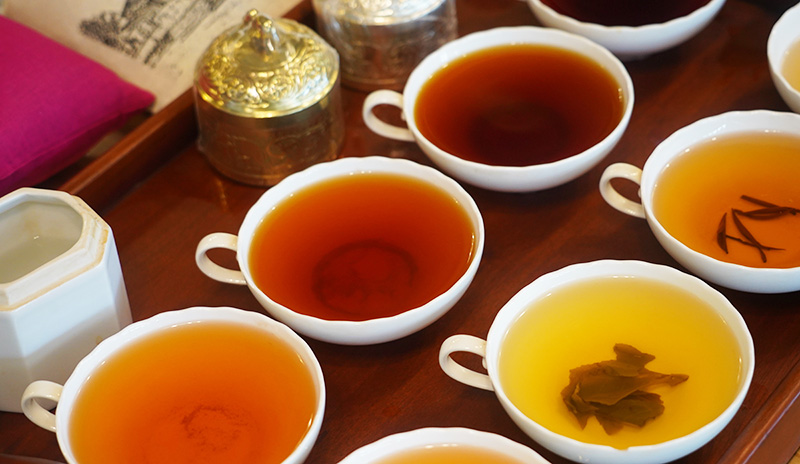 An excellent range of black tea can be found in Sri Lanka
5. Beautiful Beaches
Sri Lanka is blessed with charming coastlines, most of which are in the south, west, and north of the Island. Unawatuna, Mirissa, Trincomalee, Bentota are all great places to see stunning beaches. One thing to mention is that Bentota was once rated as "the World's Most Beautiful Beach" by the European Tourism Association. If you are a beach buff, you would love this country.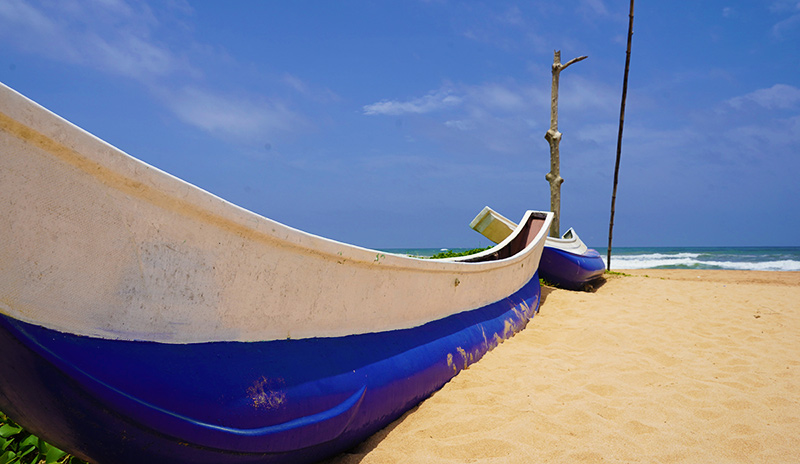 A beach in Bentota
6. Friendly people
The Sri Lankans are incredibly welcoming and friendly. Everywhere you go, you will be welcomed by smiling faces. During our trip, we were greeted by locals in the street soooooo many times. Their hospitality made us greatly touched.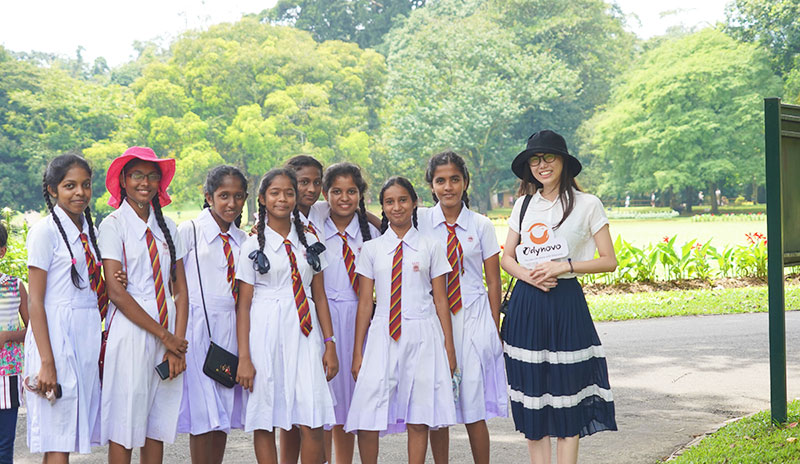 We met some very nice schoolgirls in the Kandy's Royal Botanical Gardens
7. A taste of traditional food
When it comes to Sri Lankan food, you may think of rice and curry, which is the staple of the island. But did you know that there are many curries in Sri Lanka? It can be curry of fish, chicken, mutton, vegetables, lentils or fruits. So even vegetarians will find it easy to travel the country. That's why Sri Lanka is considered one of Asia's best destinations for vegetarians. If you want to know the secret of making delicious traditional curries, I strongly recommend you visit a local family to learn about it. And if curry is not your cup of tea, you can still find western dishes that match your dietary preferences in most restaurants or hotels.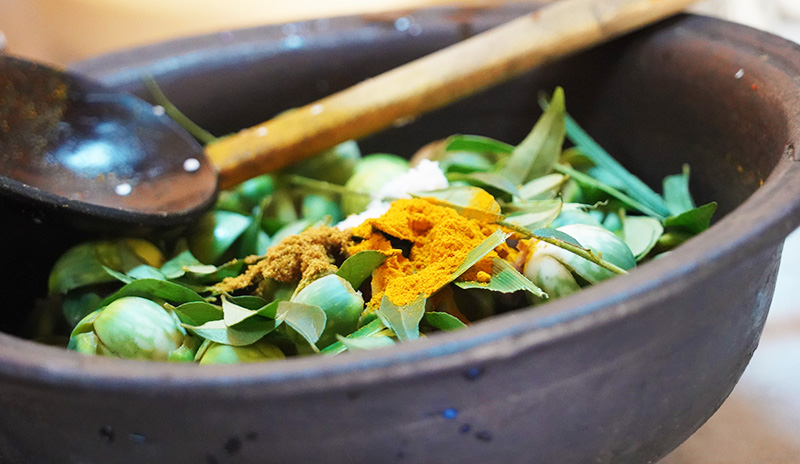 Traditional spices used for making curry
8. Kandy Esala Perahera (Festival of the Tooth)
The Temple of the Tooth in Kandy houses one of the tooth relics of the Buddha. Every summer (usually July or August), the city of Kandy holds a ten-day celebration known as Esala Perahera (Festival of the Tooth) to honor the sacred tooth relic in this Temple. More than a hundred elephants will join the parade held at night.
During our two-night stay in Kandy, we saw about 60 elephants and up to 1,000 performers (including flag bearers, dancers, drummers, musicians, etc.) in the parade each night. A golden casket holding a replica of the tooth relic was carried by a lavishly decorated elephant that moved forward slowly. Besides, there were four elephants each carrying a portable shrine, together representing four guarding gods – Natha who is a Buddhist savior, Vishnu who safeguards Buddhism, Kataragama, who is a protector of the south and the goddess Pattini who brings good health and fertility. Everywhere the shrine was carried, people would stand up and worship in silence. As foreigners, we were deeply moved and thus followed the locals to show respect.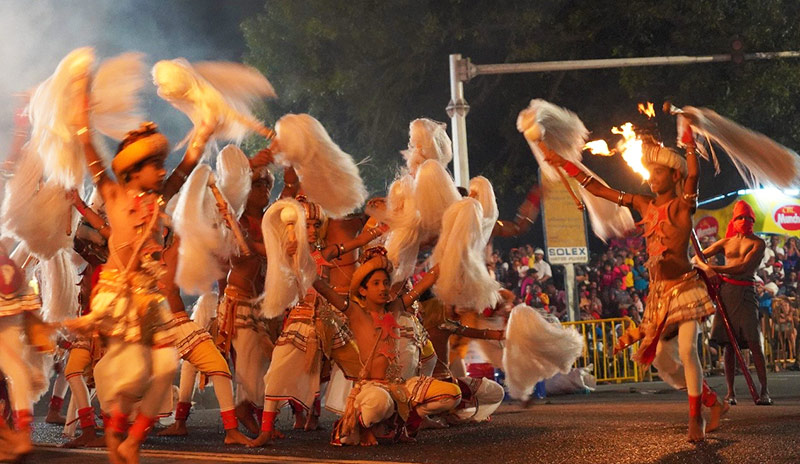 Children dancers in the Festival of the Tooth
9. A paradise for photo lovers
The Pearl of the Indian Ocean is an ideal place for photography. The rich cultural heritage, lush green jungles, rolling tea estates, pristine beaches, and the warmly welcoming people all make this country a wonderful destination to shoot instagramable photos.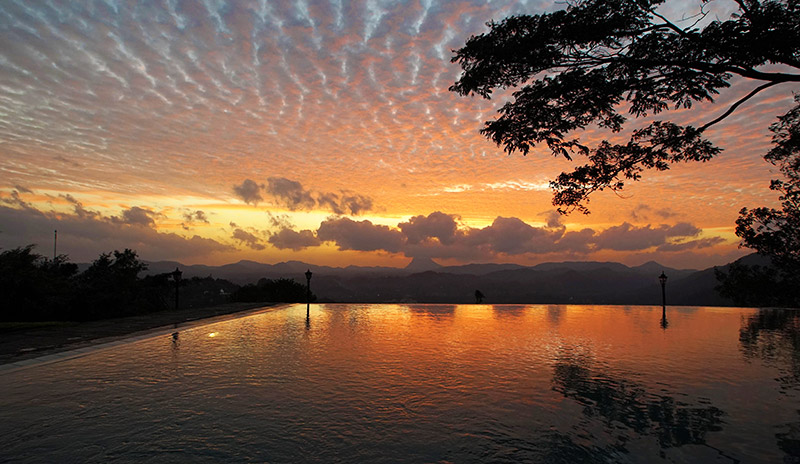 Stunning sunset captured from our hotel on the mountain
10. A wide range of accommodation
Hotel is one of the best ways to get a taste of local culture. Sri Lanka boasts an excellent range of accommodation, suiting travelers of various tastes and budget, from guesthouse to tea estate, bungalows, boutique hotels, villas and luxury hotels. You can easily find a boutique hotel with local styles at a reasonable price, which offers you not only quality service, but also an opportunity to taste the local delicacies and culture.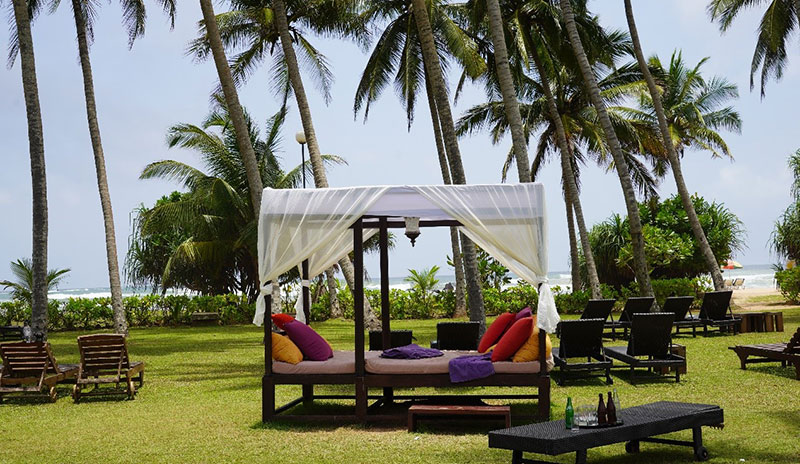 Many hotels in Bentota have lovely sea views
These are my 10 reasons to explore Sri Lanka and I'm sure you'll find out your own if you see this beautiful island for yourself. For any questions about Sri Lanka travel, feel free to contact us.
Recommended Sri Lanka Tours
What Our Clients Say
"Great Service and Value", "Exceed All Expectations", "Highly Recommend".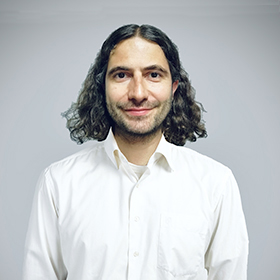 CONTACT A TRAVEL EXPERT
1-to-1 Service | Reply within 24hrs | Expert's Advice
STAY IN TOUCH WITH US
Subscribe to our newsletter so we can provide you with insider travel information, exclusive offers, and discounts.