5 Top Reasons Why You Should Visit Singapore
Last updated: Jan 05th, 2023
I was recently asked "Why travel halfway round the world to visit somewhere you can see in just two or three days?" My answer took a lot longer than the asker anticipated! He was talking about Singapore, Asia's second smallest independent country (after the Maldives). At a mere 722.5 km2 /279.0 sq miles, it is small, but that misses the whole point. So, let me try to list why I think Singapore is a very worthwhile and rewarding destination.
The city state of Singapore has a unique culture; a blend for four distinct cultures living side-by-side, yet also mingling. It has three distinct main ethnic groups (plus a large colonial legacy) and four official languages. The largest ethnic group at around 74% is Chinese, then Malay ethnicity counts for 13% and Tamil Indian 9%. This intertwining of cultures has led to the development of a common language becoming prevalent and happily for many visitors that language is English (although with some local characteristics which have led to what is jocularly referred to as Singlish, something the government discourages). Most Singaporeans are bilingual and it is estimated that 80% are competent English speakers. This and that it is probably the most developed country in S.E. Asia makes Singapore an easy introduction to this part of the world.
But who wants to travel there just because they speak English? Very few. The idea that Singapore can be "done" in three days is nonsense. Yes, a highlights only tour of the main sites can be rewarding, but Singapore has enough to keep you there much longer. I could easily spend many months just eating! But I'll get back to that.
So, what to see? Here are some of the highlights and some less-well known spots to visit.
CULTURAL SIGHTS
The Merlion
The name Singapore is derived from the Malay, Singapura meaning Lion City, although no lions ever lived there until the founding of Singapore Zoo in 1973, meaning the origin of the name is something of a mystery. The lion motif is carried through to the famous Merlion Statue, Singapore's most well-known landmark. The original, a lion's head on a fish's body, stands in Merlion Park beside the river. However, there are four more officially approved Merlion statues in various locations around the city. The image of the statue is featured on many souvenirs, but its use is strictly controlled by the Singapore tourist department to prevent unsuitable use or exploitation on shoddy goods. The Merlion
Thian Hock Keng
Thian Hock Keng, meaning "Palace of Heavenly Happiness", is a beautiful temple in central Singapore's Chinatown. Built between 1821 and 1839 as a temple for worshipping the Chinese sea goddess, Mazu, immigrants from China would gather to worship the goddess in thanks for their safe passage from China. Thian Hock Keng
The temple complex is built in the Chinese style, based around a square courtyard with halls on each of three sides. The single storied halls are richly decorated with images of the protective gods favored by Taoism, alongside flowers, dragons, lions and peacocks etc. Amazingly, not a single nail was used in the temple's construction.
As is common with Chinese religions, a couple of outsiders get in too, so there is also a shrine dedicated to Confucius and another to the Buddhist deity, Guanyin.
Haw Par Villa
Continuing the Chinese theme consider visiting the Haw Par Villa, a Chinese mythology theme park! The park features hundreds of statues of gods, goddesses and characters from China's rich mythology. In addition, set piece dioramas of scenes from Chinese legends and literature bring to "life" those ancient tales. The most popular attraction in the park is the "10 Courts of Hell", a ghastly depiction of what hell is like in Chinese thinking – a sort of Chamber of Horrors, I suppose. Haw Par Villa
Chinatown
No doubt, after going to hell and back, you'll be feeling a little peckish. You could do a lot worse than return to Singapore's famous Chinatown for some lunch. This area was the original home of many of Singapore's Chinese immigrants and families and retains a distinct Chinese feeling. However, as with the rest of the city, it is also multi-cultural. Alongside traditional style Chinese buildings and temples, you can also find the Hindu Sri Mariamman Temple and Al-Abrar Mosque and Jamae Mosque catering to the Muslim residents.
Buddha Tooth Relic Temple
The most recent important Chinese Buddhist temple in Chinatown is the Buddha Tooth Relic Temple, built between 2005 and 2007 at a cost of 62 million Singapore dollars. As the name suggests this temple holds a purported Buddha's tooth, said to have been discovered in Myanmar. Unlike most Chinese temples here, this one is built in the northern style of the Tang dynasty. The temple also serves simple vegetarian food to anyone who needs it. Donations are accepted, but not compulsory.
Little India
Across the river from Chinatown is its cousin, Little India. Again, though this area retains much of Indian origin or influence, it is also multi-ethnic. Alongside the many Hindu temples are mosques, Buddhist temples, Sikh temples and Christian (Methodist) churches. Shops and markets cater for the diverse population, serving both Indian spices and Chinese supplies. Restaurants will happily feed you regional Indian food, Chinese dim sum or Malaysian delights. Tekka Market is a popular multi-cultural spot for all the locals. Little India
CHIJMES
CHIJMES is an unusual experience to be found in Singapore's central business district. Originally a Catholic convent and school, the full name was the Convent of the Holy Infant Jesus Middle Education School (CHIJMES). Today, the buildings have been converted into a commercial plaza, while still maintaining their elegant architecture. Here you will find restaurants, bars, cafés and shops alongside the original, restored cloisters and courtyards. The restaurants serve everything from local food, through Indian, Japanese, American, Mexican, German, New Zealand etc. Truly international. The gothic chapel, now renamed CHIJMES hall, is a popular wedding venue. This is where the wedding scene in the movie Crazy Rich Asians was filmed.
GARDEN CITY
I guess you wouldn't imagine that a tiny country, crammed into one main island with a few smaller ones nearby, and renowned for its incredibly fast modernization over just one generation would be a nature lover's paradise. You'd be so wrong! Yet another name for Singapore is the Garden City. With so many gardens and parks, that the only difficulty is knowing where to start.
Singapore Botanic Gardens
Singapore's famous botanic gardens lie just off Orchard Road, the luxury shopping street in the city centre. These gardens are the only Asian gardens to be recognized as a UNESCO World Heritage Site. Founded in 1859, the gardens contain over 10,000 distinct species, mainly tropical. Don't miss the rainforest garden or the Ginger Garden, dedicated to the hundreds of varieties of ginger and related plants. The grounds are also a beautiful, relaxing place to spend time. Walk by the lakes, perhaps catch a classical music concert, eat in its various catering outlets ranging from a simple café to fine dining restaurants. The gardens are open from 5 am until midnight and entrance is free, apart from the Orchid Garden. Singapore Botanic Gardens
National Orchid Garden
The Orchid Garden within the Botanic Gardens attracts an entrance fee, currently Adults – $5; Students & Seniors – $1; Free for children 12 years and below (prices in Singapore dollars). Here you can see around 60,000 orchids from 1,000 different species, plus 2,000 hybrids making it the world's largest orchid garden. You can also visit the VIP Garden to see orchid hybrids named after various world leaders, or the Celebrity Garden which has hybrids named after the likes of movie stars and popular singers etc. The Orchid Gardens are open from 8:30 am until 7 pm (last entry 6 pm).
Gardens by the Bay
For an alternative (or additional) horticultural experience the nearby Gardens by the Bay offer more delights. Consisting of three waterfront garden areas, this can almost be described as a botanical theme park. The south garden features the world's largest glass greenhouse, the Flower Dome. This replicates a cool dry, Mediterranean and semi-arid type climate allowing plants from that temperature zone to be displayed, despite being a mere 1° north of the equator. The displays are constantly changing, and special exhibitions are held regularly. Gardens by the Bay
A second conservatory is the Cloud Forest, which replicates a tropic monsoon climate with mist, waterfalls and mountains. There are a treetop walkway and a cloud walkway within the conservatory.
The gardens include a wide range of refreshment choices from a branch of McDonalds to a Michelin starred restaurant.
Access to the outdoor gardens is free, but visiting the conservatories attracts a fee: Adult/Senior: $28; Child (3-12 years old): $15 (non-Singapore residents). This covers both the Flower Dome and the Cloud Forest. Some other attractions attract additional fees. The gardens are open from 9 am to 9 pm daily (last admission 8 pm).
Mount Faber Park, Telok Blangah Hill Park and the Henderson Wave
Mount Faber Park, one of Singapore's oldest parks is set on a hill 105 meters / 344 feet above the city, offering a panoramic view of the modern business centre. There are various trails leading up to the viewpoints or you can take a cable car from Sentosa island.
Telok Blangah Hill Park, popular with newlyweds for those commemorative photographs, is a short distance away. The park has an elevated forest walkway and is popular for the Alkaff Mansion, a colonial era home to an Arab Trader and once the venue for top Singapore socialite's parties. Today it is a thriving food and beverage centre. The Henderson Waves
These two parks are connected by the spectacular Henderson Waves, a 274 meter / 899 feet pedestrian bridge, 36 meters (118 ft) above ground level. At night the bridge is lit by LED lamps making it a tourist attraction in its own right.
WILDLIFE
Singapore Zoo and the Night Safari
Tired of horticulture? What about animals? Singapore Zoo is a modern zoo, displaying its collection of over 300 animals (50 endangered species) in as near as possible to natural environments, separated from visitors by moats, glass and other hidden barriers rather than bars. It is also home to The Wildlife Healthcare & Research Centre, putting great emphasis on education, conservation and breeding. It holds the largest collection of captive orangutans in the world. Singapore Zoo
A major attraction at the zoo is the Night Safari, set in an adjacent forest area. This is a zoo only open at night, where it is possible to view the behavior of mainly nocturnal animals. Low-level artificial lighting mimics moonlight, enabling visitors to spot the animals.
Jurong Bird Park
Also managed by Singapore Zoo is Jurong Bird Park, the world's largest bird park in terms of the number of birds – around 5,000 birds from 400 species.
The park is divided into various areas including the Waterfall Aviary, with its 30-metre / 98ft artificial falls, home to birds mainly from Africa. Wings of Asia hosts the world's largest collection of S.E. Asian species, some 200. Parrot Paradise, Penguin Coast and Pelican Cove need no explanation. There are several other areas of equal interest. Entry to the park costs $27 (adults) $18 (children). Opening times are from 8:30 am to 6 pm. (Last Entry: 5:30 pm.)
HAWKER CENTRES
No article about Singapore would make sense without mentioning hawkers! Singapore street food was originally sold by travelling hawkers with portable stoves, who would set up "shop" on the busiest street corners. There was no licensing system and hygiene rules didn't exist. In the 1960s these began to move into permanent premises, which became known as hawker centres, each holding many dozens or even hundreds of hawker stalls. Many of these were poorly managed and the hygiene situation scarcely improved, if at all. In the 1990s, the government stepped in and established centres with a strict licensing system and enforced hygiene standards. The street hawkers completely disappeared.
Today, there are over 6,000 hawkers operating from scores of centres, selling delicious, cheap street food from all Singapore's various cultures as well as food from around the world. In 2016, two Singapore hawker stalls became the world's first street food venues to be awarded Michelin stars. They are Hong Kong Soya Sauce Chicken Rice and Noodle in Chinatown Food Complex and Hill Street Tai Hwa Pork Noodle in Tai Hwa Eating House. If you want to sample either of these. I suggest you go somewhere nearby for breakfast, then immediately join the queue for lunch at the Michelin place. Waits of over two hours are common!
I have calculated that eating three meals a day at a different hawker stall for each meal until I have sampled them all would take me five-and-a-half years to complete! Singapore in three days! Pah! So, here I've given you just some of Singapore's attractions. There are many more – and Singapore is ideally located to move on to your next destination in S.E. Asia. Malaysia is right next door and Indonesia just a step away. Thailand, Vietnam, Cambodia etc, just a little bit further.
Remember, Odynovo can design you a custom-made itinerary for a trip to Singapore as well as 30+ other destinations around the world. Just tell an Odynovo travel expert where you want to go, what you want to do and see, what interests you (and what doesn't) to get your free, no obligation, personal travel plan.
Notes:
1. All dollar prices in this article are given in Singapore dollars (SGD) unless otherwise noted.
2. Combination tickets for some attractions are available giving good discounts on entrance prices. Your travel company or hotel can tell you what is currently available.
What Our Clients Say
"Great Service and Value", "Exceed All Expectations", "Highly Recommend".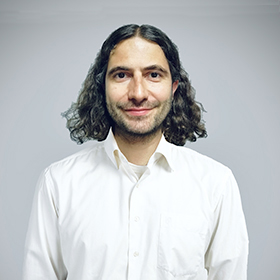 CONTACT A TRAVEL EXPERT
1-to-1 Service | Reply within 24hrs | Expert's Advice
SUBSCRIBE TO WIN A FREE TOUR
Subscribe to our newsletter for a chance to win a free 7-day Peru tour! And more insider travel news, exclusive offers, and inspiration will be sent straight to your inbox.