How to Avoid Altitude Sickness in Peru
Last updated: Dec 29th, 2022
Peru, known as the land of the Incas, is on the bucket list of many travelers. One thing that many people worry about when planning their trip to Peru is the risk of altitude sickness, a temporary illness that occurs when one travels quickly from a low elevation to a high elevation. Such concern does not come without reason as some of the most popular Peruvian destinations such as Cusco, Puno and Lake Titicaca are above 8,200 feet/2,500 meters high, the point where altitude sickness usually starts to occur.
Luckily, most people traveling to these high elevated places in Peru experience very mild or no symptoms (e.g temporary shortness of breath, dizziness), and there are many effective ways to prevent it or minimize its impact so that you can fully enjoy the trip.
Understanding altitude sickness
What is altitude sickness
Altitude sickness, also called soroche in Peru, which is similar to a bad hangover, normally occurs at the height of 8, 200 feet /2,500 meters and above. It is basically caused by the low level of oxygen. As we go higher, the air becomes thinner, resulting in less oxygen that our body needs to function well. Our body can adjust to high elevations, but it takes time. So if we go up too high and too fast, we may feel unwell because of a lack of oxygen. The higher the altitude and faster the ascent, the more likely that altitude sickness will occur. Machu Picchu is the most iconic site in Peru, with an elevation of 7,972 feet
What are the symptoms of altitude sickness
Being able to identify the symptoms of altitude sickness helps you seek treatments early before they become more serious. Common symptoms include shortness of breath, headache, dizziness, nausea, vomiting, fatigue, loss of appetite, sleeplessness. These symptoms often do not develop immediately when you arrive at high altitude, but occur between the first 4-36 hours. Given the time to rest, they usually subside within 6 to 48 hours. If symptoms last over 24 hours, the best bet is to descend to lower locations and see a doctor.
Who may get altitude sickness
You may assume that athletes are physically fit enough to avoid altitude sickness. As a matter of fact, altitude sickness can happen to us all, regardless of fitness, age, and gender. However, people with certain medical conditions are more susceptible to altitude sickness and therefore should seek advice from their doctor before they decide to travel to high elevation destinations. This includes heart conditions, lung conditions, diabetes, asthma, chronic obstructive pulmonary disease, epilepsy, sickle cell disease, and pregnancy.
What are the high altitude destinations in Peru
For travelers to Lima, the amazon jungle, and other low elevated destinations, altitude sickness is not possible. It is likely to affect people going to the highlands. If you are worried about altitude sickness, check out some of the most popular high altitude Peruvian destinations before you go.
Machu Picchu: 7,972 feet (2,430 meters)
Cusco: 11,152 feet (3,399 meters)
Inca Trail: 13,780 feet (4,200 meters)
Lake Titicaca: 12,507 feet (3,812 meters)
Puno: 12,556 feet (3,827 meters)
Ollantaytambo: 9,160 feet (2,792 meters)
How to prevent and treat altitude sickness in Peru
Tips for preventing altitude sickness
1. Take it easy and ascend slowly. Slow ascent is the key to acclimatization. Travelers should avoid ascending more than 1,000 feet/300 meters a day, according to the UK's National Health Service. So it's best to have an itinerary that allows you to go up slowly over the course of a few days.
Besides, it's important to keep your itinerary flexible for better acclimatization. Have one or two extra days built into your schedule to give your body the time to relax and adjust at each higher elevation. For instance, if you plan to hike the Inca Trail (13,780 feet /4,200 meters), whose elevation is higher than Cusco (11,152 feet /3,399 meters), plan two or three days' stay in Cusco first before you hit the slope. Have a good rest in your hotel or simply take a leisure walk to explore some of Cusco's streets for the first 24 hours. Our South America travel specialists can help you customize a flexible Peru trip that suits your pace and allows you to take the time to acclimatize. A Peruvian women selling local produce in Cusco city
2. Talk to your doctor. Tell your doctor that you'll be traveling to the high altitude and ask what medicine to take to prevent or treat altitude sickness. Below are some of the medicines your doctor may prescribe:
acetazolamide (also known as Diamox, with the effect of increasing acclimatization rates) to prevent and reduce the symptoms of altitude sickness, which should be taken 1 to 2 days before you start to climb.
anti-sickness medication, such as promethazine for vomiting and nausea
paracetamol and ibuprofen to treat headaches
These medicines can be bought in your home country or in Peru and should be taken with the advice of your doctor.
3. Buy travel insurance. Travel insurance protects you against a range of unforeseen incidents that could happen when traveling. Before you depart for your vacation in Peru, it's advisable for you to buy travel insurance that covers you for unforeseen events including trip cancellation, baggage loss/damage, flight delay/cancellation and of course, altitude sickness.
4. Pick a good hotel to stay. A hotel with good facilities and service offers you a comfortable and relaxing environment to adjust to the elevation. Many 4 or 5 star hotels in Cusco, Puno, and Lake Titicaca have oxygen available which can be used when needed. A hotel room in Cusco
5. Avoid alcohol & drink more water. Alcohol worsens the symptoms of altitude sickness. Refrain from drinking any alcohol during the first several days of your arrival at high altitude destinations in Peru such as Cusco.
In addition, it's important to stay hydrated. You need to drink more water at high elevation (e.g Cusco, Machu Picchu, Lake Titicaca) than you would normally drink at lower levels (e.g Lima) to prevent dehydration, whose symptoms are similar to those of altitude sickness, such as dizziness, sleepiness, and lack of energy. The Wilderness Medical Society says that the human body loses water through respiration at high altitude twice as quickly as we do at sea level.
How much water should you drink? The Institute of Altitude Medicine (IAM) recommends an extra 1 to 1.5 liters of water per day when at high altitude. You can check your urine to see if you are well-hydrated or not. If it is mostly clear rather than dark yellow or orange, that means you have drunk the right amount of water and can maintain your drinking habit.
6. Get an oxishot, a small portable plastic can filled with concentrated oxygen. It is easy to carry and sold at a reasonable price everywhere in Cusco and Machu Picchu. If you really worry about altitude sickness, you can buy one that can be used in case of emergency.
7. Try the local remedy – coca. Coca is a natural remedy for altitude sickness in Peru which the local people have used to alleviate the symptoms for thousands of years. Coca contains calcium, iron, vitamins A, B1, and B2. You can chew the coca leaves if you don't mind its bitterness or you can drink the coca tea, which an infusion is made by using the raw or dried leaves of the coca plant. Though it is made from the plant from that cocaine is made, the effect of coca tea is much milder than that of cocaine, hence it's safe to drink. Two cups of coca tea a day would be fine. Since it is a stimulant, avoid drinking it in the evenings as it might keep you awake.
You can easily find Coca tea and coca products such as coca candies throughout the country and nearly every hotel has coca tea for its guests. Note that while coca tea is legal in Peru, it is illegal in most countries outside South America, including the United States (where it is only legal when decocainized) and the UK. So do not bring it home. Aguas Calientes, a small town with close access to Machu Picchu
Tips for treating altitude sickness
If you think you are experiencing altitude sickness during your travel in Peru, here are the things you can do.
1. If the symptoms are severe, go to the nearest hospital for medical treatments. Take medications with the advice of your doctor (like acetazolamide to reduce the symptoms of altitude sickness, and ibuprofen or paracetamol to relieve headaches.) Your doctor may advise you to descend to an elevation lower than 4,000 feet/1200 meters depending on your physical conditions.
2. For moderate symptoms, go down to a lower elevation by at least 1,000 feet/300meters and stay there for a couple of days. After you become acclimatized, you can start ascending again. If descending isn't an option, stay where you are. Avoid doing exercise or going up any higher for at least 24-48 hours until you are fully recovered.
3. If the symptoms are very mild, you may continue ascending but at a much slower pace. It's important to let others know whenever you feel any hint of altitude sickness, even the slightest, so that they can offer you help when necessary.
Peru is a remarkable destination worth exploring at least once in a lifetime. Don't let the altitude sickness hold you back. Take it easy as there are so many ways to avoid it and most symptoms are mild and will subside in a day or two with proper rest and relaxation.
So if you want to visit this amazing country, now is the time to plan your trip. As a private tour operator with 10+ years of experience, Odynovo can help you create a tailor-made Peru journey with 24/7 care to make sure your trip is safe and enjoyable.
What Our Clients Say
"Great Service and Value", "Exceed All Expectations", "Highly Recommend".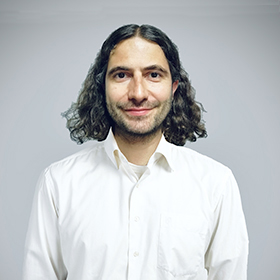 CONTACT A TRAVEL EXPERT
1-to-1 Service | Reply within 24hrs | Expert's Advice
SUBSCRIBE TO WIN A FREE TOUR
Subscribe to our newsletter for a chance to win a free 7-day Peru tour! And more insider travel news, exclusive offers, and inspiration will be sent straight to your inbox.