Traveling Kenya: 7 Must-Have Experiences
Last updated: Dec 29th, 2022
From the amazing wildlife in the vast savannah to beautiful beaches on the eastern coast, Kenya is a destination you won't want to miss on a tour to Africa. To give you an idea of what this East African country has to offer, here is my list of seven unmissable experiences.
Big Five Safaris
Kenya provides some of Africa's best reserves and parks for spotting the Big Five (lion, leopard, buffalo, rhino, elephant) and that's one of the most important reasons why many travelers from all over the world flock to this country.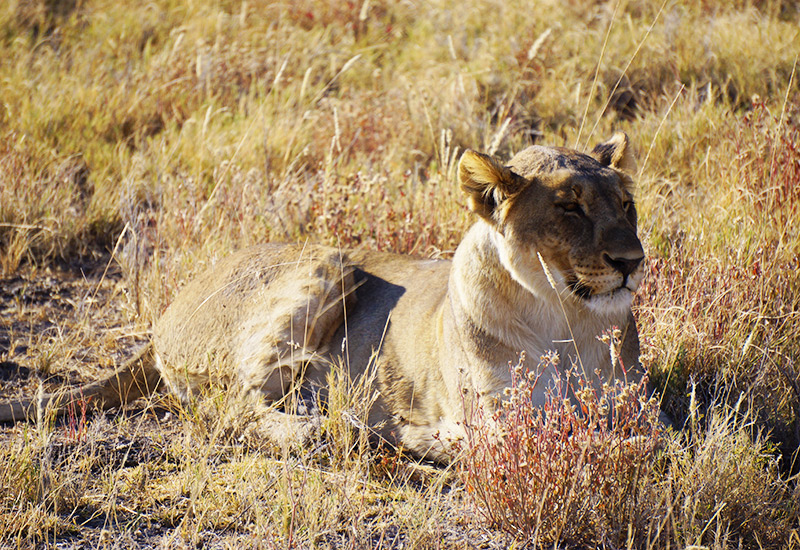 The best-known location is the Maasai Mara in the southwest, where seeing these remarkable creatures is pretty failsafe. Another two popular places for the Big Five are Lake Nakuru National Park in the Midwest, where thousands of flamingos line up along the lake; and Amboseli National Park in the south, with Mount Kilimanjaro as its stunning backdrop. Heading to the far north, you'll find the Samburu Game Reserve in Rift Valley province, which is also a major safari destination and home to "Samburu Big Five" (Grevy's zebra, long-necked gerenuk, reticulated giraffe, Somali ostrich and Beisa oryx).


The Great Migration
This is one of the greatest wildlife spectacles on the planet, with over one million wildebeests on an annual journey from the southern Serengeti in Tanzania to Kenya's Maasai Mara National Reserve to feed on the lush grasses. They're accompanied by thousands of elands, gazelles and zebras and their predators, including cheetahs, hyenas, lions, and leopards.
To witness this natural wonder, visit the Mara River from late July to mid-August when you have the highest chance of seeing the mass crossing of the river.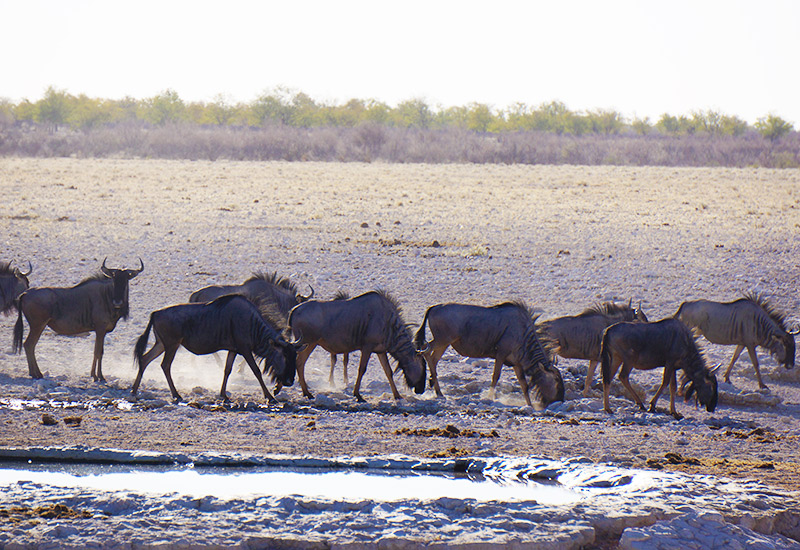 Nairobi Exploration
On a Kenya tour, it's of course hard not to visit Nairobi, the capital, and most cosmopolitan city. Once the capital of British East Africa, the city provides a number of historic sites for a taste of the country's rich colonial heritage. A must-visit is Nairobi National Museum which shows exhibits on Kenya's culture, history, nature, and contemporary art. Inside the museum compound, there're also botanical gardens offering a serene ambiance.
For wildlife lovers who don't have the time to visit Maasai Mara and other remote national parks, Nairobi has some excellent options and all are easily accessible. Nairobi National Park, for example, is just 4 miles from the city center and boasts the only nature reserve found within a capital city. The park is home to a large variety of wildlife such as black rhinos, Cape buffaloes, zebras, Tanzanian cheetahs, Massai giraffes, vultures, etc. Another two great places to see in Nairobi include David Sheldrick Wildlife Trust which provides a safe shelter for baby elephants and Giraffe Centre which creates a haven for endangered giraffes.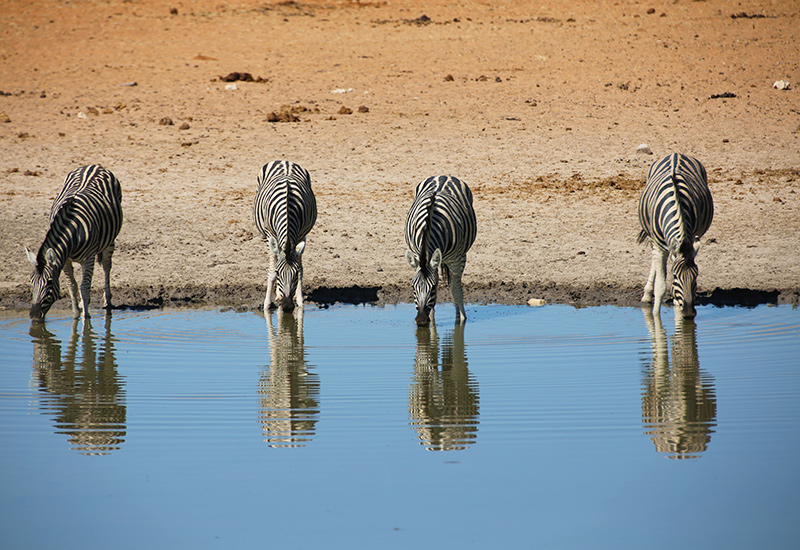 Colorful Cultural Experiences
Home to 42 tribes, each having its own tradition and culture, Kenya offers fantastic cultural experiences. You'll have the chance to learn about the indigenous cultures of Maasai, Samburu, Turkana, Swahili and other communities and interact with the local people.
Meeting the Maasai people, Kenya's best-known tribe with red shukas and beautiful smiles, will certainly make you feel warm and welcome on a trip to the Mara region. It would be a once-in-a-lifetime experience to have an overnight stay in the Maasai villages or a safari with the Maasai warriors. You'll be able to hear their stories and open your eyes to their culture.
To get a deeper understanding of Kenya's diverse cultures, visit the Luo who are traditionally fishermen inhabiting around Lake Victoria and the nomadic Turkana people in the remote northern part of the country where land is arid and dotted with rocks. Or if you happen to visit in Spring, don't miss the annual Marsabit-Lake Turkana Cultural Festival held in Loiyangalani in Turkana which brings together 14 tribes from the north, in celebration of their peace and age-old traditions.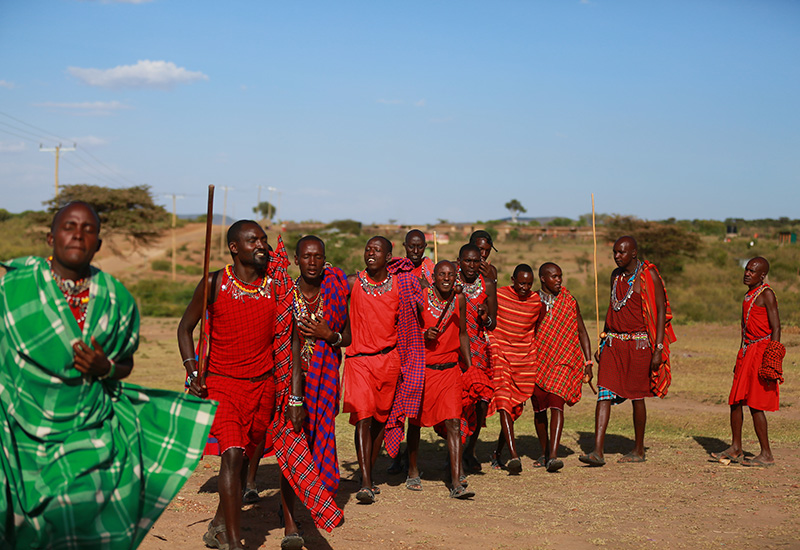 Beautiful Beaches
Many tourists go to Kenya for the amazing wildlife, but they shouldn't miss the white sand beaches. In fact, Kenya has some of the world's most beautiful beaches, which can be perfect places to unwind after wildlife adventures. For example, just 25 km south of Momsaba lies Kenya's most popular beach - Diani Beach, which is also believed to be one of the loveliest beaches on earth. Diani stretches 12 km long, with gleaming white sands, big palm trees offering shade, and the shimmering sea. On the northern coast, you'll find remote, wild beaches such as Kipungani Beach and Turtle Bay Beach where there is clear water. It is ideal to take a dip here as sea goes deep quickly and the water temperature is over 68 °F (20°C).


Hot Air Balloon Flight Over the Maasai Mara
Nothing could be more mesmerizing than going on an early morning balloon ride over the plain of Masai Mara. The balloon takes off slowly as the sun rises and you get breathtaking views of the rolling savannah. Enjoy the silence of the morning except when it's broken by occasional bursts of flame or the call of the wild, and if you're lucky, marvel at herds of wildebeests migrating, and be amazed at a black rhino walking in the bush, or a lion preying its quarry. A balloon safari is both tranquil and thrilling and worth every cent.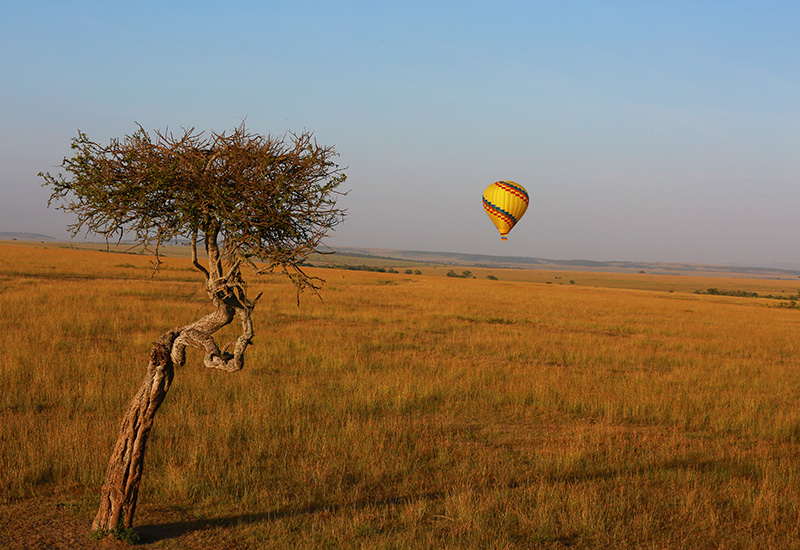 Snorkeling and Scuba Diving
The underwater world in Kenya is no less intoxicating than that on land. The country's eastern shoreline abounds with lagoons and coral reefs, providing shelter for a great variety of marine animals including whale sharks, dolphins, swordfish, butterflyfish, turtles, octopuses, etc. Thanks to calm water and high visibility, it's possible to dive or snorkel to get up close to these amazing marine creatures.
Wasini Island, one of the four islands of Kisite Mpunguti Marine Park, is popular with snorkelers and divers. Other options include Mombasa Marine National Park featuring coral gardens and mangrove forests, and Watamu Marine National Reserve which offers Rock Cod Caves to explore.
Tip: the best time to snorkel is at low tide because lower water means it is closer to the coral and fish. Weak swimmers should consider wearing life jackets and not drift too far from shore or swim alone.
These are just seven of the most amazing experiences Kenya can offer. Be sure to have them in your itinerary when you plan a trip to this fascinating African country. Should you need any help or have any questions regarding Kenya travel, you can let us customize a Kenya safari to match your tastes, needs, and budget.
What Our Clients Say
"Great Service and Value", "Exceed All Expectations", "Highly Recommend".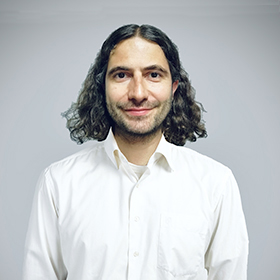 CONTACT A TRAVEL EXPERT
1-to-1 Service | Reply within 24hrs | Expert's Advice
SUBSCRIBE TO WIN A FREE TOUR
Subscribe to our newsletter for a chance to win a free 7-day Peru tour! And more insider travel news, exclusive offers, and inspiration will be sent straight to your inbox.