How to Take a Wellness Vacation in Bhutan
Last updated: Aug 30th, 2023
Bhutan, a small kingdom in the Eastern Himalayas, is emerging as a popular wellness tourism destination. The unspoiled environment, fresh air, great outdoor adventures, organic products, and happy people reflect wellness in every aspect. It is the happiest country in Asia, and also one of the top 8 happy countries in the world. It is the perfect destination for wellness-oriented travelers. Here, I list 8 elements for you to take a wellness vacation in this heavenly Himalayan kingdom. 1. Eat organic food
Bhutan has announced it is the world's first 100% organic nation by 2020. During your vacation in Bhutan, you will find abundant organic produce. Besides, Bhutan is a country that cares about animal rights and welfare, and outright bans animal slaughter within its borders for consumption. So, most of the local cuisine is organic vegetable based, and very healthy yet mouthwatering. Organic vegetables sold in a weekend market in Bhutan
2. Soak in a traditional hot stone bath
The hot stone bath or menchu (medicine water) is widely practiced in Bhutan as a traditional healing method. Treat your body with a pampering hot stone bath, where natural water, usually river water, is heated only by fire-roasted river stones in a wooden bathtub. The stones will crack and release minerals into the water, and the herbs added, commonly fresh mugwort leaves, will release essential oils. This will help relax your tired body, calm your soul, and get refreshed. Many farmhouses and hotels offer chances for you to indulge in this unique treatment. River stones used for hot stone bath in a farmhouse in Bhutan
3. Treat yourself with a rejuvenating hot spring
Hot springs are dotted all over this Kingdom with the most famous located on the banks of Mo Chu River. They are very popular among Bhutanese people and also animals because of their healing properties. You can take a dip into a hot spring to get rid of body tension and aches.
4. Get your adrenaline pumping
More than 60% of land in Bhutan is protected national forest. It is really a carbon neutral destination that absorbs more carbon than it uses. The pristine nature in this green kingdom offers myriad wellness activities to give a thrilling experience and get your adrenaline pumping. Climb the green hills and valleys of the Himalayas, cycle through some splendid trails and valleys outside of cities, discover the unspoiled wilderness, go white-water rafting, practice archery – the national sport of Bhutan, and hike to the Tiger's Nest Monastery, a sacred Buddhist site magnificently situated on a 3,000-feet high cliff's edge. Hiking to the majestic Tiger's Nest Monastery is rewarding.
5. Spend one night in a Bhutanese home
Home stay is a great way to experience the gracious hospitality and happiness of Bhutanese people. Chat with the family, cook traditional dishes, do some farm work with them, experience the authentic Bhutanese way of life, and find the secret of happiness from them. The night sky lit by millions of stars, the surrounding mystic Himalayas, the soft sounds of nature, and the feeling of fresh air will give you an inexplicable experience you have never had before. A traditional farmhouse in Phobjikha available for home stay
6. Find the secret of happiness
Bhutan prioritizes the emotional well-being of people over economic concerns. So the Gross National Happiness (GNH) is much more valued, and traditional Buddhist culture is nurtured. People here are oblivious of the internet and television. Their deep-rooted culture and simple laidback lifestyle may be the main influences keeping them away from stress and burnouts.
Contrary to what most people think, Bhutanese people are well educated and well informed about the outside world. But their rich knowledge and awareness do not uproot them from their traditional culture. They value heartiness more, and achievement less. Maybe this is their secret of happiness. And happiness is the key to wellness. An old and happy man in Bhutan
7. Do yoga outdoors
Spending some time for yoga in the tranquil ambience of Bhutan shrouded among clouds help you get back the harmonious rhythm of your body and mind, and find solace and inner peace.
During your vacation in Bhutan, you have many great chances to learn and practice yoga against a breathtaking backdrop of Himalayan nature, maybe overlooking the magnificent Paro valley or hiding amidst the forests. You will not only enjoy the pure nature and fresh air in every breath, but also get your body and soul invigorated. Do not forget to take some nice pictures of you practising yoga poses. The gorgeous Paro valley
8. Practise meditation to find your inner Zen
With ever-increasing anxieties of life in the modern world, Zen meditation is becoming more and more popular. It helps to remove yourself from ordinary distractions, and develop or improve your capacity to find peace of mind. If you keep practising, it can influence every aspect of your life.
Bhutan, as one of the most remote and secluded kingdoms in the world, far from concrete jungles of the modern world and free from various pollutions, offers an ideal environment for meditation for inner wellbeing. You can get into nature, and get away from the usual storylines of your life. This helps tap into deeper consciousness. You will gain a foundation of spiritual practice that you can maintain long after you return to the hubbub of the outside world. You wellness vacation could not be better than this!
If you would like a vacation that will leave you with something more than just pretty photos and fond memories, go Bhutan! The secluded and serene environment and rich spiritual legacy make it a perfect place to get in touch with yourself. How wonderful would it be to bring the same peacefulness and inner Zen you find on a Bhutan vacation back home? Contact us for a wellness vacation to Bhutan customized around your needs.
What Our Clients Say
"Great Service and Value", "Exceed All Expectations", "Highly Recommend".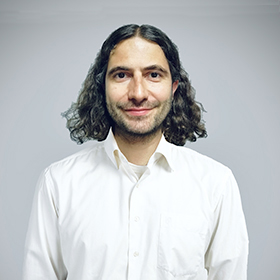 CONTACT A TRAVEL EXPERT
1-to-1 Service | Reply within 24hrs | Expert's Advice
SUBSCRIBE TO WIN A FREE TOUR
Subscribe to our newsletter for a chance to win a free 7-day Peru tour! And more insider travel news, exclusive offers, and inspiration will be sent straight to your inbox.