Food plays a fundamental part in any unforgettable trip. For travelers to Asia that are partial to vegetarian food, it requires some advance research to figure out where to go. So let me take the hassle away and round up six of the best vegetarian places for you to get inspiration. A great variety of tropical fruits can be found in Vietnam
1. India
A country where the meat-free diet is celebrated by over 400 million habitants, India is obviously the top choice for vegetarian foodies. In fact, there are so many vegetarians in this incredible destination that even McDonald's opened its first vegetarian-only restaurant to meet the demand. Taj Mahal, India's most famous monument
Spending your vacation in India means you are spoilt for choice as you will have the chance to feed yourself with a great variety of legume based, vegetarian foods that have been refined over a long time. Apart from world famous curries that can be tried across the country, you can sample biriyanis, stuffed paratha, sambar, samosas, pakoras, kati rolls, and all kinds of chaats.
Tips for vegetarians traveling in India:
1). You can use Happy Cow to find vegan and vegetarian restaurants in the city you're visiting.
2). Some of the best Indian vegetarian food can be found in the street.
2. Singapore
Singaporean cuisine is influenced by Chinese, Malay, Indian and other cultures, and features rice, vegetables, and an amazing variety of spices, coconut, lime and tamarind, so there are all sorts of flavors to satiate the desire for different tastes – spicy, sweet, sour, and salty. You'll find plenty of options – from healthy vegetarian burgers, delectable plant-based street food, and mouthwatering tropical fruits to wholesome delicacies in vegan restaurants. This means a vegetarian vacation in this beautiful city state is not only possible but also enjoyable. If you are keen on Indian vegetarian delicacies, Clarke Quay, little India and Boat Quay are excellent places to go. Boat Quay has a nice dining environment for vegetarians (photo credit: Gene Tobia)
3. Thailand
Thailand may not seem like a great destination for vegetarians due to the wide use of meat (pork, chicken, duck, beef, and water buffalo) and fish sauce in its dishes. Yet Thai food can also be quite meat free thanks to the Buddhist influence and its abundance of fruits and vegetables. Even if you head to a restaurant that does not say anything about being vegetarian, it is still possible to get 100% plant-based food because in most restaurants food is not cooked until it is ordered. That could not be better as you can specify what you don't want in your dish before it is prepared. Fresh vegetables served in a local restaurant in Bangkok
Tips for vegetarians traveling in Thailand:
1). Chiang Mai and Bangkok are good places to find vegetarian eats.
2). Vegetarian restaurants are usually easy to find near temples.
3). When at a restaurant, you may let the cook or waiter know that you are a vegetarian by saying "ben mang sa wirat".
4. Vietnam
Going green on a Vietnam vacation may not be as hard as most travelers imagine, especially if you are traveling in cities like Hanoi, Ho Chi Minh, Hoi An, and Hue where vegetarian joints can be found with no problem. Thanks to the Buddhist principles and dietary restrictions, vegetarian opportunities abound throughout the country. The most famous dish is pho which is a Vietnamese rice noodle soup normally mixed with meat, but finding a meat-free version shouldn't be difficult. In addition, don't miss the tasty "banh mi", a type of French influenced Vietnamese sandwich that can be found in a vegetarian version consisting of egg or tofu, cheese, coriander/cilantro, chili, cucumber and pickled carrot. The street is a great place to look for Vietnamese vegetarian delicacies
Tips for vegetarians traveling in Vietnam:
1). The Vietnamese word for vegetarian is "chay", which could be seen on menus and signs. So keep an eye out for it. To tell the locals that you are a vegetarian, you can say "Toi an chay". But it would be better to write it down as it is not easy to get the tone right.
2). Most non-vegetarian restaurants will make a vegetarian version of a dish if you ask.
3). Reading some Vietnamese cookbooks before the trip may help you easily identify the dishes on offer and the different flavors you can expect to taste.
Read More: How to Travel like a Local in Vietnam
5. Israel
Vegetarian eating has gained great popularity in Israel, with one out of eight Israelis living on a plant-based diet, according to research. The land of milk and honey boasts some 400 vegan and vegetarian restaurants and the metropolitan city of Tel Aviv is dubbed by the proud locals the "vegetarian capital of the world". These all make being a vegetarian traveler in Israel a breeze. Church of All Nations in Jerusalem
Israeli cuisine emphasizes the freshness of produce. Thanks to the sun-kissed climate, a large percent of food can be home-grown, so it always has a huge variety of fresh, local vegetables, fruits, seeds, nuts, etc. Two of the must-eats are Israelis' all-time favorites – hummus and falafel, both of which are available on the street as well as in almost every restaurant throughout the country. Also, don't miss out on shakshuka, a dish of eggs mixed with tomato sauce, chili peppers, onions, and spices, and bourekas, which are pastries filled with cheese, mushrooms, potato, and spinach.
6. Sri Lanka
For vegetarians, a great reason to visit Sri Lanka is to enjoy its delicious vegetarian food. As a Buddhist dominated country, this island nation emphasizes kindness to all living things, so vegetarian travelers will not go hungry here, particularly if they love spicy food. They are plenty of plant-based dishes to choose from. Top vegetarian dishes include the Sri Lankan jackfruit curry which has such a meaty texture that you probably wouldn't think it is totally meat-free, and Mallum leaf green salad. Curried vegetables and fruits such as aubergines, breadfruit, pineapples and gourds are also nice options.
Feeling inspired? Let us know which of these vegetarian-friendly countries you want to go and we will tailor-make a no-hassle, foodie adventure that caters to all your dietary preferences and other interests.
What Our Clients Say
"Great Service and Value", "Exceed All Expectations", "Highly Recommend".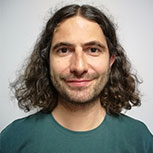 CONTACT A TRAVEL EXPERT
1-to-1 Service | Reply within 24hrs | Expert's Advice
STAY IN TOUCH WITH US
Subscribe to our newsletter so we can provide you with insider travel information, exclusive offers, and discounts.