Best Places to See Cherry Blossoms (Sakura) in Japan 2024
Last updated: Sep 05th, 2023
What draws you to Japan - this incredible island? The country enjoys a great reputation for its natural beauty and cultural heritage. From the remarkable image of Mount Fuji to a colorful range of traditional festivals, Japan is home to many attractive places. If you head into Japan in spring, you shouldn't miss the gorgeous picture of cherry blossoms(Sakura in Japanese), making the island more attractive to travelers all around the world. Across the country, there are lots of places to admire the flowering sight. To save you the trouble, here we recommend the ten best places to see cherry blossoms in Japan. Prepare your camera and catch some impressive photos on your journey.
Spring Vibe with Japan's Cherry Blossom Mount Yoshino - Nara
Nara is a charming city full of cultural experiences and natural beauty. The Nara prefecture is home to Mount Yoshino, which gives a lasting impression of cherry blossoms in April. It is said that the first cherry tree was planted over 1300 years ago. Seen from a distance, the scared mountain is blanketed with more than 30000 cherry trees in a great many varieties. Spring will bring Mount Yoshino a large area of light pink blooms at the same time. There are approximately 1000 varieties of cherry blossoms at varying elevations. You can have a great view ascending along the slopes. You may luckily encounter Yoshinoyama's cherry blossoms, one of the most famous varieties in Japan, if you visit from late March to early April. If you prefer the magnificence of an extensive range of flowering, you have great chances to see it between April 5 and 14.
Lake Kawaguchiko - Fujiyoshida City
In Fujiyoshida City stands Lake Kawaguchiko, one of the most recommended places to view Mount Fuji. Lake Kawaguchiko holds mass appeal all around the year for its beautiful landscapes and lighthearted experience. But if you want to catch its appealing flirty face, you shouldn't miss a sight in spring. Every mid-April, an impressive stretch of cherry trees blooms along the northern bank of Lake Kawaguchiko. You can walk along the lakeside promenade or stay on the Ubuyagasaki peninsula to get the best view, combining the magnificent reflection of Mount Fuji in the lake with enchanting cherry blossoms. The postcard-like sight is enough to satiate photography lovers. The blossom time on April 6 to 22 gives full rein to a beguiling Sakura flavor on the spot, and you can enjoy a clear sight of Mount Fuji decorated with cherry blossoms in the early morning.
Arakurayama Sengen Park (The Chureito Pagoda) - Yamanashi
Arakurayama Sengen Park in the Yamanashi prefecture has earned considerable fame not only for its excellent location for viewing Mount Fuji throughout the seasons but also for its fascination with cherry blossoms. With Mount Fuji as the imposing backdrop, Arakurayama Sengen Park has been planted with hundreds of cherry trees surrounding the Chureito Pagoda, a five-story old building on the hillside, which is the best spot to behold the beauty of pink flowers. Standing on the top floor of the pagoda, you can see the sea of pink blossoms flooding the building as if you were adrift in a huge boat on the sea. It also brings you a fascinating overlook of Fujiyoshida City in combination with Mount Fuji off in the distance. What's more, you can head to the park around mid-April to meet the cherry blossom festival in celebration of over 650 blooming trees. You can taste some local delicacies lined by the paths of the venue while enjoying a fragrant and elegant ambiance created by flowering that you could hardly experience in other places.
Osaka Castle - Osaka
Osaka Castle plays a prominent role during cherry blossom season in Osaka. There are over 4000 cherry trees planted around Osaka Castle in the park, with all flowers blooming from March 24 to April 1. The sunny days in cherry blossom season offer amazingly refreshing views of Osaka Castle, shining with its jade roof and golden exterior decorations. The Nishinomaru Garden in the west of the castle provides a nice spot to have an incredible hanami picnic on spacious lawns while enjoying the view of Osaka Castle surrounded by a wall of pink blossoms against a clear blue sky. Once night falls, the dazzling lights make a totally different beauty of the castle tower and cherry blossom, with the structure and some of the cherry trees illuminated to boast a gorgeous snap scene that fascinates crowds of shutterbugs.
Hirosaki Park - Aomori
A visit to Aomori Prefecture during the month of April can't miss the cherry blossom surprise inside Hirosaki Park. Whatever you're expecting, a magical kind of mixture of Japanese history and nature never fails to impress. You can see one of the remaining significant castles very well matching the dominant pink in the flowering period. Hirosaki Park is adorned with a wide blanket of around 3000 cherry trees that come in more than 50 different species. The place provides a wide range of cherry blossom viewings to please your eyes from different perspectives. You can stroll leisurely down through a tunnel formed by rows of blooming cherry trees. It's also nice to enjoy a full view of a pink-painted moat by boat. If you stay until early May, you can experience the Hirosaki Cherry Blossom Festival with locals to celebrate the coming of spring. Apart from cherry blossom viewing, the park is home to many historically renowned relics like Hirosaki Castle, the Fujita Memorial Japanese Garden, and the Hirosaki Castle Botanical Garden, where you can enjoy a sacred atmosphere.
Itsukushima Shrine - Hiroshima
No one visits Hiroshima city without expecting Itsukushima Shrine, a 900-year-old World Heritage Site located off the small island of Miyajima. The cultural site enjoys a great reputation for its floating' torii gate amid spectacular seascapes nearby in different seasons and events. The annual celebrated firework exhibition aside, Itsukushima Shrine is singled out as one of the top-ranked cherry blossom spots in Japan. Miyajima Island is home to approximately 2000 cherry trees, with the cherry tree grove planted around the five-storied Tahoto pagoda representing an iconic view of Hanami. During the first week of April, the cherry trees surrounding the pagoda are in full bloom. The distinct reds and whites of the flowers are incredibly photogenic for photographers. On the road of your approach to the shrine, you can see rows of sakura flowers in full bloom lined by both sides of the path, and you have pretty good chances of bumping into a few hungry deer that have been foraging by the roadside. You can take a walk toward the red tori gate for distant views of the full cherry blossoms if you're fortunate enough to catch the low tide.
Shinjuku Gyoen - Tokyo
Tokyo is home to many large and well-known parks that show many vibrant forms of the city's charm throughout the year. One of those attractions is Shinjuku Gyoen, a 144-acre park in the immediate vicinity of Shinjuku Station. Over one thousand cherry trees are cultivated in the park, including about 70 kinds like somei yoshino. Although you're admitted into Shinjuku Gyoen with an entrance fee of about $5, the cherry blossom viewing in Shinjuku Gyoen will give you an extraordinary experience anywhere else. The blossom duration here lasts from late March to mid-April, and no one misses the fascination. In blooming peaks, you can have a pleasant picnic on the wide lawns to enjoy a superb view of the vault of pink-white petals, as local people do. A magical light exhibition is held annually in the park. The illuminations with digital lights make every cherry tree a magnificent artwork. When night falls, you can find rows of kitchen cars selling tasty cherry blossom food like non-alcoholic cocktails, vegan scones, and mochi.
Matsumae Castle - Hokkaido
Located in the northern part of Japan, Hokkaido not only features superb snow powder and vibrant skiing in the winter but also shows its tender vigor during the flowering season. Matsumae Castle, the only Japanese-style building of the Edo Period on Hokkaido, is a prominent postcard of the area with renowned cherry blossom viewing. Castle Park boasts over ten thousand cherry blossoms. You're expected to find more than 250 distinct species within the park, which makes it a world-popular destination to enjoy a cherry blossom feast. During blossom season, rows of cherry trees with bright petals are seen in almost every corner of the castle park. You can visit the Ryuunin Buddhist Temple, where the bloodline cherry, the kind of Kechimyaku Sakura, is 200 years old, to get a view of ancient Japanese buildings and pink blossoms setting each other off. Or you can go into the park's Sakura Museum to learn about the evolution of sakura in Japan and see images of the many rare specimens still in existence.
Takato Castle Ruins Park, Nagano
As one of the three most established destinations to behold cherry blossoms, Takato Castle Ruins Park in Ina City, Nagano Prefecture, attracts numerous travelers from all over the world every spring. The old Ruins Park has about 1500 cherry trees, including the famous Kohigan variety, which features brighter pinkish petals. If you come between April 12 and 17, you will meet the flowering peak. You may catch a charming view of splendid blossoms at every corner of the park. There are three best spots to shoot a wonderful picture of cherry blossoms with traditional architecture in Takato Castle Ruins Park: Taikoyagura (a two-story building of the Showa Period), Ounkyo (a sweet little curved bridge), and Takatokaku (a beautifully designed drum tower). Every year during the cherry blossom season, a cherry blossom festival is held to inspire visitors' enjoyment of flower viewing. A number of exquisite festival stalls serving food and souvenirs are set up under the cherry trees inside the park, and a dazzling light show shines on thousands of cherry trees every night until 10 o'clock.
Philosopher's Path - Kyoto
Located in the Higashiyama district in northern Kyoto, Philosopher's Path (also known as Tetsugaku no Michi) is an always-mentioned location when it comes to cherry blossom appreciation in Kyoto. Philosophers may be hard to encounter on the path, but the annual beauty of tunnel-like pinkish blossoms during the blooming period is a surprise for every visitor. The stone-made path, lined by hundreds of cherry trees, goes along both sides of a thin canal. It offers you an impressive experience to go for a leisurely walk between the Silver Pavilion (Ginkakuji) and Nanzenji Temples, where the Philosopher's Path connects. The two-kilometer-long path is lined with a range of small temples, shrines, cafes, and restaurants. The blooming trees in the pleasant weather develop a peaceful atmosphere, and you just take to walking the path like a native.
Never stop shooting such amazement in Japan if you plan to pay a visit in the spring season. Wherever you spot it, you'll find cherry blossoms starring in the scenery. The enchanting flowers surprisingly match the mountain, the lake, the historical site, and the calmness of the Japanese people. Any of the worth-seeing places mentioned above offers you a picturesque view of color and a pleasant experience, which gives you chances to unwind. If you want a full account of places to see cherry blossoms across Japan, please contact us. Odynovo is happy to share more details. Moreover, we specialize in making individual itineraries that meet your preferences. Travel with Odynovo, and you'll have more fun.
What Our Clients Say
"Great Service and Value", "Exceed All Expectations", "Highly Recommend".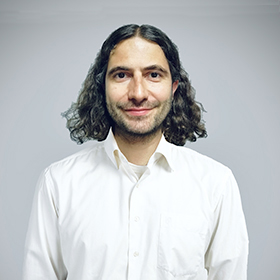 CONTACT A TRAVEL EXPERT
1-to-1 Service | Reply within 24hrs | Expert's Advice
SUBSCRIBE TO WIN A FREE TOUR
Subscribe to our newsletter for a chance to win a free 7-day Peru tour! And more insider travel news, exclusive offers, and inspiration will be sent straight to your inbox.