All You Need to Know About Chinese New Year (Spring Festival) 2024
Last updated: Sep 22nd, 2023
For Chinese people, this is the most important festival as well as one of the happiest times of the year. Many New Year's traditional activities have been developed over the long history, such as the dragon dance, lion dance, kung fu, and local plays. What's more, you can see people send each other sincere and warm New Year wishes while dressed in red, and red lanterns and couplets turn the bustle business zone into a sparkling red galaxy. This traditional ecstasy will give any visitor a taste of the most genuine Chinese culture and the most homely atmosphere.
When is the Chinese New Year 2024?
The Chinese New Year is celebrated on January 1st in the lunar calendar, also called the Spring Festival; the previous day is Chinese New Year's Eve. And it will last 15 days until the 15th of the first lunar month, the Lantern Festival. In 2024, New Year's Eve will be celebrated on February 9th, and the New Year will last from February 10th to February 24th.
What is the Zodiac of the Chinese New Year 2024?
Since the ancient eras, Chinese people have used twelve animals to match the years, known as the zodiac. The animals are sequentially rat, cattle, tiger, rabbit, dragon, snake, horse, sheep, monkey, chicken, dog, and pig. And 2024 will be the Year of the Dragon.
Myths About the Chinese New Year
It is said that in ancient China, there was a ferocious monster named Nian, meaning the Chinese word "year". It was initially a beast locked on a stone pillar in heaven that looked like the combination of a lion and a dog. Later, it escaped into the world. Every New Year's Eve, Nian breaks into villages and eats people. People found that the Nian feared red, fire, and loud sounds, so they used firecrackers, red couplets, and red lanterns to scare it away. Up to the current day, these customs have been maintained.
What do Chinese People Usually Do in Chinese New Year?
Preparation and Decoration
For this great celebration, something is still to be done before New Year's Eve. Chinese people post spring couplets on doors, which are two-line poems written on red and golden paper to express a beautiful expectation for next year, as well as the Chinese character Fu in the middle with an upside-down image, which means fortune has down to this family. Hanging red lanterns and putting paper cutouts on windows is another kind of decoration fond by Chinese people. Chinese New Year Decoration
Enjoy the Family Reunion Dinner
The most important activity on New Year's Eve is to sit around and enjoy a family reunion dinner. Usually, the meal includes fish, chicken, pork, dumplings, etc. And drinks must include Chinese wine. Different areas may have local specialties. Some dishes have special meanings. For example, people like to leave some fish purposely, because the Chinese pronunciations of "fish" and "surplus" are the same, so leaving some fish means that more wealth will be left next year. They also like to pack a coin randomly in dumplings, believing that whoever eats the dumpling with the coin will have good luck. Family Reunion Dinner in the New Year's Eve
Staying Up on New Year's Eve
On New Year's Eve, almost every family stays up until 0 o'clock to wait for the new year's arrival. After family dinner, they sit together and watch the Spring Festival Gala, chat, and eat some nuts and fruits. Once the clock strikes 0 o'clock, countless fireworks are lit and burst into bright, colorful glitter in the boundless sky. Families around and friends on the other side of the Internet send each other warm greetings. The WeChat groups of relatives and friends will keep sending prompts of electronic red envelopes. Despite the fact that each packet contains a small amount of money, everyone is immersed in the joy of grabbing it. The joy does not come from the money itself, but rather from the atmosphere created when people click on the red envelopes with many relatives and friends around. Then, the fireworks gradually calm down, and people go to bed, waiting for the joy and busyness of the next day. Spring Festival Gala
Worship and Greeting
In the Spring Festival, Chinese people usually get up early and put on new, red clothes. Before breakfast, they need to offer well-prepared food and traditional rituals as a sacrifice to heaven, earth, and their ancestors.
After breakfast, it's time to walk around the communities or villages, visit friends and relatives, and send new year's wishes. Each family prepares hearty nuts, fruits, and candies to entertain their guests. People who had a busy year outside get a chance to meet old friends and relatives they haven't seen for a long time.
Give or Get red envelopes
For kids, the most exciting thing is to get red envelopes from their parents or relatives with money inside, which is also a promise of seniority for good luck in the year ahead. Some regions give red envelopes on New Year's Eve; others give them on the morning of the Spring Festival after children pay New Year's greetings to the elders. When children ask for red envelopes, they usually say these funny words "Wish you prosperity; give me a red packet!".
With the development of the times, the electric red envelope is also welcome, not only for ease of preparation but also to pass on the blessing without the age limit.
Take Part in the New Year Activities
In addition, many regions have local entertainment during the CNY. The most classic activity is dragon and lion dancing, especially in the countryside and ancient towns. The dragon and lion teams wear special clothes and play a majestic dance in the streets, which does require smart, tacit cooperation.
In some cities, for example, Beijing and Guangzhou, temple fairs are held during the Spring Festival, where people hang red lanterns and colorful decorations in local temples and set up various stalls to sell local specialties. Folk performances such as plays and kungfu are played lively on the streets, attracting millions of people.
Light Lanterns and Eat Sweet Dumplings
January 15th of the lunar calendar is traditionally considered the last day of the Chinese New Year, also known as the Lantern Festival, the main stage of the lantern, when a large number of grand lantern exhibits are held across the streets, filled with all kinds of beautiful lanterns, including common cylinder lantern, Chinese favorites like carps, dragons, auspicious clouds and other shapes. Many of them are printed with riddles waiting to be answered. Another main character is the traditional sweet dumpling, different from the dumpling eaten on New Year's Eve, which is a glutinous rice ball filled with osmanthus, peanuts, black sesame, bean paste, and other stuffings. People in northern China usually call it yuan xiao, while those in the south call it tangyuan, but both have the same meaning of reunion and the wish for a reunion at the end of the year. With the development of the times, some New Year's activities with modern features have also been born. For example, people like to send and grab electric red envelopes on WeChat groups. Young people like to go shopping or watch movies.
Recommended places for visitors to experience Chinese New Year
Beijing
Beijing is the capital of China, as well as one of the most important cities in ancient China. It has both abundant historic relics and prosperous business zones. You can admire the magnificent Forbidden City at night, and send New Year's greetings to each other in ancient lanes. Also, a lot of grand temple fairs are held in Ditan Park, Liulichang, and other places, where you can find jubilant handicrafts on stalls, and taste authentic Beijing food such as sugar-coated haws, pea puree cake, and stewed pork. You can also see people wearing colorful traditional clothes to do kung fu, folk plays, and stilt performances.
Xi'an, Shaanxi
As one of ancient China's most important capital cities, Xi'an has its most lively location, the Great Tang All-Day Mall. The glorious lights here shine through the whole city at night, as if there is no such thing as darkness. In the ancient city are dozens of magnificent Chinese palaces, and some of them hold large-scale traditional performances during the Spring Festival. Countless lights are placed on the branches and the squares, which, when night falls, present a colorful show before your eyes. What's more, people put beautiful lotus lanterns on the lake and make new year's wishes. Other large lanterns are also placed on the lake as decorations, such as a golden dragon and a white swan. In addition, do not miss Xi'an's famous wheaten food, especially the De Changfa Dumpling Feast, where you can taste dumplings in a hundred shapes.
Guangzhou, Guangdong
Located in the south of China, Guangzhou is a prosperous international city with rich culture. The most distinctive New Year activity here is Flower Street, which is the intangible cultural heritage of Guangdong Province. As a tropical city, Guangzhou is suitable for growing all kinds of flowers in spring. Many stalls decorated in red are brimming with fragrant tulips, perfume lilies, and roses. The most popular plant among them is a short green orange tree covered with golden fruits. This kind of orange is not edible but for viewing functions. People believe that these golden fruits will bring them wealth in the next year.
Hong Kong
Hong Kong is an international metropolis in China. During the CNY, one of the most popular activities there is the Cathay Pacific International Chinese New Year Night Parade. At night, the floats with colorful flowers and lights slowly walk through the street. The excellent performance teams on floats bring wonderful singing and dancing performances, magic shows, and circuses. On the deep blue Victoria Harbor presents a gorgeous firework show, with a series of fireworks blooming in the air to illuminate the whole land. In addition, Hong Kong's tea and snacks are very delicious. You can taste dim sum in the hottest local tea houses.
Chinese New Year travel tips
1. Download Gaode Map, a useful app in China that can be used for navigation and taxis.
2. Bring a large-capacity camera, since you may want to record a lot of wonderful and interesting moments.
3. Bring warm clothes. Most areas of China are cold during the Chinese New Year.
4. It's recommended to wear red clothes during Chinese New Year, which is very suitable for temple fairs.
5. Learn some useful Chinese that is frequently spoken during Chinese New Year, such as "Xin Nian Kuai Le" which means "happy new year", and "Gong Xi Fa Cai" which means "Wish you a great fortune".
6. Take some traditional handicrafts home, such as pictures of the God of Wealth, New Year dolls, and Spring Festival couplets, which are believed to bring good luck.
As the most important traditional festival in China, the Chinese New Year is a synthesis of people's cherish for their relatives, friends, and lovers, rewards for their hard work throughout the past year, and expectations for a better future. Each year, people are touched by the sea of red decorations, gorgeous fireworks on New Year's Eve, and bustling performances on the streets, where they eventually obtain a sense of belonging.
Finally, there is a Chinese saying that goes, "The place with families is where the Chinese New Year is". It means that, as long as you stay with families, you will have a wonderful new year whether you are in your hometown or not. If you want to experience the most-Chinese New Year in China, you should come with your family!
Tailor-Made Your Dream Tour
1-on-1 Travel Expert
Reply within 24 hours
Private and Tailor-Made Trip
Tailor-Made Tour
What Our Clients Say
"Great Service and Value", "Exceed All Expectations", "Highly Recommend".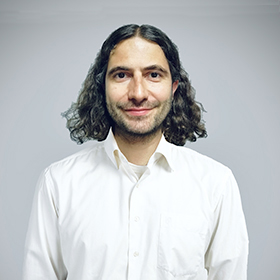 CONTACT A TRAVEL EXPERT
1-to-1 Service | Reply within 24hrs | Expert's Advice
SUBSCRIBE TO WIN A FREE TOUR
Subscribe to our newsletter for a chance to win a free 7-day Peru tour! And more insider travel news, exclusive offers, and inspiration will be sent straight to your inbox.