All You Need to Know About the Vietnamese New Year (Tết) 2024
Last updated: Sep 05th, 2023
Vietnam is a wonderful country that is full of natural wonders. The country has spectacular beaches, islands, caves, and national parks to offer. In addition to the uncanny natural beauties, Vietnam has a richness of traditions, among which Tet Nguyen Dan is considered the most significant festival of the year. Tet Nguyen Dan, also known as Tet Festival or Lunar New Year, is the most magnificent celebration in Vietnamese culture. It is a time for all the members of the family to gather and honor the arrival of the New Year according to the lunar calendar. Today, we give you specific information about Tet Nguyen Dan. If you plan to travel to Vietnam, the Tet Festival is well worth a visit.
What is Vietnamese Tet?
Tet Nguyen Dan is another term for the New Year according to the Vietnamese lunar calendar. Tet marks the first morning of the first day of the New Year, which can bring luck in the coming year. It is considered Vietnam's most significant holiday and festival, with a long history that can be traced back to the agricultural traditions of ancient Vietnam. It is thought to originate from a celebration that Vietnamese ancients held to mark the coming spring and the beginning of a new farming season. Tet Nguyen Dan is an important festival and holiday nationwide, so tourists can experience wonderful celebrations in any city in the country.
When is Vietnamese Tet?
Vietnamese New Year generally falls in January or February, based on the lunar calendar. The Vietnam Tet in 2024 will take place on February 10, the year of the Dragon.
The highlight of the Vietnamese Spring Festival last for 3 days, including the day before New Year's Eve, New Year's Eve and New Year's Day. Vietnam's Tet can also be a grand festival lasting up to a few weeks from the Kitchen God Festival on the 23rd day of the 12th lunar month to the third day of the next first lunar month.
How to Celebrate the Tet Festival?
Tet Nguyen Dan has a lot of traditions and customs before and during the festival.
Before the Tet Festival
The Vietnamese start preparing for the New Year as early as the 23rd day of the twelfth lunar month. On this day, the Vietnamese venerate the Kitchen God, reporting the family to the gods for good luck and prosperity. Before New Year's Day, people will sweep and clean their homes, especially their family shrines, which is one of the most important preparations. The shrines are swept clean, and new decorations and offerings of flowers and fruits are added to the shrines in the hope of good fortune and great success. Besides, people are in the bustle of shopping as all the shops will close on New Year's Day. People have a variety of things to buy, such as home decorations, clothes, flowers, fruits, and sweets for praying at the shrines of their ancestors and gods. On New Year's Eve, parents dress their children in fancy clothes. For example, local young women wear Ao Dai, a traditional Vietnamese cheongsam, to welcome the first day of the New Year.
During the Festival
The Vietnamese Tet Festival paste festival couplets that read some blessing phrases and wishes. People hang New Year's pictures of fish, cocks, and the god of wealth in their homes. Also, the festival includes a huge display of fireworks and firecrackers.
One of the most important traditions is the worship of ancestors and gods. Tet is a time for families to come together and honor their ancestors. Many Vietnamese people believe that the spirits of their ancestors return to earth during Tet to celebrate with their descendants. The Vietnamese worship their ancestors and gods with offerings of food, incense, and other gifts.
The Vietnamese have a practice called "picking green" on New Year's Eve, when locals bring home a branch with green leaves after they worship their ancestors in the temple. In Vietnam, "green" sounds like "Lu", and "picking green" means "picking Lu", hoping to win a promotion and get rich.
The giving of red envelopes is another significant tradition at the festival. On New Year's Day, it is customary for parents or older family members to give red envelopes that contain money to their children and younger relatives as a symbol of good luck.
Besides, placing New Year's flowers is an integral part of Tet Nguyen Dan. The flowers include peach blossom, kumquat, and fruit plate. It is believed that peach blossom holds the power to exorcise evil spirits, and in Vietnamese, kumquat has a similar pronunciation to the word "auspicious". A fruit plate contains coconut, sweetsop, and mango, and so on. New Year flowers are prominently displayed in local homes as a way of praying for abundance and good fortune.
Where to Celebrate Tet for Travelers
Tet Nguyen Dan is a grand festival nationwide. It is held throughout the country. Although you are able to experience the celebration in different regions, it's recommended that you to participate fully in the New Year celebration in the following cities:
Hanoi
As the Vietnamese capital, Hanoi provides vibrant celebrations for both locals and foreign travelers. From New Year's Day on, there are different activities every day. You can see the midnight fireworks at Thong Nhat Park, Van Quan Lake, or Lac Long Quan Flower Garden in the city. From the fifth day to the last day, you can see a traditional parade by costumed locals and view a calligraphy exhibition, watching calligraphers write auspicious, buyable Chinese characters.
Ho Chi Minh City
The modern city is vibrant for its mass of motorcycles and nightlife. You can't miss the sophisticated nightlife in the city during New Year's. Locals will enjoy themselves through the night. There are many parties and entertainment. You can have a substantial dinner and savor the wonderful cocktails. On Lunar New Year's Eve, a huge display of fireworks will be lit in the night sky. Or you can visit Tau Hu Canal, a place for flower exhibitions, to enjoy beautiful blossoms.
Hoi An
Hoi An is attractive for its open shops and restaurants and its Ancient Town. You can partake in most of the festivities in the ancient town. During Tet, vendors for street food and exquisite souvenirs fill the ancient roadsides around the town. At the end of Tet, there is a lantern festival where the streets are illuminated by Vietnamese traditional lanterns. You may go shopping a lot and even take lessons to make lanterns. Other attractive festivities include art performances and boat racing competitions.
What to do during the Tet celebrations?
Tet is a time for joyous celebration, with many traditional activities and events taking place. In the days leading up to Tet, many cities and towns hold flower markets, where people can buy flowers and decorations for their homes. One of the most famous flower markets is held in Ho Chi Minh City, where thousands of people gather to buy flowers and enjoy the festive atmosphere.
During Tet, there are also many traditional games and activities to participate in. They include: bau cua, ca cop, co tuong, nem con, and da ga. Among them, bau cua is popular. It's a gambling game in which players bet on which animal will be selected from a group of six, using a set of dice. Children often play with traditional toys such as kites, while adults may participate in traditional Vietnamese board games. One attractive game is playing chess, during which real people act as chess pieces. Participants draw a big chessboard on the ground. Chess players deploy the pieces (real people) with the wooden boards. It's an extremely absorbing game popular among the Vietnamese.
The Tet holiday also features a variety of traditional performances and spectacular displays, such as lion dances and dragon dances. In some major cities like Hanoi and Ho Chi Minh City, a large display of fireworks will be held during the Tet Festival. In addition, musical performances of traditional folk songs and opera are an awesome sight to see. These performances are often accompanied by traditional music and are intended to bring good luck and prosperity in the coming year.
What to eat at the Tet Festival?
Tet is a time for feasting, with many traditional foods and drinks being served. One of the most important Tet foods is banh chung, or banh tet, a sticky rice cake similar to the traditional Chinese food zongzi. Banh Chung is made of sticky rice with meat and bean fillings wrapped in dong leaves. Banh Chung is often served as part of a family's ancestral altar during Tet as a symbol of gratitude and respect for ancestors.
Another important Tet food is nem, a type of spring roll filled with pork and vegetables. Nem is often served as an appetizer during Tet celebrations. Other popular Tet foods include thit kho, a type of braised pork, and cha gio, a type of fried spring roll.
Tet also features a variety of traditional sweets and snacks. One popular snack is mut, a type of preserved fruit that comes in a variety of flavors, including ginger, coconut, and kumquat. During the festival, people also enjoy sweet foods such as candy, chocolate, and pastries.
Tet drinks are also an important part of the celebration. La Hán trai, a type of Arhat Fruit tea, is a popular Tet drink. Arhat Fruit tea is made by placing Arhat Fruit in hot water and allowing the fragrance and flavor to infuse the water. Such drinks are used to counter the grease. Other popular Tet drinks include nuoc mia, a sweet sugarcane juice, and ruou can, a type of rice wine that is traditionally drunk out of a bamboo tube.
Tips and Suggestions During the Tet Festival
The Tet Festival is a happy time for Vietnamese family reunions. It would be inappropriate to use bad language or quarrel with others during this time. It is customary for the Vietnamese to exchange New Year greetings at Tet. In addition to festival greetings, here are some useful tips and suggestions you can learn when you experience the Tet Festival:
1. Basic New Year greeting
Chc Mng Năm Mi (Happy New Year)
Vạn sự như ý (Expect everything to turn out as you wish.
Cung h phát tài (I wish you good luck)
2. Some taboos at festival
It's inadvisable to clean your room or cut your nails, and don't break anything on and after several days of Tet Day.
3. Try not to bargain
Local people believe bargaining during the festival would bring about bad luck for the whole coming year.
4. Carry enough cash
Banks will be closed for the holiday, so prepare as much cash as possible ahead of time.
5. Traffic conditions
There will be heavy traffic in most cities during the holiday. Flights, buses, and trains will be very busy, so make sure to book the tickets weeks ahead. Many places will be filled with crowds. It's a good idea to stay in one place until the crowd gradually goes away.
6. Hotel reservations
Hotel reservations will fill up fast before Tet, so booking a hotel early is essential for better accommodations at a reasonable price.
7. Weather conditions
The Tet Festival often takes place in the middle of January or February. The country's northern parts, center, and southern parts face quite different weather conditions. Make sure to pack the right clothing according to local weather conditions.
Tet Nguyen Dan is an important cultural celebration in Vietnam. It is a significant time for families to come together and celebrate the New Year with traditional foods, entertainment, and performances. Tet is a symbol of hope and optimism, expressing Vietnamese people's great respect for traditions and ebullient expectations of the future, and it is an important part of Vietnam's rich cultural heritage. You can savor delicious foods and participate in various activities with the locals. It will be memorable to experience this unique form of traditional Vietnamese culture. If you want more information about Tet or have trouble with itinerary organization, let us know. We'll customize your itinerary based on your needs and make arrangements for you to reach the destinations. Travel with Odynovo, you'll have a lifetime memory.
What Our Clients Say
"Great Service and Value", "Exceed All Expectations", "Highly Recommend".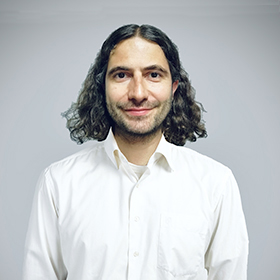 CONTACT A TRAVEL EXPERT
1-to-1 Service | Reply within 24hrs | Expert's Advice
SUBSCRIBE TO WIN A FREE TOUR
Subscribe to our newsletter for a chance to win a free 7-day Peru tour! And more insider travel news, exclusive offers, and inspiration will be sent straight to your inbox.