Why Travel Is the Only Thing You Buy That Makes You Richer
Last updated: Sep 07th, 2023
At first sight, you may feel confused about this line, "Travel is the Only Thing You Buy that Makes You Richer," and simply respond, "Are you sure?" But when you think about it more deeply, you can know the essence of these 11 words.
Many people define being rich as having a lot of money or assets. From the financial aspect, travel is usually a big expense and causes a reduction in your assets, but it really gives you many invaluable things that make you richer in many aspects like experience, knowledge, friendship, etc. Here I will detail 10 good reasons why travel is the only thing you buy that makes you richer.
1. Travel Gives You Priceless Memories
Traveling is all about the memories that you create along the way. These memories stay with you forever. Years later, when you look back, you will still remember the cool breeze blowing through your hair as you strolled along the fantastic beach in the Maldives, the majestic Taj Mahal lit by the golden light during sunrise in India, the cute giant pandas you touched closely in China, etc. These memories will bring a smile to your face. Osaka, Japan
2. Travel Enriches Your Knowledge
When traveling, you will gain a lot of knowledge that cannot be learned from books or in school. Education through travel is more fun and rewarding, and it also opens up more opportunities for you. With the world as your teacher, you can learn more important things, like some life skills, in a diverse way.
3. Travel Enriches Your Experiences
Traveling is the best way to gain new experiences. When you travel, you enrich your experience of life and the world and gradually learn from each unique experience that may change your life. These experiences will lead you to an interesting and rich life full of different adventures and opportunities.
4. Travel Shows You Rich Cultures
During travel, you enlighten yourself about different cultures. When you visit a new place, you will meet people of different cultures, see how they live, and then talk to them. Then you will get to learn about their culture, traditions, history, language, and arts and crafts that are new to you. You will also learn about the food and fashion habits of the people living in that place. The Great Wall, Beijing
5. Travel Extends Your Horizons
As the writer, Marcel Proust says, "The real voyage of discovery consists not in seeking new landscapes, but in having new eyes." Travel teaches you about the good and bad parts of a world you don't know much about and lets you meet a wide range of people. Travel gives you a peek into what the rest of the world is like and an opportunity to experience the lives of a million others for a moment. Soon you will find that you no longer have a narrow-minded attitude toward life or people.
6. Travel Brings Precious Friendships
You meet so many people along your journey, make friends with them, and also share thoughts and experiences with each other. You will gradually become an expert in making friends and will have friends everywhere you go. These friends will influence you in some way, and you will keep in touch with most of them for a lifetime.
7. Travel Deepens the Bond with Your Family
You will experience many moments of bonding during travel. You will solve difficult problems against the odds or face bad weather with your family members, as well as create wonderful travel memories together. You will feel a sense of connection and togetherness. If you are going through a rough patch, traveling also gives you room to mend relationships. With good company, no road is too long.
8. Travel Helps You Know More About Yourself
Travel allows you to learn about more than just the places you visit, but, more importantly, it allows you to learn about yourself. During travel, you learn how much you are capable of and how much more you can do when you face new circumstances and encounter new problems. Travel brings out your hidden talents and skills that, until now, you were unaware of. Dead Sea, Jordan
9. Travel Satisfies Your Curiosity About the World
You are curious to see the world and to learn about other cities, countries, and cultures. But you'll never accomplish anything if you stay in your comfort zone. So you step out of your comfort zone and start traveling. You will always be open to trying something new. Your wanderlust will be satisfied in the most beautiful and exotic locations on the planet.
10. Travel is a Good Investment
Travel is an investment that cannot be snatched from you by anyone, just like education. What can traveling teach you? Patience, kindness, openness, worldliness, the first-hand education of cultures, languages, morals, values, and ethics—these surely will be beneficial to you in the future. It also likes to invest memories in your head.
Travel makes you richer in many ways that you will realize only after you have traveled. Why not plan a private tour now?
What Our Clients Say
"Great Service and Value", "Exceed All Expectations", "Highly Recommend".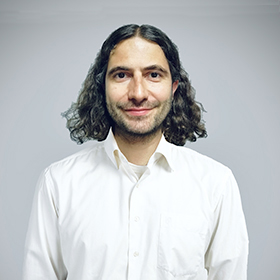 CONTACT A TRAVEL EXPERT
1-to-1 Service | Reply within 24hrs | Expert's Advice
SUBSCRIBE TO WIN A FREE TOUR
Subscribe to our newsletter for a chance to win a free 7-day Peru tour! And more insider travel news, exclusive offers, and inspiration will be sent straight to your inbox.