India is a country quite unlike any other. This is a popular tourist destination with a diverse landscape, ancient history and rich culture. For traveling to India, a valid tourist visa is required for citizens of most countries. Thanks to its favorable e-Visa scheme, India is more accessible than ever, as it is much easier to obtain a tourist visa. Here is an easy-to-understand guide with frequently asked questions to tell you what you may need to know about Indian e-Tourist Visa.
Latest updates about India e-Tourist Visas (October, 2019)
To help make Indian e-Tourist visas more friendly for travelers, the government has introduced 30-day e-Tourist Visas and five-year e-Tourist Visas. Besides, the charge for existing one-year e-Tourist Visa has been reduced. For most countries, the visa fees for the 3 types of e-Tourist Visa go as follows:
1). For 30 day e-Tourist Visas, US$25 will be charged during the period of July to March, and a special rate of US$10 will be applicable for April to June months.
2). The fee for the one-year e-Tourist Visa has been reduced from US$80 to US$40;
3). A Five-year e-Tourist Visa will cost US$80.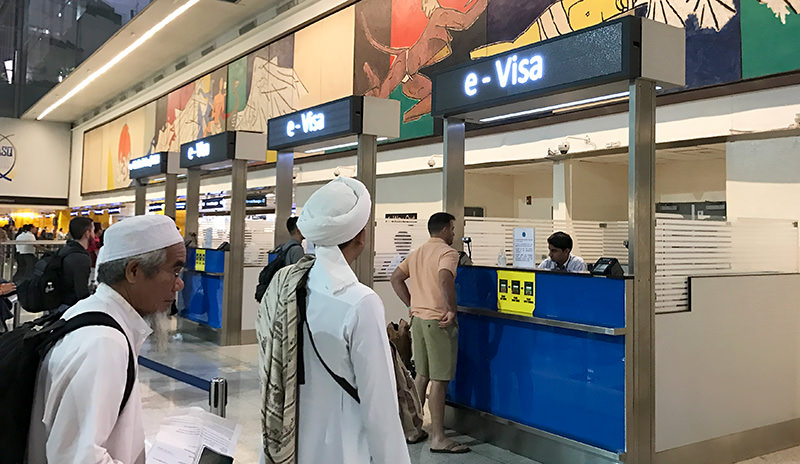 E-Visa counter at the Indira Gandhi International Airport of Delhi, India
1. Which countries are eligible for Indian e-Tourist Visas?
Under the e-Visa scheme, citizen from over 160 countries are now able to apply for an Indian e-Tourist Visa with double or multiple entries before arriving in India, including the USA, the UK, Australia, New Zealand, Canada, etc.
2. What is an Indian e-Tourist Visa?
The India e-Tourist Visa is an Electronic Travel Authorization, known as ETA, which requires to submit an online visa application followed by its approval before entering India. On arrival, travelers get a visa stamp for entry into the country. It is one of 5 sub-categories under the e-Visa scheme, along with e-Business Visa, e-Medical Visa, e-Medical Attendant Visa and e-Conference Visa.
3. How many type of Indian e-Tourist Visa available?
There are three types of e-Tourist visas available, with a validity period of 30 days, one year and five years.
1). One month e-Tourist Visa
Duration: One month (30 Days) from the date of arrival
No. of Entries: Double
2).One year e-Tourist Visal
Duration: One year (365 Days) from the date of grant of ETA.
No. of Entries: Multiple
3). Five years e-Tourist Visa
Duration: Five years from the date of grant of ETA.
No. of Entries: Multiple
Note:
1). All the 3 types of e-Tourist visa are non-extendable and non-convertible.
2). The one-year and five-year e-Tourist visas allow multiple entries but are subject to limitations on the length of continuous stay. Citizens of USA, UK, Canada and Japan can enjoy a continuous stay during each visit no more than 180 days; while for other eligible countries, continuous stay during each visit shall not exceed 90 days.
4. How much does an Indian e-Tourist visa cost?
The visa fee is country/territory specific on a reciprocal basis, and also depends upon the type of the visa applied for. Among the eligible countries, most pay the same fees for e-Tourist Visas.
To check the fee of e-Tourist Visas applicable on your country, further details are available at e-Tourist Visa Fee Chart.
Note:
1). Apart from the visa fee, a bank charge of 2.5% will be charged additionally on the applicable e-Tourist Visa fee.
2). When applying for an e-Tourist visa, the fee must be paid at least 4 days before the expected date of arrival otherwise the application will not be processed.
5. How early can I apply for the Indian e-Tourist visa?
Applicants of the eligible countries may apply for an e-Tourist visa online minimum 4 days in advance of the date of arrival. Your Expected Date of Arrival is required on the application form; and the window period for arrival depends on the type of the e-Tourist visa applied for (30 days for One month e-Tourist Visas; 120 days for One year e-Tourist Visas and Five years e-Tourist Visas).
Example: if you are applying on October 1st, 2019 then you can select your arrival date between October 5th–30th, 2019 for One month e-Tourist Visa; as for One year e-Tourist Visa and Five years e-Tourist Visa, the arrival date is from October 5th, 2019 to January 28, 2020.
6. Where and How to apply for an Indian e-Tourist Visa?
Application must be made online at the official Indian e-visa website. To apply for an e-Tourist visa, the application process is as follows:
1). Visit the website and fill in all the required fields in the e-Visa application form.
2). Upload the required documents, including one recent front-facing colored photograph (dimensions 2in × 2in; size less than 1 MB) in JPEG format and one scanned PDF file (max size: 300 KB) of passport's photo page containing personal particulars.
3). Pay the visa fee online with your debit card or credit card; and, an additional banking charge of 2.5% of the visa fee is also applicable. (Note: your application will not be submitted without fee payment.)
Please keep in mind that your passport will need to be valid for at least six months from the date of arrival in India, and there should be at least two blank pages for stamping by the Immigration Officer.
7. How long does it take to get an Indian e-Tourist Visa?
After you complete the whole online application, normally it will take 3 working days for processing (however, despite that, it is not advisable to apply in a hurry, since there is a window for application of 30 or 120 days). Once approved, Electronic Travel Authorization/ETA will be sent to your email. The status of your application can be checked there. Please make sure it shows "Granted". Also, you can check your visa status at the official application website.
8. Which Indian entry points accept e-Tourist visas?
The Indian e-Tourist Visa is valid for entry into India only through the designated 28 international airports and 5 major India seaports.
28 designated airports: Ahmedabad, Amritsar, Bagdogra, Bengaluru, Bhubaneswar, Calicut, Chandigarh, Chennai, Cochin, Coimbatore, Delhi, Gaya, Goa, Guwahati, Hyderabad, Jaipur, Kolkata, Lucknow, Madurai, Mangalore, Mumbai, Nagpur, Pune, Port Blair, Thiruvananthapuram, Trichy, Varanasi, and Vishakhapatnam.
5 designated seaports: Chennai, Cochin, Mormugao, Mumbai, Goa, New Mangalore.

As for exit points, travelers holding e-Tourist Visas will be allowed to exit from any of 104 authorized immigration checkpoints (airports, seaports and land ports) in India.
9. How is the on-arrival procedure?
You will need to have a printout of the ETA with you when you arrive in India, and present it at the immigration counter at the airport or seaport. An immigration officer will stamp your passport with your e-visa for entry into India.
In addition, biometric details of the applicant will also be captured at this time.
10. Do I need to have 2-month gap between visits to India on tourist visa?
The 2-month gap rule previously applied, but was removed for citizens of most countries in late November 2012. Travelers on Indian tourist visas are no longer required to have a gap of at least 2 months between two separate visits to India, except for citizens of some Asian countries (Afghanistan, Bangladesh, China, Iran, Pakistan, Iraq, and Sudan).
11. How Often Can I Get an E-Tourist Visa?
You can apply as often as you want. The limit on the number of times in a calendar year has been removed.
12. Can I apply for a regular tourist visa for India?
For sure, you can choose to obtain a tourist visa by the regular visa application process, which goes as below:
1). Get access to the official application website for regular visa, fill and submit the regular visa application form online;
2). Print the completed application form, then sign and submit it along with supporting documents and passport at the concerned India Visa Application Center (IVAC) or directly at the Indian Mission on the scheduled date of interview. (Note: no hand written application form will be accepted, since online visa facility has been implemented.)
3). Collect your passport/visa from the Indian Mission or Visa Application Center or by post.
For a regular tourist visa by Indian Mission/Post, it requires a minimum of three working days for visa processing. Also, you can check the visa status online. The visa fees vary based on the reciprocal relationship between India and each country.
For tourism purposes, we suggest you consider an e-Tourist visa in place of a regular tourist visa, as the application process is more convenient and the visa fee is lower. What's more, double or multiple entries allow you to combine an India tour with side trips to a neighboring country such as Nepal, Bhutan or Sri Lanka. Now's the time to plan your dream trip to the amazing Indian subcontinent, with tailor-made service offered by Odynovo.
What Our Clients Say
"Great Service and Value", "Exceed All Expectations", "Highly Recommend".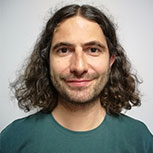 CONTACT A TRAVEL EXPERT
1-to-1 Service | Reply within 24hrs | Expert's Advice
STAY IN TOUCH WITH US
Subscribe to our newsletter so we can provide you with insider travel information, exclusive offers, and discounts.