Japan, Nippon, Nihon, 日本, The Land of the Rising Sun. Call it what you will, Japan is one of the strangest yet most wonderful countries you can visit. Cutting edge modernity and ancient traditions and culture sit side by side like nowhere else. So what do you think of when considering Japan? For many it will be its food - sushi, sashimi, ramen. For others, temples, mountains, cherry blossom and gardens. Others still will think of sumo wrestlers, geishas and strange music. Others, karaoke, computer games, manga, J-pop and cos-play. Electronics and cameras. We know a lot about Japan, but still find it hard to get to its soul.
A trip to this far away country can be a way to get a little closer, while enjoying its indisputable beauty and variety. Cities like no others and remarkable countryside await. Today, we will spend time in and around the capital, a very special city.
TOKYO (東京) is where most visitors arrive in the country. Narita International Airport (成田国際空港 Code:NRT) is situated 60 km / 37 miles east of central Tokyo and is connected to the city by fast trains on the Narita Express (N'EX 成田エクスプレス) line which takes between 55 minutes and an hour. Usually this is a non-stop service apart from in the rush hour when it includes a few stops. A one way ticket to Tokyo station costs ¥3,070 (Japanese Yen) or ¥4,640 for 1st class (November 2019 prices). Slower train, bus and taxi services are also available.
MEIJI SHRINE (明治神宮)
A major attraction in Tokyo, for both locals and visitors, is the Meiji Shrine, a Shinto shrine dedicated to the Emperor Meiji who reigned from 1867 to 1912, and his wife, Empress Shōken, both regarded as gods by Japanese believers of the Shinto religion. Meiji Shrine
Built between 1915 and 1926, the original shrine was destroyed in World War II bombing raids but rebuilt in 1958. The Emperor is not buried here as many think; his grave is near Kyoto. The shrine is located in a 70 hectare / 170 acre evergreen forest with over 100,000 trees from 365 species and has two main areas. The inner area, known as the Naien contains the main shrine buildings including a museum holding the Emperor and Empress's treasures. The outer part, the Gaien has the Meiji Picture gallery documenting the lives of the Emperor and his wife in 80 large murals. Also here are two major sporting venues, Meiji Jingu Gaien Stadium and the Tokyo Olympic Stadium. The Meiji Memorial Hall (Meiji Kinenkan) is today mainly used for Shinto weddings.
ASAKUSA (浅草)
Asakusa district has been an entertainment and tourist district for a long time, beginning in the Edo period in the early 17th century. Asakusa too was heavily bombed during the war with only two buildings surviving, so almost everything you see here today are reconstructions built after the war, but no less stunning for that.
Sensō-ji (金龍山浅草寺 Kinryū-zan Sensō-ji) in Asakusa is Japan's oldest and most important Buddhist temple. Well, kind of. Although a temple to Kannon (観音), the Goddess of Mercy has stood on this spot since the year 645 AD, the present building only dates to 1958. The temple is the world's most visited religious site with over 30 million visitors each year. So, it gets busy, especially on weekends and public holidays. The temple is open 24 hours a day, so I suggest visiting in the evening when it is quieter and the temple buildings are illuminated. Sensō-ji
To visit the temple one first passes through the Kaminarimon (雷門), or Thunder Gate. This 11.7 m / 38 ft tall and 11.4 m / 37 ft wide gate was originally built in 941 AD, but was destroyed by a fire in 1865. The present structure was erected in 1960. At the front there are two statues of Shinto gods: Fūjin (風神), the god of wind to the east and Raijin (雷神), god of thunder to the west.
At the center of the gate is a 3.9 m / 13ft high, 33 m / 11ft wide red lantern or chōchin (提灯) made of silk and paper on a bamboo frame, and weighing 700 kg / 1,543 pounds.
Having passed through the gate you find yourself on the Nakamise-dōri (仲見世通り), a 250 m / 273 yard long, centuries old street full of small shops selling souvenirs and local snacks. This in turn leads to the two-storey Hōzōmon (宝蔵門) or Treasure-House Gate, the inner gate to the temple itself. Here you again find two statues, the Niō (仁王), the guardian gods of the Buddha as well as three more chōchin lanterns. Note: these lanterns are removed during major festivals in order to safeguard the fragile structures.
Through this second gate you finally reach the actual temple, consisting mainly of two buildings - the Temple Hall and beside that a five story pagoda. Nearby is a small peaceful garden for meditation and reflection.
Near the main temple building is the Asakusa Shrine (浅草神社 Asakusa-jinja), built in 1649 by the Edo shōgun Tokugawa Iemitsu. This is one of the only two buildings to have survived the bombs of WWII. The Shinto shrine honors the three men who are said to have been responsible for the founding of Sensō-ji. There is an old legend that two brothers, fishermen named Hinokuma Hamanari and Hinokuma Takenari, found a statuette of Kannon caught in their fishing-net on May 17, 628 AD. They threw it back, but it kept re-appearing. A rich landlord named Haji no Matsuchi heard about this and converted the pair to Buddhism. Between them, the three built a small temple and consecrated the statuette here, then spent the rest of their lives preaching Buddhism. That small temple was the forerunner of Sensō-ji Temple now.
Asakusa Shrine and Sensō-ji Temple are also the scene of Japan's most important Shinto festival, Sanja Matsuri (三社祭) or Three Shrine Festival, held to honor the three men responsible for the temple. Held on the third weekend of May every year, the three day festival attracts up to two million visitors, both locals and visitors. There are parades of mikoshi (神輿) which are portable shrines believed by Shinto followers to hold the gods when moving from place to place during festivals etc. On the Saturday, around 100 small mikoshi are carried from shrines around the city, some by women and children, to be blessed by Shinto priests at the Asakusa Shrine. Apart from the parades of shrines, there are dances, performances by geishas and many people wear traditional Japanese clothes for the event. Many food stalls set up in the surrounding streets which become car-free zones for the three days.
Related Post: 7 Most Unusual Festivals Found Only in Japan
On the Sunday comes the highlight. Three main mikoshi, belonging to Asakusa Shrine,made from black lacquered-wood, decorated with gold sculptures and painted with gold leaf are paraded around the district. Each weighs approximately one ton and cost ¥40 million (USD $368,000) to make. It takes around 40 people to carry each of these three shrines on long poles. Up to 500 people take part in carrying them, working in shifts, while visitors cheer and shout. It gets rather wild as the shrines bounce around and the porters struggle to clear the crowds of excited revelers, find their way and avoid damaging anything. If you are able to visit Tokyo in May it is not to be missed.
IMPERIAL PALACE (皇居)
Tokyo is also home to Japan's Emperor and his family. The Imperial Palace, re-built in the 1960s, after the original was all but destroyed by Allied bombers in 1945, lies in a moated and walled 1.15 km2 / ¼ sq mile park area near the city center and most is not usually open to the public. Only on January 2nd and February 23rd each year are the public allowed to enter the inner palace grounds to celebrate the New Year and the Emperor's birthday respectively. On those days, Emperor Naruhito, his wife Empress Masako and other family members will appear on a balcony and give thanks to the crowds.
Pre-booked guided tours are available, but these only see a small part of the grounds. No buildings are open to visitors. Tours take around 75 minutes and both Japanese and English-speaking guides are available.
The eastern part of the palace grounds are, however open to the public for free. They form The Imperial Palace East Gardens (皇居東御苑) and are a favorite and peaceful attraction. The number of visitors at any one time is limited, so the gardens are never overcrowded. Here, there is also the Museum of Imperial Collections, which displays some of the thousands of artworks owned by the imperial family. The gardens are open Tuesday to Thursday from 9 am. Closing time varies throughout the year, but is usually between 4 and 5 pm. The Imperial Palace East Gardens
To the north, but separate from the palace is another park, Kitanomarn Garden which contains the Science Museum and the Modern Art gallery, as well as being the location of the famous Budokan Hall, originally dedicated to the Japanese martial arts, but today better known as a music venue ever since the Beatles were the first to play there in 1966, to the disgust of traditionalists who deemed it close to sacrilegious to have noisy pop groups anywhere near the place!
SHOP TILL YOU DROP
Tokyo is well known for its shopping! From fashion to electronics, computer games and cameras, kitchen equipment to gourmet food, there is little you can't find here. Ginza (銀座) is perhaps the most famous shopping district. Home to all the international big name fashion and luxury goods stores as well as smaller boutiques, department stores, restaurants, jewelry stores and more. Shinjuku (新宿区) is the area centered on the world's busiest train station, Shinjuku Station and is one of Tokyo's main commercial districts. Omoide Yokocho (思い出横丁) is to the north-west of the station and is an area of small lanes lined with tiny restaurants and cheap bars. Sushi and ramen and yakatori (grilled chicken) shops are very popular night stops for both locals and visitors. Many shops don't open here until 3 or 4 pm, but most remain open until at least midnight or even into the early hours of the next morning. Akihabara (秋葉原), beside the station of the same name, is the go-to place for modern culture and electronics. This is computer game, anime and manga heaven for those who like such things. You may be interested in one of the many so-called maid cafés here. These bizarre cafés feature young waitresses dressed as housemaids who act like they are personal servants waiting on their customers' every need. They mainly serve coffee and desserts, but some also serve omelette rice (オムライス). Note that photography is usually forbidden in these cafés, but you may be able to pose with "your maid" for a small fee in some places. Kappabashi (合羽橋) is nicknamed "Kitchen Town" and is full of everything you need in the kitchen apart from the actual food. Knives, crockery, silverware and ovens through to restaurant tables and chairs and more are all to be found here. Shinjuku
The famous Tsukiji fish market (築地市場) closed in October 2018 and moved to a new location, but the outer market remains open with shops selling kitchen tools, groceries and fresh seafood. There are also several restaurants including many specializing in sushi. The wholesale market is now located at Toyosu Market (豊洲市場) which has three halls, two for fish and the other for fruit and vegetables. Visitors are not permitted to attend the daily fish auction, but can observe from the floor above. The market opens at 5 am, so going along is something to do if you can't sleep due to jet lag! It officially closes at 5 pm, but all the real action is over long before that.
All over Tokyo are '100-yen shop' selling cheap novelties and household items. They can be great places to pick up amusing or interesting items as souvenirs of gifts.
Note: Unlike in most Asian countries, bargaining is not normal in Japan.
GETTING OUT
While in Tokyo, many visitors combine touring the city with a side trip to see the nearby, iconic Mount Fuji (富士山). Lying about 100 km / 60 miles southwest of the city, the 3,776.24 m / 12,389 ft high volcano is still classified as "active", but last erupted in 1708. On a clear day it is visible from Tokyo, but for the best views of the peak, I recommend visiting Lake Ashi (芦ノ湖) and taking one of the many boat trips available. There are also hot springs here as well as a number of attractive natural and historical sights.
BEST TIME TO VISIT TOKYO
When is the best time to visit Tokyo? It depends to some extent on what you want to see. Obviously, if you want to be there for the Sanja Matsuri, you have to be there in May, but for most travelers, the climate is the biggest deciding factor. Spring (March to April) and Autumn (September to November) are generally the best times in that respect. Temperatures are not too hot, as they can be in the summer and this is, of course, the time to see the famous cherry trees blooming. Autumn is also comfortable and the Autumn colors are equally beautiful, if different. Summer is the peak season for Japan tourism so it can be very crowded at that time. It is also often very hot and humid. What's more, hotel room rates are at their highest in summer. Winters can be chilly to cold and of course, the parks and gardens are not at their best.
If planning a trip for 2020, remember that Tokyo is hosting the Olympic games from Friday, July 24th to Sunday, August 9th. Unless you wish to see the games (or take part!), I would suggest it's not the best time to be there.
So, this has been a brief guide to Japan's always fascinating capital city, but of course, there is much more to the country. I'll be back soon with some of my other favorite places in this wonderful country. Watch this space!
If you wish to visit Tokyo and the rest of Japan, contact us with your requirements for a dream trip and we'll get back to you within 24 hours with a personal, custom-made itinerary based on your ideas and wishes. And remember, if you don't fancy Japan, we can instead organize a trip to over 70 other destinations worldwide.
What Our Clients Say
"Great Service and Value", "Exceed All Expectations", "Highly Recommend".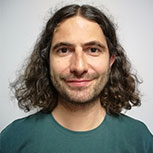 CONTACT A TRAVEL EXPERT
1-to-1 Service | Reply within 24hrs | Expert's Advice
STAY IN TOUCH WITH US
Subscribe to our newsletter so we can provide you with insider travel information, exclusive offers, and discounts.