High in the Himalayas, between China and India is the Federal Democratic Republic of Nepal, usually referred to simply as Nepal (नेपाल in their language and script). This relatively small country, especially so when compared with its immediate neighbors, is noted for having land on eight of the ten highest mountains in the world, for its Hindu and Buddhist temples and other sacred sites and for its laid back attitude.
Tourism is one of Nepal's largest industries and the country attracts over a million tourists a year (2018 figures), mostly from neighboring India and also in ever-rising numbers from China. The USA and UK provide the two next most frequent guests. I'd say that the visitors fall into three overlapping categories. Many come for the mountains and scenery, many for the important religious sites and many for the legendary cities such as Kathmandu and Pokhara. Of course, that is a simplification but it has some basis in truth.
KATHMANDU
Kathmandu (काठमाडौं) is the capital and largest city in Nepal. Sitting in the beautiful Kathmandu Valley, the city is a blend of the ancient and modern with Hinduism and Buddhism co-existing as the two have for centuries. It has been described as The City of Temples but while there are temples and shrines on nearly every street, there is much more than just that.
Nepal was struck by a disastrous 7.8 magnitude earthquake on the 25th of April, 2015. Almost 9,000 died and many buildings were damaged, some seriously. Restoration work began in some sites and is still continuing.
We will start at the heart of the city in Durbar Square (वसन्तपुर दरबार क्षेत्र), a UNESCO World Heritage Site. "Durbar"means "palace" and, although there are three such squares in the Kathmandu Valley this one is the most important. Here is where kings were crowned, most recently when the last royal ruler of Nepal, King Gyanendra Bir Bikram Shah was crowned in 2001. In 2006, he gave up his sovereign power and Nepal became a republic. The Hanuman Dhoka Palace (हनुमान ढोका) was the royal palace throughout the 19th century. Named after Hanuman, the Hindu god of strength, celibacy and knowledge ("Dhoka" means "gate"), the palace grounds cover more than two hectares / five acres. A statue of Hanuman, also known as the "monkey god" stands near the main gate. He is dressed in a red cloth and carries an umbrella. Durbar Square
Further on is the Nasal Chok, named after the image of the goddess Shiva to be found dancing here. Panch Mukhi Hanuman Temple has five circular roofs and can be viewed from the outside only. Entry to the temple is restricted to the temple priest. Basantapur Tower in Nasal Chok is a nine storey tower offering a panoramic view over the palace and the city, but take a look at the tower itself, too. The struts of the tower are carved with erotic images. Mohan Chok was the courtyard of the kings' residence in the 17th century. In the center is a golden waterspout where the kings bathed in the fresh spring water. Finally, the Hanuman Dhoka Palace Museum here will complete your visit.
The most famous and unusual site in Kathmandu, near Durbar Square is the Kumari Ghar, a palace which houses the Kumari (कुमारी), the Living Goddess. A young pre-pubescent girl is chosen from among the Newari Shakya caste to become the goddess. The selection process and qualifications required are lengthy and complex. Once installed, she remains in the palace as a living reincarnation of the goddess, Taleju. Once she reaches menarche, the spirit of Taleju is believed to have left her and a new goddess selected. The current Kathmandu Kumari (there are others in other cities) is Trishna Shakya, who was installed as a three-year old, back in September 2017. It is sometimes possible to have a glimpse of the goddess looking through the windows of her palace, but photographing her is totally forbidden. Once a year (late August or early September), she is carried out of the palace in a festival known as Indra Jatara, during which she is taken by chariot in a procession around the streets of old Kathmandu, accompanied by masked dancers.
Swayambhunath (स्वयंभू) is a 5th century AD, UNESCO World Heritage Site. This mountain top complex of Buddhist architecture is the most important Buddhist site in the Kathmandu Valley. It contains a stupa which is painted with an image of the Buddha's eyes and eyebrows, and there are various shrines, temples and a Tibetan monastery in the complex. There is a museum and a library, too. Nearby are shops and restaurants. The hill is accessible either by climbing the stairs or, for a less strenuous route, there is a road allowing a car to be driven to the top.
Boudhanath (बौद्ध स्तुपा). 11 km / 7 miles from Kathmandu, is a stunningly beautiful stupa and also a UNESCO World Heritage Site. The stupa was badly damaged by the 2015 earthquake, but reopened a year later, after extensive restoration. The repair cost of around $2.1 million USD was entirely raised by Buddhist volunteers and organizations with no government assistance. Boudhanath Stupa
Pashupatinath Temple (पशुपतिनाथ मन्दिर) is an important Hindu temple complex, situated about 5km / 3 miles northeast of Kathmandu on the banks of the Bagmati River. Again, this is a World Heritage Site. It was described by UNESCO as a "sprawling collection of temples, ashrams, images and inscriptions". Fortunately, the main temple was almost untouched by the 2015 earthquake, although some of the outer buildings suffered damage. Unfortunately, the temple authorities have a policy of charging white people for entry to some sites in the complex which are free to others or even totally banning entry to parts such as the main temple. This applies even to white followers of Hinduism.
POKHARA
Pokhara (पोखरा) is Nepal's second largest city and it is from here that many trekking companies operate. Apart from the Annapurna circuit, treks are also offered in the Everest region, among others. However if you are not the trekking type, the city has other attractions and you will still get great views without exhausting yourself too much! It is possible to take short flights from Pokhara airport to view the Himalayas from above. These usually last one hour and can take in Annapurna and Everest. Hot-air balloon rides are also available.
There are many medieval temples and old-style traditional houses around the city and a hill near the city has been turned into an accessible tourist opportunity for the best, most photogenic views. Shanti Stupa, also known as the World Peace Pagoda, is a Buddhist pagoda-style monument on Anadu Hill about 7km / 4½ miles from Pokhara's business center. It is at an altitude of 1,100 meters / 3,609 feet, and although you can walk or cycle up if you insist, it is also reachable by car. The monument, opened in 1999 is beautiful in its own right, with its Buddha statues and other decorative features, but probably more impressive are the views over the Annapurna massif, Phewa Lake and Pokhara itself. As always, please remember this is a religious site so appropriate dress and behavior is a must. You can take a relaxing boat ride on the peaceful Phewa Lake
Pokhara is also the recruiting place and home to many of the renowned Gurkha soldiers and, for military history buffs, there is an interesting Gurkha Memorial Museum in the city. Actually, I'm not particularly interested in military history, but still found it worth the visit. The three floor museum is open every day from 8 am to 4.30 pm and entry costs 250 Nepali rupees (NPR) for adults which as of January 2020 equates to $2.20 USD. There is a discount for children. Address: Lamachaur Road, Pokhara.
THE HIMALAYAS
With only two of the world's ten highest peaks not being here, it is hardly surprising that visitors come to Nepal to see or even climb them. Most take the middle path and trek in the foothills enjoying the views of the peaks soaring above. For many people the greatest attraction is, of course, our planet's tallest mountain at 8,848 m / 29,029 ft. Known in English as Mount Everest but Sagarmatha (सगरमाथा) in Nepali, the peak is on the border of Nepal and Tibet in China where it is known as Chomolungma (ཇོ་མོ་གླང་མ) in Tibetan and Zhumulangma (珠穆朗玛) in Mandarin Chinese. In fact, this multi-named mountain isn't the area's most attractive, but hey, it's still special. Annapurna (अन्नपूर्णा) is probably the most popular trekking area. Annapurna isn't one mountain, but a massif containing around 30 separate peaks. The highest is known as Annapurna 1 and, at 8,091 meters / 26,545 ft is the world's 10th highest. The Annapurna Circuit is a semi-circular trekking trail around the region, passing through paddy fields and small villages where locals provide food and simple accommodation. It passes a number of waterfalls and offers stunning views of towering peaks and massive cliffs. The full circuit takes between two and three weeks to complete, but that is only for the very fit and determined. It is also possible to take shorter treks on parts of the circuit. It is highly recommended to take any trips here with a knowledgeable guide, as the weather and conditions can change very quickly. The circuit starts at Besishahar (बेसीशहर नगरपालिका), a town about 6 to 7 hours drive from Kathmandu and ends at Pokhara. A short flight from Pokhara can take you to the top of the world to view the Himalayas
CHITWAN NATIONAL PARK
Chitwan National Park (चितवन राष्ट्रिय निकुञ्ज), established in 1973, covers 953 km2 / 368.81 sq miles and is 98km / 61 miles from Kathmandu. It became a World Heritage site in 1984. The park is home to almost 100 mammals including highly endangered Bengal tigers. Leopards, sloth bears, striped hyenas, and rhinoceros are doing well here, as are wild boars, red muntjac, four-horned antelope, pangolins and flying squirrels. In addition, almost 600 species of bird have been recorded here. A rhinoceros at Chitwan National Park
It is possible to tour the park by taking a pony rickshaw for two people, by ox cart or by jeep. Elephant tours are available, but not recommended as this is not good for these wonderful animals' welfare. Elephant sanctuaries have been established to protect them.
According to the park's website, entry is currently (January 2020) Rs 1,500 ($13.20 USD) for foreigners, Rs 750 ($6.60) for SAARC visitors and Rs 100 ($0.88) for Nepalis.
LUMBINĪ
Lumbinī (लुम्बिनी) is one of the world's most important religious cities, ranking with Jerusalem for Christians and Mecca for Muslims. The city lies 293 km / 182 miles south west of Kathmandu, on the Indian border. According to Buddhist tradition, in 563 BC, Queen Mahamayadevi gave birth here. The child, a boy, was named Siddhartha Gautama. At the age of around 35, Gautama reached enlightenment and became the Buddha and founder of Buddhism. Declared a World Heritage Site by UNESCO in 1997, Lumbinī today is an important pilgrimage destination for followers of Buddhism from around the world, eager to visit the temples and especially the Pushkarni or Holy Pond where Queen Mahamayadevi had a ritual dip before the birth and also where the Buddha had his first bath.
The holy site is surrounded by a large monastic zone in which only monastic buildings are allowed, so there are no hotels, restaurants or shops here. The monastic zone has two parts, separated by a canal. The eastern zone is for followers of Theravāda Buddhism, while the western zone is for followers of Mahayana and Vajrayana Buddhism. The two zones are connected by several arched bridges over the canal. At the northern end of the zone, it is possible to take canal trips on simple outboard motor boats.
Maya Devi Temple (मायादेवी मन्दिर) is an ancient temple, located beside the Holy Pond and so, the birthplace of Buddha. It was long thought that the ruins of the ancient temple here dated to the 3th century BC, but in 2013, new evidence of an older wooden shrine dating to the 6th century BC was discovered by archaeologists.
After visiting the temple, drop into the attached sacred garden where you will find the Pillar of Ashoka and among the ancient stupa ruins, you will see Buddhist monks gathered under a huge Bodhi tree, which is decorated with prayer flags.
The temple and grounds are open from 6 am to 6 pm and ticket prices are Rs 200 ($1.76 USD) for most visitors. For citizens of member states of The South Asian Association for Regional Cooperation (SAARC), tickets are Rs 100 ($0.88). The SAARC countries are Afghanistan, Bangladesh, Bhutan, India, the Maldives, Nepal, Pakistan and Sri Lanka.
NEPALESE CUSINE
Dal-bhat-tarkari (दाल भात तरकारी) is the Nepalese national dish. Sometimes simply called Dal-Bhat, it consists of a spicy lentil soup (dal) and is served with rice (bhat) and vegetables (tarkari), other curries and usually achaar (अचार), a spicy pickle of which there are many varieties. Gundruk (गुन्द्रुक) is a hugely popular type of achaar made by fermenting leafy greens and their roots, but unlike similarly prepared kimchi, gundruk is made without salt. In 1998, it was estimated that Nepal produces around 2,000 tons of gundruk a year, most of it produced by people at home. Hand made momo (मम) are the Nepalese version of Tibetan dumplings. The thin rice paper wrappers are filled with vegetables and traditionally, minced buffalo meat, although today chicken is often used. These can be steamed, fried or served in soup. Buffalo (भैंसी) is a common meat, but beef or pork are rarely eaten for religious reasons.
Chow Mien (चाउ मेइन), believed to have been introduced via Tibet, is very popular in Nepal. This Chinese style dish of fried noodles is usually made in Nepal with onion, vegetables and buffalo meat. Chatānmari (चतांमरि) are rice crêpes topped with chopped onions, fresh cilantro / coriander leaf, minced buffalo, egg, chilis and spices. They are sometimes referred to as Nepalese pizzas, but are nothing like pizzas, really. Yomari (यःमरि) are sweet, fish shaped dumplings with a rice flour wrapper and filled with Chaku (चाकु), a mixture of concentrated sugarcane juice, jaggery, ghee, and nuts. These are mainly eaten at the time of the rice harvest and are an important feature of the Yomari Punhi festival. That said they can be obtained all year round. A full list of Nepalese dishes with basic descriptions would take up several books, so be adventurous and break away from just my few suggestions here.
Odynovo can organize you a custom-made trip, designed to meet all your requirements and preferences. Just tell us what you want to see, do and experience and one of our travel experts will get back to you within 24 hours with your free unique personalized no obligation itinerary for consideration.
What Our Clients Say
"Great Service and Value", "Exceed All Expectations", "Highly Recommend".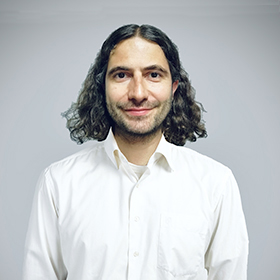 CONTACT A TRAVEL EXPERT
1-to-1 Service | Reply within 24hrs | Expert's Advice
STAY IN TOUCH WITH US
Subscribe to our newsletter so we can provide you with insider travel information, exclusive offers, and discounts.