About This Trip
Beyond fascinating history, magnificent architecture, breathtaking landscapes, Spain has many other highlights, such as delicious food, passionate Flamenco, and excellent wines. With this distinctive tour, you will travel through the major cities in Spain. Explore the attractive architecture, such as Alhambra in Granada, Plaza de España in Seville, and the Royal Palace of Madrid. Taste the local cuisine, different wines, cheese, olive oil, and Iberian Bellota Ham. Enjoy the excellent horse show and the Flamenco show.
Itinerary Summary
DAY

PLACE

HIGHLIGHTS

1

Madrid

Arrival

2

Bodegas Osborne, Toledo

Bodegas Osborne: Wine Tasting
Toledo: Cathedral of Toledo

3 - 5

Castilla-La-Mancha, Jaen, Granada, Malaga

Castilla-La-Mancha: Cheese and Wine Tasting
Jaen: Santa Catalina Castle, Olive Oil Mill
Granada: Alhambra, Generalife, Royal Chapel
Malaga: Leisure Beach Time

6

Cordoba

Great Mosque of Cordoba, Andalusian Horses Show

7 - 8

Seville

Plaza de España, Basilica of the Macarena, Flamenco Show, Half-day Guided Tour to Jerez, Wine Tasting at González Byass

9

Meadows, Merida

Meadows: Iberian Bellota Ham Old Drying Patio
Merida: Roman Ruins

10

Salamanca

University of Salamanca

11 - 12

Segovia, Madrid

Segovia:

Aqueduct, Cathedral, Fortress

Madrid:

City Tour, Departure
Collapse All
Itinerary
Day 1: Welcome to Madrid

Upon arrival at Madrid-Barajas Airport, a transfer with assistance will take you to your hotel for check-in.

Day 2: Madrid - Toledo, Wine Tasting & Guided Tour of Toledo

About an hour and a half away from Madrid is Bodegas Osborne, a winery over 1,000 hectares. Accompanied by an experienced guide, you can walk through the Wine Gallery which is full of sensations of sight, smell, and touch. Board on a tourist train to visit the Museum of the Strain, taste different wines, and get a piece of detailed knowledge about its wine.

After that, proceed to the nearby city of Toledo for a half-day guided exploration. With extensive well-preserved monuments that can trace back to Middle Ages, the city was registered on UNESCO World Heritage Site List in 1986. The maze of streets packed with synagogues, mosques, and churches makes it a marvelous place to explore. Before checking into your hotel in Toledo, don't forget to step inside the Cathedral of Toledo for the edification of Gothic art.

Day 3: Toledo - Jaen, Taste Cheese and Wine & Guided Tour of Jaen

After breakfast, continue your journey to discover the region of Castilla-La-Mancha, which is also famous for Manchego cheese and windmills aside from Toledo. You will pass through Consuegra, where most windmills scattered on the rolling hills create a spectacular landscape, enjoy a visit with tasting at Las Terceras as well as a visit with tasting at Bodega Real. Las Terceras is a cheese factory that focuses on agricultural and livestock farming for the production of its artisanal Manchego cheeses, and Bodega Real offers you a chance to taste wine along with a guided tour of the vineyard as well as the cellar. Lunch in La-Mancha style will be served at El Umbráculo Restaurant.

Head to Jaen and enjoy a half-day guided tour here. The city of Jaen has a rich history, with impressive monuments and breathtaking Andalusian landscape. You can get the best views of the city and the Guadalquivir Valley at the top of the Santa Catalina Castle, walk along the winding streets to the oldest neighborhood of this city, and explore its historic monuments like the Holy Cathedral Church.

Day 4: Jaen - Granada, Olive Oil Tasting

Andalusia is a region of olive groves. This is especially true of the province of Jaen. You will spend the morning discovering the secrets of the extra virgin olive oil elaboration in Jaen. Get olive growing culture while strolling towns and villages, take part in tasting sessions and learn about the whole virgin olive oil production process at Almazaras ‖ (mills where olives are crushed), and so on.

Afterward, proceed to Granada, a magical city with a fascinating multicultural history. In company with a local guide, you will visit the Royal Chapel of Granada located in the center of Granada. It is a late-Gothic-style building where the Catholic Kings, their daughter Juana la Loca, and her husband, Felipe el Hermoso, were buried. Next to it is the Cathedral of Granada, which is considered as a masterpiece of the Spanish Renaissance. The last stop is the enchanting neighborhood of the Albayzin, which was known under Muslim rule and declared a World Heritage Site in 1984. Getting lost in the narrow winding streets to trace its Medieval Moorish past would be so funny.

Day 5: Granada - Malaga, Alhambra Exploitation & Malagan Beach

Before heading to Malaga, take some time exploring Alhambra and the adjoining Generalife, the most popular attraction in Granada. First built in the 13th century, it is an amazing complex consisting of Moorish palaces, beautiful gardens, numerous fountains, abundant waterways, and the Alcazaba fortress. When strolling around the palaces and gardens, you may find that its beauty is beyond words.

Upon arrival in Malaga, you will enjoy a leisure time at Malagan beach and have a chance to taste espetos with a cup of beer at the Chiringuito María Restaurant. Espeto is a culinary tradition of Malaga, skewering fresh fish and cooking them over a pit of coals only with a bit of olive oil and sea salt. The result? Of course, delicious!

Day 6: Malaga - Cordoba, Cordoba Exploration & Horses Show at Night

Set out for Cordoba after breakfast. The city of Cordoba has a unique wealth of monuments, whose historic center is overloaded with impressive architectural sites. Walking through the streets of Cordoba is like going from one period in history to another. Accompanied by a local tour guide, you can take a half-day tour discovering this charming city, stepping into the Great Mosque of Cordoba to explore its complicated historical stories, and strolling around the historic center to appreciate magnificent buildings such as the 14th-century Palacio de Viana.

An excellent Andalusian horses show is waiting for you at night. The show often lasts 70 minutes and the riders will showcase their fantastic showmanship and routines combining elements from classical and Andalusian horsemanship.

Day 7: Cordoba - Seville, Guided Tour of Seville & Flamenco Show

About 2 hours drive away from Cordoba is Seville, an attractive city full of history and stunning architecture. Spend half a day exploring the historic remains of Seville in the company of a local tour guide. Plaza de España (the Spain Square) dotted with many tiled alcoves, the revered jewel-encrusted wooden statue named The Virgin of Hope inside the Basilica of the Macarena, and architectural details of the Seville Cathedral... all will surprise you.

The city is also famous for the birthplace of Flamenco dancing. So a traditional Flamenco show with dinner is a must-see when staying in this city. In the passionate dance and music of Flamenco, you can easily get into their atmosphere and high five or shout "Olé" to the music.

Day 8: Seville, Guided Excursion to Jerez with Wine Tasting

Steeped in sherry, horses, and Flamenco, the city of Jerez is a wonderful place for an excursion when you stay in Seville. Today you will take a half-day tour of this charming city followed by a visit to the Tio Pepe winery of González Byass with wine tasting.

As you wander through the narrow streets, the distinctive voice and passionate dancing steps will delight you. As you pass by numerous religious buildings, like the 15th century Church of San Miguel in Gothic-Baroque style, the beautiful details and greatness will amaze you. As you step into the Tio Pepe winery of González Byass, the scent and flavor of the famous Tio Pepe, a brand of Sherry, will indulge you.

Day 9: Seville - Jabugo - Merida, Meadows & Merida Guided Exploration

This morning, you will pay a visit to the meadows (Cinco Jotas) and discover the secrets of Iberian Bellota Ham, a real national treasure of Spain. You can learn about the Ham making process from the care of the animal to the personalized treatment of each piece, visit the old drying patio, where Hams used to be hung for more than 6 months, and get the history of this house from its founders.

Later on, head toward Merida and take a half-day guided tour of this city. It was once the capital of the Roman province of Lusitania and nowadays is the capital of the autonomous community of Extremadura. When strolling around the old town, you will appreciate numerous extensive and impressive Roman ruins.

Day 10: Merida - Salamanca, Ham Factory & Salamanca Exploration

After breakfast, continue your journey to Salamanca with a stop at the ham factory, the Jamonturismo Julián Martín. Here you can get all the secrets of the traditional production of hams and Iberian sausages, from the characteristics of the Iberian Pig to the latest technologies in the slicing and the packaging of the products.

On arrival in Salamanca, a local tour guide will await you for a half-day exploration of Salamanca. It is home to the oldest active university in Spain, the University of Salamanca, and preserves most of the magnificent 19th-century architectural heritage. Slow down your pace to discover its history and find out why it is nicknamed "the Golden City".

Day 11: Salamanca - Segovia - Madrid, Segovia & Madrid Exploration

After breakfast, head to Segovia for a half-day guided exploration. Besides its historical buildings including the 2,000-year-old Roman aqueduct, the Cathedral, and the Fortress, the traditional dish of roast suckling pig is also a highlight. When the tour ends, you will have a chance to enjoy lunch at Mesón del Candido Restaurant and taste the famous roast pork.

In the afternoon, proceed to Madrid, where another half-day guided tour is waiting for you. As the capital of Spain, Madrid is a cosmopolitan city that combines the most modern infrastructures with an immense cultural and artistic heritage. Your local tour guide will bring you to explore the historic center, walking around the impressive Plaza Mayor and the Plaza de Oriente to appreciate its magnificent architecture in Baroque and classicist styles.

Day 12: Departure from Madrid

Time to say goodbye. At the appointment time, a transfer will be offered between the hotel and Madrid-Barajas Airport.
Inquire Now
Gallery
Ham and Cheese

Plaza Mayor, Madrid

Royal Palace of Madrid

Catedral de la Almudena, Madrid

Catedral de la Almudena, Madrid

Toledo City View

Synagogue of Santa Maria la Blanca, Toledo

Synagogue of Santa Maria la Blanca, Toledo
What Our Clients Say
"Great Service and Value", "Exceed All Expectations", "Highly Recommend".
How It Works
Tell us your tour ideas

Complete our inquiry form

Discuss with a travel specialist

Customize your itinerary

Securely book your tour

Confirm when you're satisfied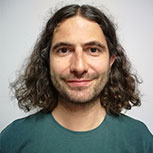 CONTACT A TRAVEL EXPERT
1-to-1 Service | Reply within 24hrs | Expert's Advice